Jan 11 2011
Recently launched in North America in November 2010, the Kinect for Xbox 360 was released as a gaming system with no controller. With a peripheral sensory device that reacts to gestures and spoken commands, the Kinect serves as an interactive way to play electronic games as well as connect with friends and family.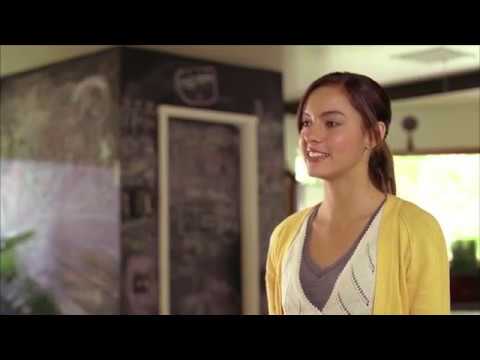 This product was created so Xbox could keep up with its competitors, Wii and PlayStation 3 which also consist of sensory games but with controllers. The Kinect was marketed to people of all ages who were not only seeking entertainment but fitness activities. Without the hassle and technological problems of dealing with a controller, the Kinect may also entice the older generations or young children to purchase the product as it is easier to use. At a time of New Year`s fitness resolutions, it was a smart idea to market the idea around Christmas time.
According to the Game Spot website, Kinect bought in 2.5 million dollars by December 2010 beating the Nintendo Wii and Play Station 3. Although it has been a tough year for the gaming industry, Kinect has done well largely because of its marketing strategy. Kinect has reportedly spent $500 million on its marketing. Robert Matthews, Xbox`s general manager of global marketing communications said, "Kinect is the largest, most integrated marketing initiative in Xbox history, bigger than [the Xbox 360's] launch." Not only did they market to television, print media, and food and drink but they partnered with Pepsi, Burger King, and Kellogg`s to advertise the product.
Although it is a neat concept, I think the novelty of this new technology will wear off. The games which you can play with the Kinect are more suited towards little kids and are family oriented. Most of the gaming population are teens and men who will probably opt for games with more action that they can`t play on the Kinect. With decent sales though, I guess only time will tell.
3 Responses to "Introducing the Kinect"
Hi, this is a comment.
To delete a comment, just log in and view the post's comments. There you will have the option to edit or delete them.

microsoft had done a great job creating the xbox kinect. this game system requires no game console, player can move freely within the sensitive range. i personally play xbox kinect and i believe it is a great product. another reason i believe this is an awesome product is because it changes the way we think about computer games. people used to believe playing computer games just require a person to sit in front of the computer or TV all day, but now, the kinect allows the entire body to exercise, so it really changes the way we think about gaming. also the voice recognition system is like non-other. companies such as sony and nintendo do not have this kind of application available. also ps3 and nintendo still require game consoles compare to the kinect. therefore the xbox kinect really gives miscrosoft a strong market advantage and it will continue to bring profit to the company. 🙂

#

kaitlinarciaga

on 24 Jan 2011 at 1:26 pm

Personally, Kinect doesn't have a particularly novel concept; it seems to be like Wii Fit (sans the controller, of course). And since the target market for both products are probably the same – an aging Generation X, who have more disposable income and value a "fitness" component to games, Wii already has that first-mover advantage. And $2.5million in sales seems startlingly low compared to their $500m marketing expenses! But, I guess the game console industry (like any industry) needs to continuously make new products annually/ bi-annually, in order not to be seen as obsolete, or overthrown by competitors.
Leave a Reply