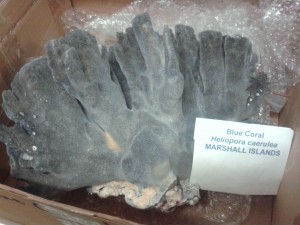 This blue coral specimen was collected during the U.S. Navy expedition to Bikini Atoll, in advance of the famous hydrogen bomb tests and forced evacuation of the Bikinians.
After years essentially collecting dust in someone's basement, a group of corals from that expedition were donated to the California Academy of Sciences in San Francisco.
I took the photo during a recent visit to give a talk and to tour their incredible collections.