Hi guys! I hope you are all doing great and not too nervous about the application process 😀
I know that it sometimes feels like we are always working on one assignment or group project or something along those lines but we also like to have fun around campus as well.
For those of you who don't know, I completed my Undergrad degree at UBC so I'm used to a lot of the AWESOME traditions we have here and one of those is something called "Storm The Wall", in fact, this was my first time actually storming the wall… I know, I know, what????
So what exactly is Storm The Wall? It is a 4-5 person relay that happens all over campus; someone does the swimming, another the short-distance run, someone else does that biking, and then the last person does the long-distance race (me having abnormally long limbs automatically meant I was doing this part for my team). At the end of the relay there is a 12 FOOT WALL….yes I repeat 12 FOOT WALL (double my height) that you have to storm with the help of your team mates… there are even a few people who do the whole relay and the storming on their own (this is called the Ironman/Ironwoman… you should totally check it out here ).
Well this year I decided to finally stop avoiding that giant wall and join a Storm team which was great because the MM Society put together two teams that competed.
Here are some pictures of the MM competitors and us climbing the wall:

We are such a beautiful bunch aren't we?

Pulling up one of our teammates 🙂

And we had THE BEST supporters in the crowd!!!
I'm so glad that I finally got round to storming the wall because I can now check that off my list of things to do before graduating. While none of our teams actually won the competition (in fact, my team got disqualified…. awkward), the experience was great and I couldn't have chosen a better bunch of people to get this done with!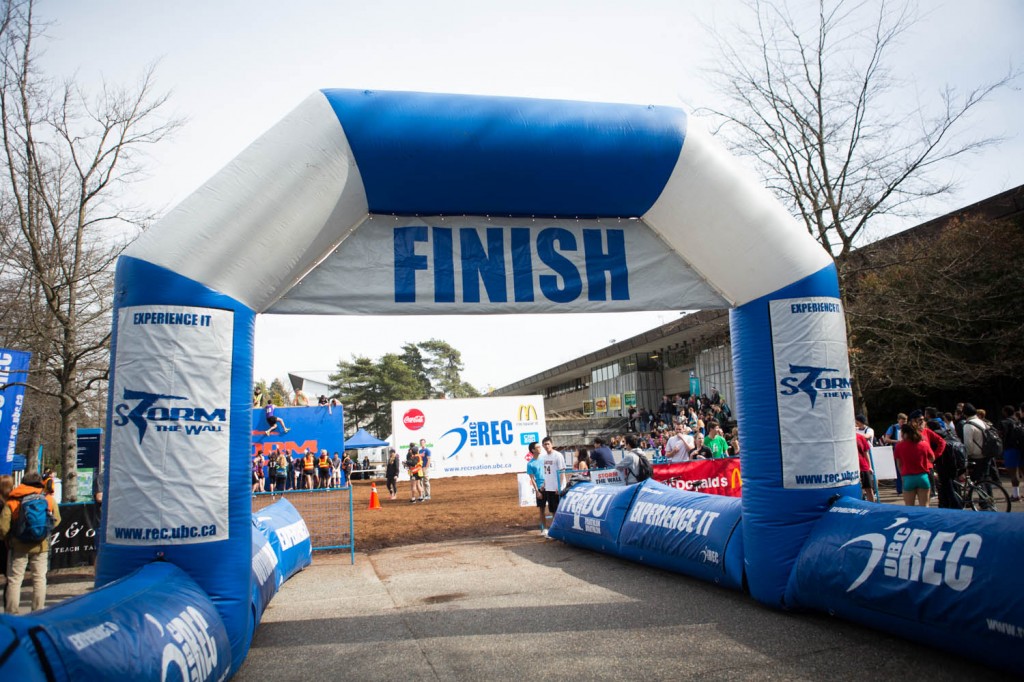 Until next time,
Yoyo!