Hi Guys!!
Hope you're all doing great. We are coming closer and closer to the end of our program; I can't believe how fast time has flown :(.
The weather here is getting a lot warmer which means that there are days when I can frolic around campus without an umbrella and it means I can wander around to all my favorite spots on campus. Here are the top 5 places I think everyone should check out before they graduate from UBC.
1. Rose Garden
You know the saying "a picture says a thousand words"? Well when I saw a picture of the Rose Garden I was sold on UBC, the thought of being on a campus with such million dollar views immediately attracted me to this place (I'm so glad it was not a Photo- shopped picture, I would have been so disappointed). I love having lunch here when it's really nice outside 🙂
This place is pretty awesome, you can come here if you want to learn about Aboriginal traditions, plus it's shaped like a boat tipped over. They serve free lunch every Tuesday (I'm not gonna lie, this was the first thing that ever brought me to the building in my undergrad).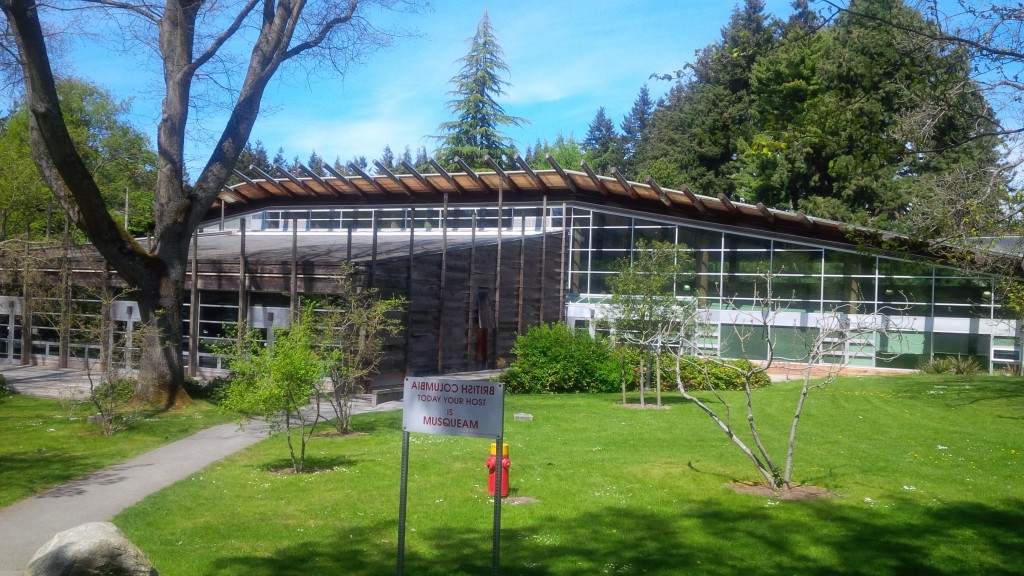 I also really like the Xwi7xwa (pronounced whei-wha) Library which is sort of attached to the building. If you ever want to read some Aboriginal stories, this is a great place to come and get a book.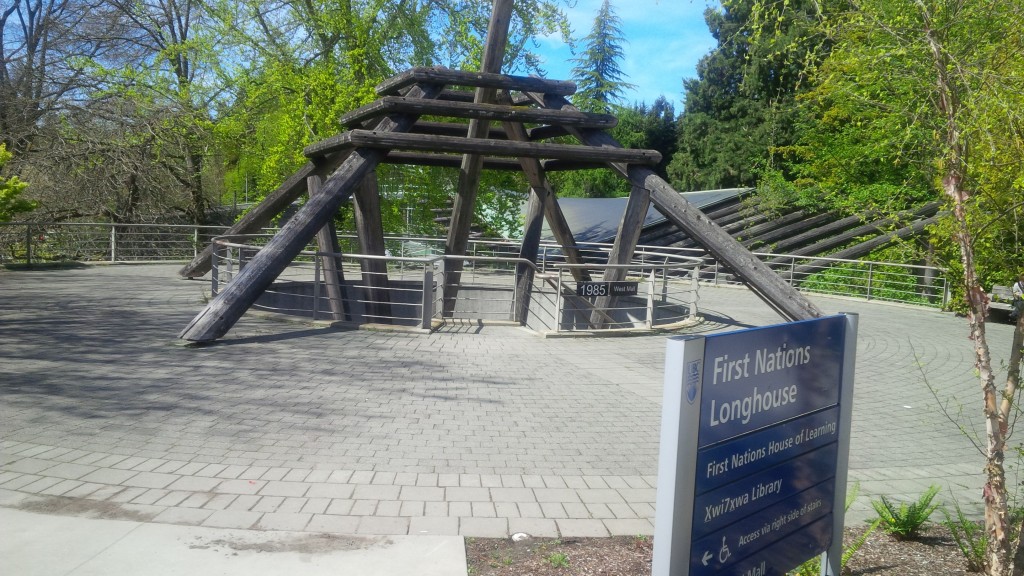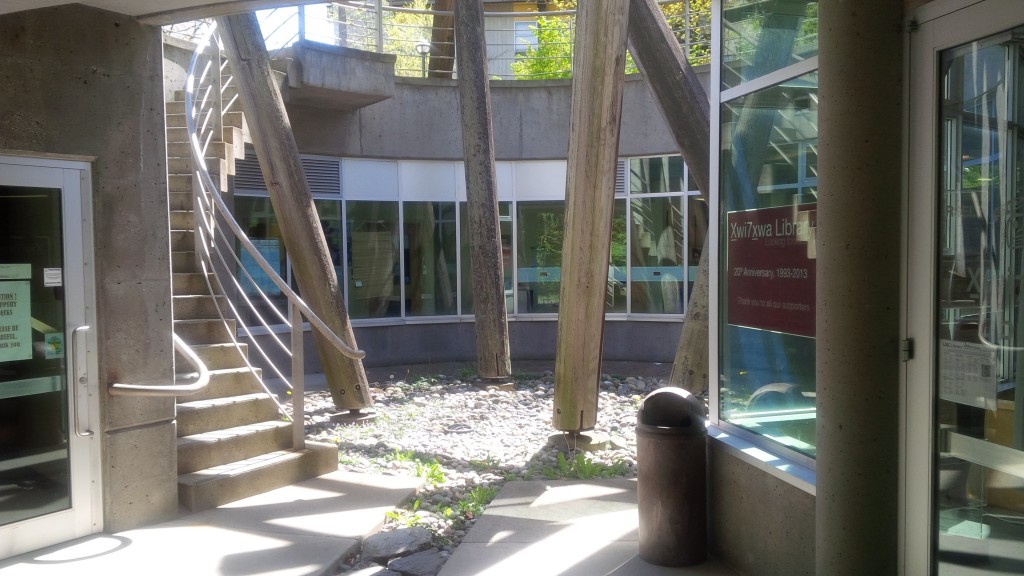 3. Museum of Anthropology (MOA)
Did you know that this museum is on the list of "1000 things to do before you die"??? and you do not have to tell me why. I LOVE visiting MOA! I remember the first time I came here they had to kick me out because they were closing down for the day…haha. I would have to say my favorite room here is the Multiversity Galleries room, they have art work and monuments from ALL OVER THE WORLD: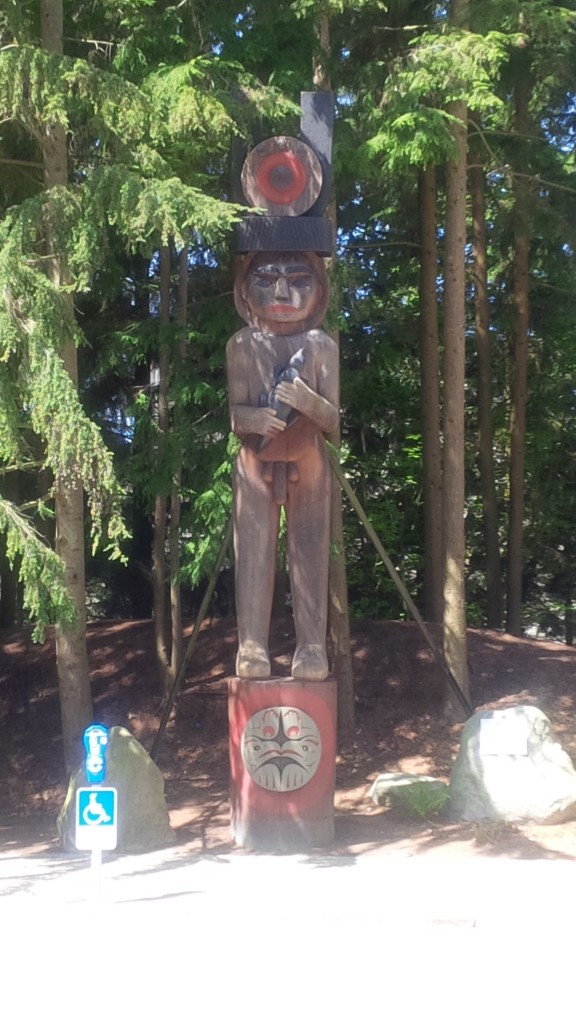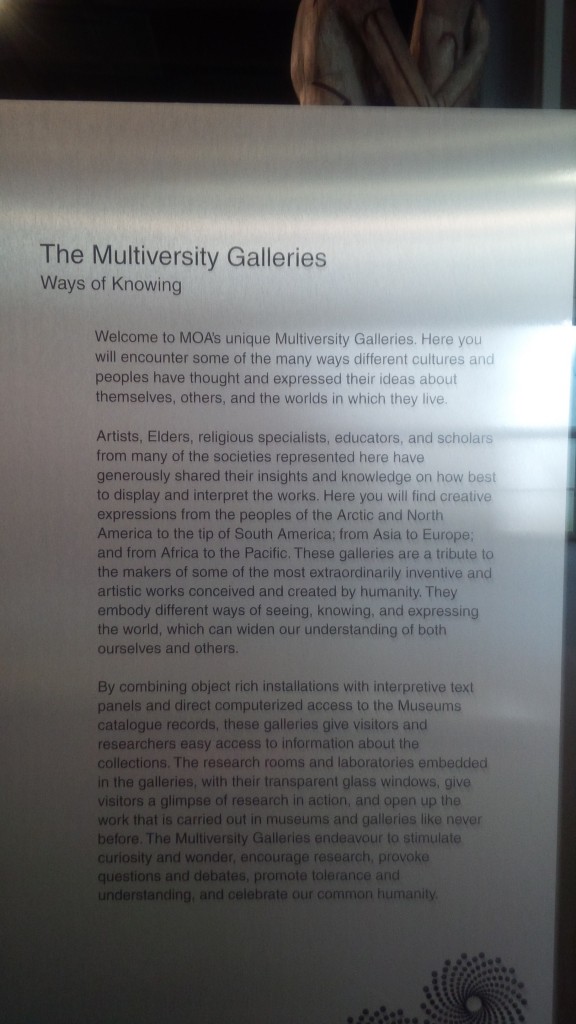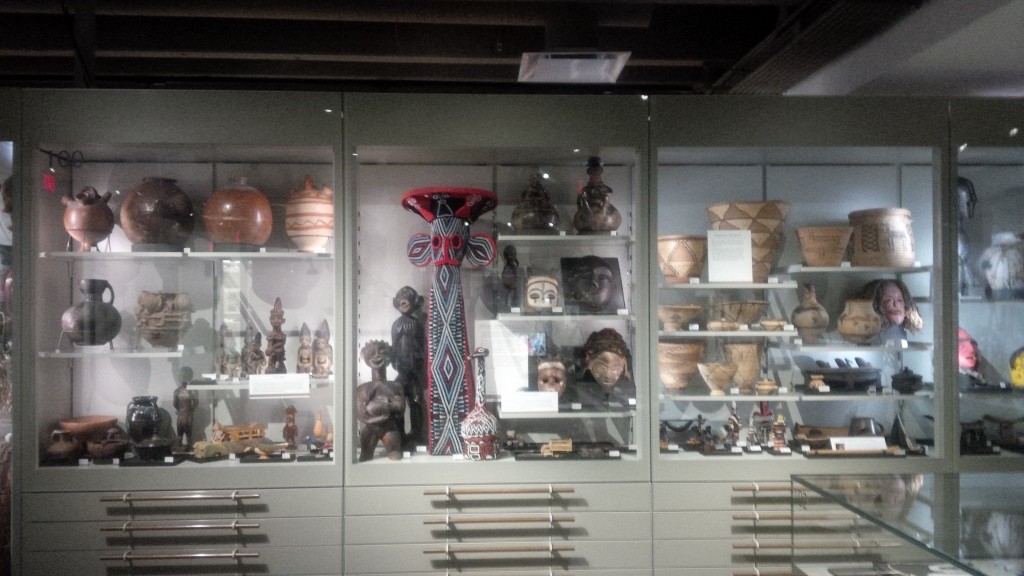 I, of course get VERY excited when I see the Nigerian art
4. Nitobe Garden
Now this is our very own UBC Japanese garden and its a great place to visit when you want to "study" outside and be inspired by nature. I remember in my undergrad a lot of students would come here to read a book when they didn't want to focus on work. They have free wifi… need I say more?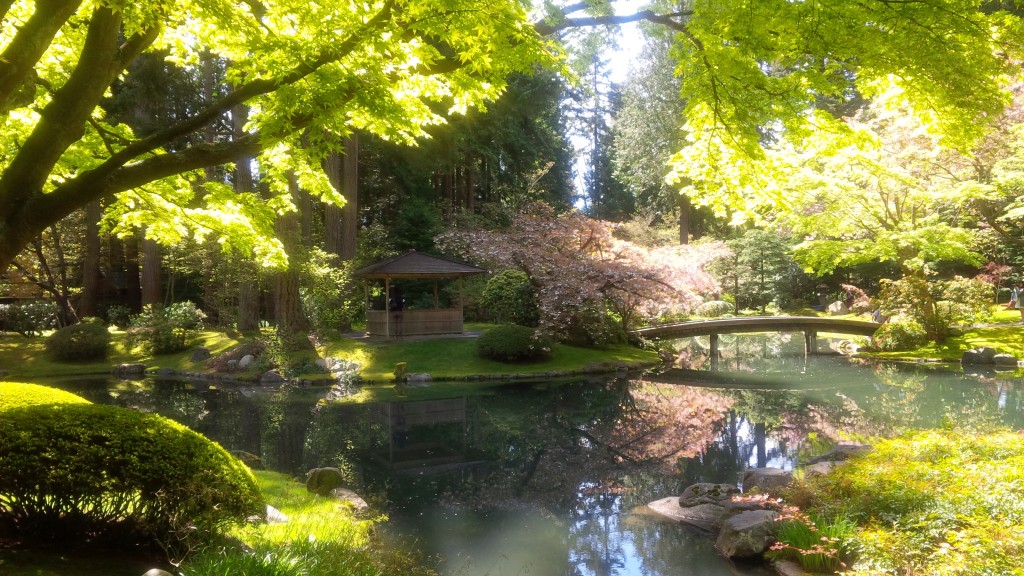 5.  Koerner Library
One thing I've learned in my time at UBC is that no building is JUST a building, every building has a story or a reason for why it's shaped the way it is. Well the Koerner Library is one of the buildings that has a cool story behind it's shape. If you look very closely, you will notice that it's shaped like an open book face-down (some people believe that when they're in the building they are walking through the pages of knowledge).
Look very closely

Hopefully, when you get here you'll be able to go to all these spots and discover some of your own; UBC is a really beautiful campus and it was VERY tough for me to narrow this post down to just 5 spots.
If you have questions, don't hesitate to leave me a comment :).
Until next time!
Yoyo.