Following an open competition for all students, faculty, and staff, UBC is sending a delegation of eight to the 26th United Nations Climate Change Conference of the Parties (COP26) in Glasgow this November.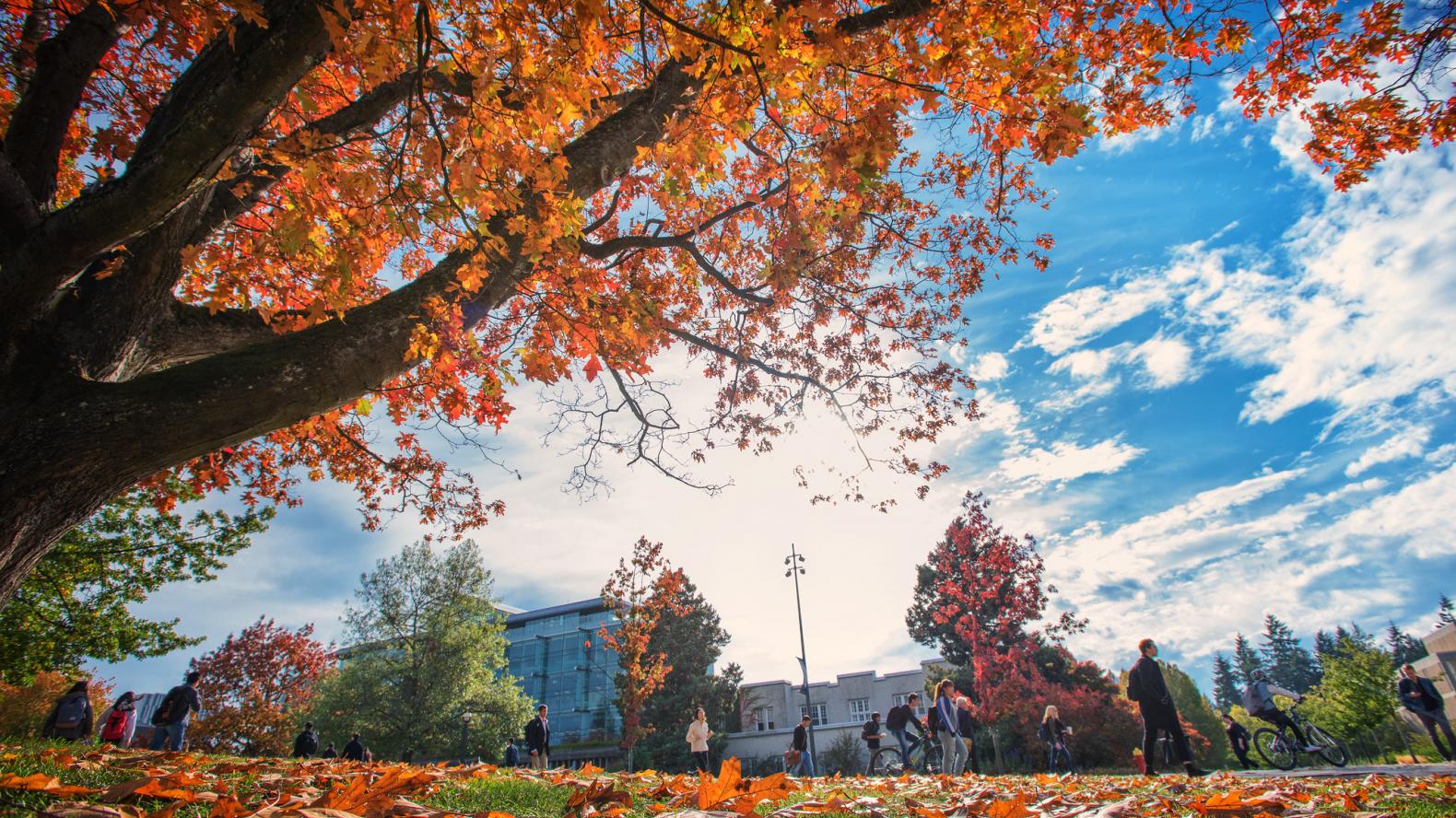 The following announcement was made by Santa J. Ono, President and Vice-Chancellor, UBC, on October 5, 2021.
---
I am pleased to announce that, following an open competition for all students, faculty, and staff, UBC is sending a delegation of eight to the 26th United Nations Climate Change Conference of the Parties (COP26) in Glasgow this November.
By attending the COP as official observers, UBC delegates deepen their understanding of how global climate negotiations work, with positive impacts for their research and programs. The delegates will also share UBC's exemplary work on the climate emergency with this global gathering, and share their experiences with the wider UBC community when they return.
UBC considers the climate crisis one of the most pressing issues of our time, and is committed to taking action as a leader in sustainability and climate action.
In December 2019, UBC declared a Climate Emergency recognizing that the climate crisis is posing and will continue to pose extensive and disastrous threats to peoples' lives and livelihoods both locally and globally, contributing to famine, migration, and disease worldwide, including impact on individual physical and mental well-being.
Both the declaration, and the resulting Climate Emergency Task Force report – developed in consultation with over 3,900 UBC community members – also recognize that UBC has a mandate to effect change beyond our institutional boundaries, and a fundamental responsibility to foster a culture of engagement and advocacy on climate action.
UBC is an agent of change for sustainability and social justice on the global stage, leading and partnering with other organizations to achieve impact at scale that make a difference for individuals and society. One way we can deliver on our mandate and achieve impact at scale is by fully participating in global dialogues like COP26 – an international convening of nations to discuss what actions are needed to address climate change and to negotiate global and national emissions reductions. UBC has 'Official Observer' status for COP26 and is allocated a set number of 'badges' that provide access to influential side events and exhibits at the conference.
This year, following one of the recommendations from the Climate Emergency Task Force report, the UBC COP26 delegate selection process was an open and transparent competition for all students, faculty, and staff. Applicants were asked to outline how they will use this opportunity to advance a sustainable and just society, how they might accelerate climate actions, and how their unique expertise and perspective can benefit COP26.
From 72 very high-quality applications, a selection committee agreed on eight delegates based on the final number of observer badges available. The successful applicants include three students, one staff, and four faculty members.
| | | |
| --- | --- | --- |
| Robert | Godin | Assistant Professor, Chemistry, UBC Okanagan |
| Rashid | Sumaila | University Killam Professor and Canada Research Chair in Interdisciplinary Ocean and Fisheries Economics |
| Kathryn | Harrison | Professor of Political Science |
| Juvarya | Veltkamp | Director, Canada Climate Law Initiative, Peter A. Allard School of Law |
| Temitope | Onifade | PhD Candidate, Law |
| Max | Cohen | PhD Candidate, Geography |
| Eman | Alsulaiti | Undergraduate Student, CENES – Modern European Studies |
| Walter | Mérida | Senior Advisor to the President and Vice-Chancellor; Associate Dean, Research and Industry Partnerships, Faculty of Applied Science |
We're planning some exciting ways to stay in touch with our COP26 delegation during their activities in Glasgow. In addition, I'll be participating in a number of virtual events and activities including a symposium on November 8th with other university presidents organized by the University of Strathclyde, the CESAER network, the International Sustainable Campus Network(ISCN) and Science Europe.
Please keep an eye on the climateemergency.ubc.ca website for the latest news and events.
As one of the world's leading universities on sustainability, UBC is responding to the unprecedented challenges of a changing planet. We're harnessing our individual and collective powers to accelerate action. At this critical moment, it's up to all of us to step up as leaders. UBC is leveraging its position and empowering students, faculty and staff to make change.
Please join me in wishing our UBC COP26 Delegation well on their journey, and in making a difference in this vital work.
Santa J. Ono President and Vice-Chancellor