Portable IT devices like smartphone, tablet and ultrabook are extremely popular nowadays simply because the people are so into Internet and social media. That's also why many IT companies are competing to roll out the next "wow" IT product to impress the consumers. When Google is still working on the much anticipated Google Glass, Samsung has managed to launch its so-called "first smartwatch" on 4th September 2013. The Galaxy Gear is a $299 Android-based smartphone that can connect to Samsung Galaxy device. It has many features such as, Smart Relay, S Voice, Memographer, Voice Memo, Auto Lock, Find My Device, Media Controller, Pedometer, Stopwatch and Timer.
It's not hard to tell that what Samsung is trying to do is to create the first-mover advantage in this new-created market so that it can easily claim the throne even when many followers enter the market. Do they really succeed?
According to Reuters, Samsung announced that they have been selling 800000 Galaxy Gear watches since its debut. This number is not really impressive. Moreover, a source claims that there is a return rate of 30% at Best Buy. The Galaxy Gear simply failed because there is a knowledge gap between what the customers expect to get and what the Galaxy Gear actually delivers.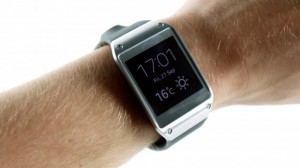 "
Rachel Metz of Technology Review writes: "After trying some smart watches, I've determined that a good one will need to be more than just reliable and simple to use — it will have to learn when and how to bother me." Simply migrating your smartphone's interruptions to a your wrist doesn't add much value. It's the same annoyances on a 
It seems like the Galaxy Gear is a noble attempt at innovation. However, what the customers want is not just a piece of smaller screen device with the same features as a smartphone because they could just use a smartphone instead. The smartwatch is incompatible with non-Samsung smartphones and it has really bad battery life. Most of the part, it is just an unnecessary luxury.
People will only be interested with the smartwatch when it is faster and more advanced than a smartphone and can genuinely improve their lives. This is what Samsung needs to think about when they work on improving the Galaxy Gear as the iWatch might be coming very soon.
If the Galaxy Gear is something as shown in the above, with a foldable screen and long battery life then it will definitely "wow" the world!