Second UBC Biennial Early Childhood Graduate Student Conference
May 10-11th, 2019 | Ponderosa Commons, UBC, Vancouver
Welcome!
SPARK is a two-day graduate student-run conference that brings together people interested in early childhood education and care (Birth to 8 years old) to contribute to a wider discussion around the challenges, understandings, experiences, and insights that characterize the field.  
With more than 140 participants, in its first edition, SPARK 2017 offered graduate students, early childhood educators, advocates, researchers, policymakers, and other stakeholders and professionals an open space to share, discuss and build upon, the current challenges, accomplishments, and promising practices in the early years.
In 2019, SPARK will offer concurrent sessions, sharing circles, workshops, and poster presentations. We also have the honour of having Professor Veronica Pacini-Ketchabaw as our invited keynote speaker!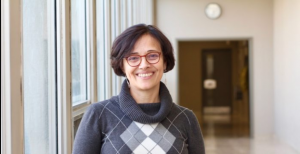 We very much look forward to seeing you all at SPARK 2019!