We invite you to explore the SPARK 2017-Program which will give you a good idea of the rich discussions and learning that marked the beginning of our conference.
We had the privilege and pleasure to have Dr. Peter Moss as our invited keynote speaker and are deeply thankful to him for a thought-provoking, powerful and inspiring presentation. 
"Resisting the dictatorship of no alternative and celebrating diversity in early childhood"
Keynote Abstract
Early childhood education is increasingly subjected to what Roberto Unger terms the 'dictatorship of no alternative' – the rise of a local discourse to claim universal hegemony on the basis that it is self-evident, unarguable and necessary. The current dictatorship is instrumental in rationality, technical in practice and economistic in thinking. Elsewhere I have termed it the story of quality and high returns, a story that tells of high economic returns on initial investment if we apply correct human technologies ('quality') to children at an early age. The latest human technology currently under development is the proposal by the OECD to introduce a cross-national assessment of 'learning outcomes' among 5-year-olds, using standardized measures – a sort of 'pre-school PISA'. In my presentation, I offered a critical analysis of today's dictatorship of no alternative and acknowledged the power behind it (including neoliberalism and the influence of international organisations such as OECD) and the power that it wields. I argued that it ignores or denies context, complexity and alternative perspectives, the diversity that lies at the heart of a democratic politics of education. At the same time, I offered hope, pointing to a vibrant, global resistance movement, working with a multitude of diverse perspectives and practices. I argued that the dictatorship of no alternative must be contested by the renewal of a democratic politics of early childhood education, inscribed with the values of diversity and dialogue, experimentation and wonder. I proposed a democratic politics that recognizes early childhood education as a project that is not only, or mainly, economic, but also social, emotional, cultural and political, and that is conducted in services that are, first and foremost, public spaces and public institutions, places of encounter for all citizens and workshops for community projects. I concluded by outlining some of the challenges faced by the resistance movement and the struggle for a democratic politics of education, including:
● Finding ways to support a 'politics of refusal' and a search for alternative thinking and practice among the many different actors in the field, including parents, teachers, policymakers and researchers;
● Building broad alliances not only within early childhood education, but also with other sectors of education, and with social movements committed to futures that are more democratic, just, fulfilling and sustainable;
● Constructing models of evaluation that are about democratic accountability and are commensurate with values of democracy, diversity, and experimentation;
● Addressing the necessary tension in national and provincial early childhood systems between a degree of coherence (e.g. common entitlements, values, goals) and space for diversity.
Engaging with these and similar challenges is very much work in progress; there is no manual providing ready answers, and conditions under the 'dictatorship of no alternative' make life difficult. But there are examples that can give us hope that another world is possible and to keep working until (in the words of Milton Friedman) "the politically impossible becomes politically inevitable".
Dr. Peter Moss is an Emeritus Professor of Early Childhood Provision at the Institute of Education University of London and a researcher at the Institute's Thomas Coram Research Unit. He has broad research interests including services for children; the workforce in childcare institutions, and the development of democratic practices in them; gender specifics in work with children; and the relationship between employment and care, with attention to leave policy.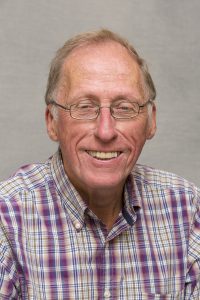 Much of his research has been cross-national, particularly in Europe. He was coordinator of the European Commission's Childcare Network between 1986 and 1996. Currently, he edits Children in Europe, an international magazine published in 14 countries and 12 languages. He is also interested in social pedagogy and radical education. An exclusive contribution of Prof. Moss is the development of the "Mosaic Approach" (with Dr. Alison Clark) and the popularization of "listening to children" concept.
(Bio retrieved from Political Critique)