January 13, 11am – 4pm
Arianna Tooke,"Sincerely, An Open Letter"
Viewers are invited to cut the artists hair in an exploration of the way that appearances, and relationships with others, shape identity.

January 14, 12 – 3 pm
Andrew Stauffer and Leila Neverland, "Relate/Reveal"
Through music and sound-making, Relate/Reveal explores new ways of relating to human-made objects.
January 15, 7:30pm
Ben Gorodetsky & Larissa Poho, "Biblioteka"
A dance with, of, and on books
Duration: 75 min
January 17, 12-3pm
Brittany Reitzel, "Drawing with Earth"
The audience is welcome to get their hands dirty and be part of a large collaborative drawing that will span over three hours.
WEEK 2:
January 20, 9am – 4pm
Rylan Broadbent
"The Kinetic Potential of Two Objects in Flight (pull my string and make me fly)"
Two helmets hang from the ceiling.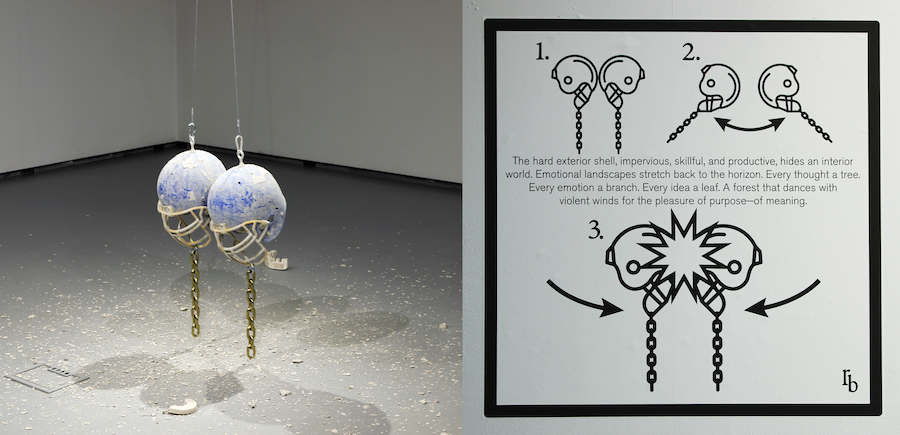 January 21, 1:30- 5:30pm
Tania Willard and Company
Students and Faculty will bring experimental processes and impromptu studio activities with a focus on relationality, through artistic research, works and happenings.
January 22, 11am – 3pm
Alison Trim,"TOUCH//Screen" 
An experiential drawing performance that invites the viewer into a haptic interaction with the artist through surface.
January 23, 10am – 7:30pm
Patrick Lundeen, "The Ice Cream Man Cometh"
A one day experimental sculptural sound installation.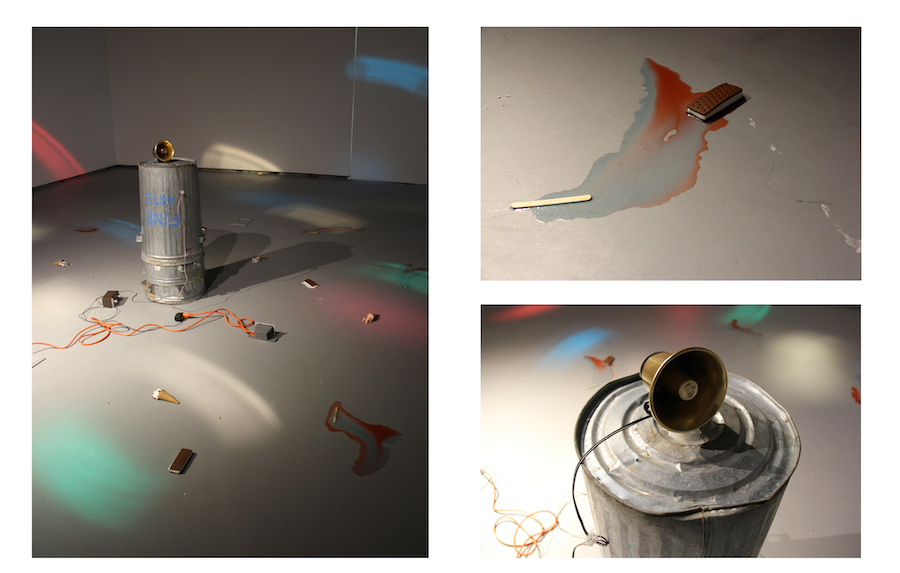 January 24, 9am – 9pm
Axle Hildebrand
"Ecosine (art)"
Freeing of Paint