Beats by Dr Dre is a relatively new company, launched in 2008. Its story is impressive. In only four year it has established itself as premium headphone brand, but they still manage to have young consumers as their main target group.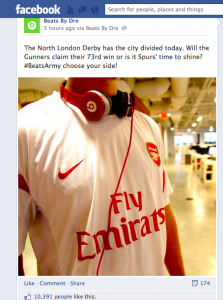 Their key success, I believe, is that they have managed to mix online and offline in a very good way. They are using the target group's idols as brand advocates. You see soccer stars, other athletes, DJ's and singers walking around in their Dr Dre's. But the brand also let their target group be a part of the brand by meeting with them offline and creating contests for them online. Their latest campaign, Show your color, is about letting ordinary people get the chance to express themselves, and the top ten gets to fly to LA and meet Dr Dre and have the chance to become a star. That sounds like an amazing price targeted towards a young audience. On their Facebook page they have a lot of pictures of celebrities wearing their headphones. I have also seen several times among my friends that when people are buying themselves a pair of Dr Dre, they take a photo and upload it on Instagram, just like they do with their new iPhone's. Beats by Dr Dre are making the target audience proud to be using their product. That gives them loads of brand ambassadors and positive word of mouth.
Their Facebook page as of today:
Offline event connected to online contest: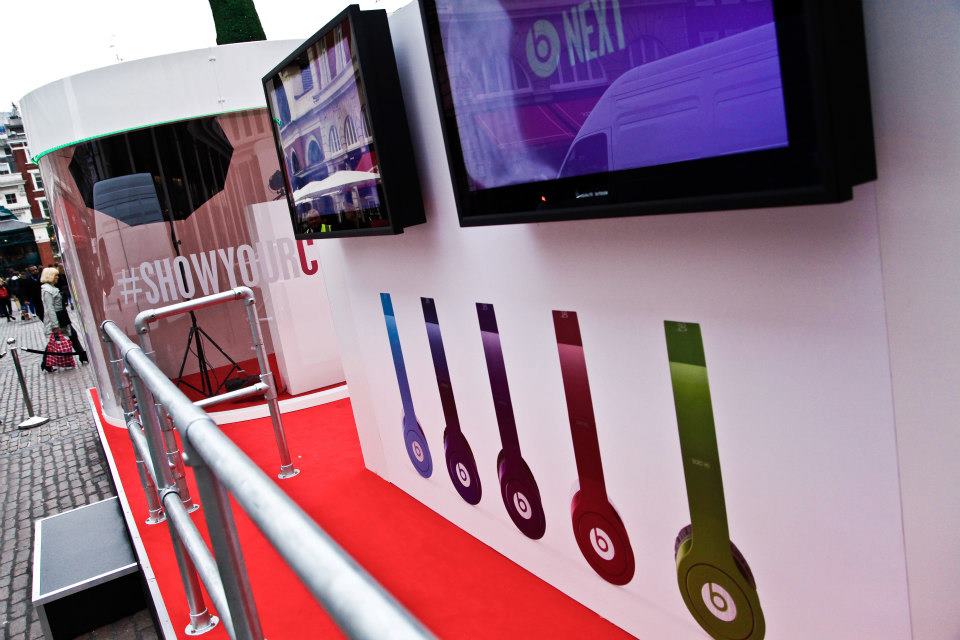 For a brand today to be big among a young target audience, you need to master both the offline and the online channels. You need to have great brand ambassadeurs, both in forms of celebreties but also make ordinary people to talk about the brand. You need to entertain your target audience and make the brand relevant in their way of living. Make people proud of using your brand.
Inspiration: MarketingWeeks article Q&A: Beats by Dr Dre