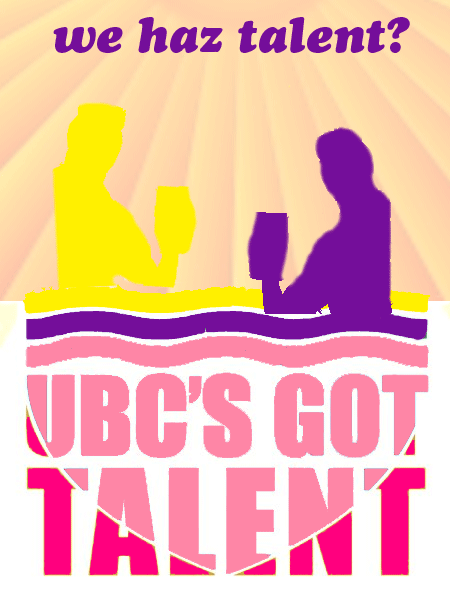 UBC's Got Talent had an alright poster. Then we made it better.
Then they made a fancy animated version and put it on the AMS website. Being the jealous brat I am, I put the Confidential design team to work. This is what they came up with, and I've never been more proud of them.
Whatever it is you're doing this week, whether you're drowning in midterms, starting one of your five term papers, or just struggling with school in general, just take a break. Have a beer at The Gallery, or a coffee at Blue Chip. See that person behind you? For bonus points, buy their drink too, and tell them to pay it forward. You never know how easy it is to make someone's day.
Cheers everyone. Happy Tuesday.