Co-presidents
Roza Ghaemi
Roza is a PhD student in Biomedical Engineering but spends most of her time in CHBE (because she knows it is AWESOME!). In her words,
"When I first joined CHBE graduate council as a committee member last year, little did I know that I would have so much fun planning and pulling off events with a group of people who care so much about their peers. In fact, I thoroughly enjoy the council's collective creativity, passion and commitment so much, that I ran for the president position this year. I hope to lead the council in continuing its great work in the community, this year. I am passionately looking forward for any opportunity that can help CHBE GSC stand out and represent UBC graduate students in the field of Chem-Bio Eng.
Interested in joining Grad Council? Have a cool idea for a future event? Would like to contribute to CHBE?
Feel free to find me in CHBE 643 or contact me by email @chbegsc.president@chbe.ubc.ca.
Danielle Salvatore
This is Danielle's third year as a graduate student in CHBE working on solar energy conversion in the Berlinguette lab. Outside of lab you can find her adventuring in the beautiful mountains of BC or playing a good game of soccer.
She believes in being enthusiastic in all her endeavors and spreading an "infectious energy" all around –  her core values as Co-president include combining strong leadership and experience to bring the best in graduate life.
In her words, "We hope to bring new ideas and some inter-departmental fun to the graduate student council.  I have no doubt the upcoming council is going to be competent in delivering programming that looks after graduate students' well-being from all aspects and also fosters a sense of belonging and community. This allows us to divert our energy to something better: to CONNECT with and ADVOCATE for you in the department on behalf of the council."
Secretary and Co-VP Academic

    Anupama Sharan
Anupama is a  2nd year year MASc student working in the Biofoundry lab group with Dr. Yadav on valorization of industrial waste streams through consolidated bioprocessing. This is her second term as secretary and first term as Co-VP Academic. Connecting with the GSC as a new graduate student last year, she has experienced first hand the delights of working for the council – making friends and contributing to its development. In her words, " We strive to enable both personal and professional growth for graduate students. I strongly believe in bringing enriching academic opportunities for us in the form of conferences, networking sessions and professional development seminars from which all of us could immensely benefit."
She also manages the CHBE blog, and encourages anyone with any CHBE story – your first day, shout out to fellow CHBE students for a social, information on what's happening in chem-bio – and likewise to share it with her and get featured on our awesome website 🙂
Contact me on asharan@chbe.ubc.ca or drop by office 509!
Co-VP Academic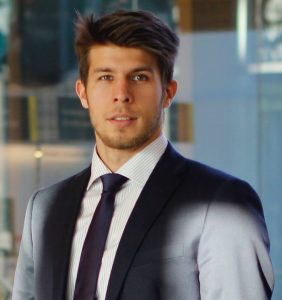 Vasilii Triandafilidi
Vasilii is a 2nd year PhD student working with Prof. Hatzikiriakos on "smart hydrogels and piezo-ionic sensors". He obtained his BS of Science in 2013 in the Moscow Institute of Physics and Tech in the field of applied physics and has since moved to Canada. Vasilli has always been very active in engaging resources for development of the council by networking actively with the CHBE and UBC administration as well as prominent personalities from academic and industry – he served earlier on the council as VP academic and this is his second term. He also takes a keen interest in mentoring undergraduates in CHBE and was involved with the very successful CHEM-eCar team.
In his words " The Vice-President Academic works with the President and the Secretary of the CHBE GSC on the issues related to students, curriculum and professional development. VP academic is responsible for organizing extra-curricular seminars, workshops and invited speakers series. Together with the GSC we work to create a positive environment for learning and research."
VP Sports
Haoqi Wang
Haoqi Wang is a 2nd year PhD student originally from China. Before coming to UBC, he received Bachelors degree from Zhejiang University and MSc from Carnegie Mellon University. In CHBE, he is working with Dr. Tony Bi on anaerobic digestion and industrial symbiosis system in agriculture. His research specializations include modeling, optimization and life cycle assessment.
Haoqi is a big fan of the outdoors – when he is not huddled up in front of his system doing work – he takes time out to enjoy as many sports and outdoor activities as he can. His favourites include tennis, volleyball and swimming.
In his words – "As the VP Sport of CHBE GSC, I am responsible for organizing sports and outdoor social activities. We recently did a fun hike up Norvan falls and are headed to the gorgeous Elfin Lakes this weekend. Through his term, I aim to organize enjoyable and relaxing events for CHBE grad student to have fun and meet new friends and bond great while being physically active at the same time – something we grads often forget!"
VP Communications
 Julia Varela
Julia Varela is currently pursuing a PhD. in Chemical and Biological Engineering at UBC, working on the development of biosensors for finding new compounds that can interfere with the malaria mosquito olfaction. She works in the Biofoundry Lab.
She has a B.Sc. in Pharmacy and a M.Sc. in Biosciences and technology of Bioactive Products from State University of Campinas in Brazil. She is currently serving as VP Communications for the Graduate Student Council where she facilitates the communication/interactions between the council and Graduate Students. During her free time, she likes reading, travelling and learning about entrepreneurship.
"Expect some weekly emails from me with reminders and updates (especially be on the lookout for TGIF activities!!). I believe communication is key to ensure that the council is constantly on track towards our key objective – betterment of graduate life. If you have any question about our activities or even feedback on how we can improve or what you want us to organize – let me know!"
VP Social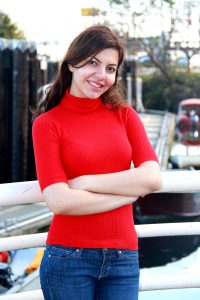 Marzieh Ebrahimi
Marzieh Ebrahimi is a 4th year PhD student from Polymer Processing and Rheology lab. She always enjoys meeting new people and making friends. She wishes to see a close knitted and helpful community thrive at CHBE by promoting the importance of social life in an otherwise hectic graduate world.
In her words –  "It is my pleasure being VP Social of CHBE Graduate Student Society (GSS) this year. We have some exciting plans to get together and celebrate different occasions throughout this year to cherish our diversity – these include Persian New Year, Indian Festival of Lights, Chinese New year along with our weekly fun coffee breaks. Join us every Friday @ CHBE grad lounge 3-4pm!"
 Angelica Reyes
Angelica is a first-year MASc student working on solar energy conversion in the Berlinguette Lab. She releases stress from school by eating sushi (tons of it…and well, food, in general), going hiking, and playing with her camera. She hopes to make the most of her graduate studies by getting involved with the CHBE graduate student council as the representative for UBC's Graduate Student Society. She will act as the liaison between the two student bodies, representing and advocating on your behalf to ensure that your voice is heard!
In her words, "As the representative of the CHBE graduate student council, please do not be shy about approaching me and letting me know about your concerns. I'm super excited about meeting everyone and participating in all of the council's activities where I hope to see all of you!"
Council Members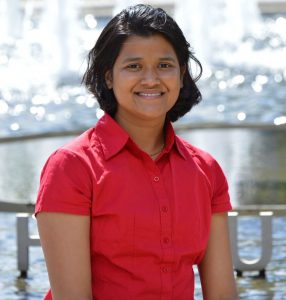 Sonal Ayakar
Sonal is a 3rd year  PhD student in Chemical and Biological Engineering at UBC. She studied pharmacy during under-graduation and later earned masters degree in bioprocess technology in Mumbai, India. She holds interests in drug development strategy. She is now working with Dr. Yadav towards her doctoral thesis in the Biofoundry group. Her area of research involves metabolic engineering of plant enzymes whose products hold potential pharmacological actions in humans. The enormous capability of nature not only fascinates her but also encourages her to explore these natural chemistries for therapeutic applications. Her ideologies involve – if you get, GIVE; if you learn, TEACH!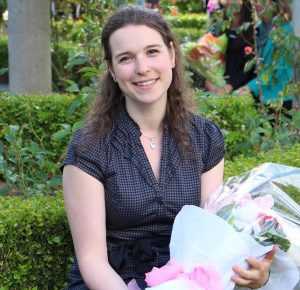 Lucie Solnickova
Lucie has been a part of the CHBE GSC since beginning her MASc in CHBE.  Her duties in the council are to help out with whichever exiting event is happening, and to provide input when asked ("often also often when not asked").  Outside of research and the GSC, Lucie enjoys snowboarding and cycling.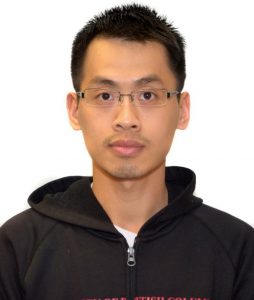 Jun Sian Lee
Jun Sian Lee, a 2nd year PhD student, is one of the ordinary committee members of CHBE Graduate Student Council. He was the president of CHBE GSC in academic year 2015/2016. He has a bachelor degree and a Master degree in Chemical and Biological Engineering in University of British Columbia. His area of research is biomass densification and logistics, focusing on wood pellets. Because he has stayed in the CHBE department for a long time, Jun is the go-to person if there is any questions regarding student life.
  Carmen Bayly
Carmen is a PhD student in CHBE working in the Biofoundry lab group. She has always enthusiastically helped GSC out with a volley of creative ideas for several of our most popular social events including Halloween and Christmas Parties. She is very active in organizing ice-breakers and fun events for grads – in case you fall short of ideas for your next big event – Carmen can always make it right. She is the master of decorations and most of visual designs (posters, pamphlets) for the GSC.
  Daniel Korvin
Daniel is a 2nd year MASc student in CHBE working in the Biofoundry Lab group. He actively helps the GSC in several events and was also involved as chair of marketing committee for Research Day 2016. He has also contributed to shaping interesting ideas for professional development events by GSC.