I rediscovered a YouTube classic today. How to be alone, a poem by Tanya Davis, and video by Andrea Dorfman (filmed in Halifax, too!) Before I left to go on exchange to Australia, there were workshops on cultural communication and making learning plans that I generally brushed off. I had gone abroad before and never had much trouble adjusting. There were a few things I didn't expect about exchange, one of them being that I'd finally learn how to cook for myself after three years in Totem Park (I did it), and another being the difficulty of making meaningful friends. I thought it would be easy. I'd meet Sally Sue at orientation, we'd both like Ryan Gosling memes, and boom we would go on awesome trips together. Maybe her dad would own a Marble Slab Creamery or something, and I'd eat all the ice cream I wanted.
But exchange hasn't been like that. A lot of people have talked about the difficulty of meeting people who aren't exchange students while abroad. Yes, that's been difficult for me too. Beyond that, it's been more difficult making friends (exchange or not) that I have more meaningful relationships with beyond the surface level of it all. This is not to say that I haven't met any friends, but I want to put it out there that it was a lot easier than I expected. And with the friends that I have met here in Australia, our friendships are different or not as strong to the ones I have with people in Canada, another adjustment I wasn't expecting.
I would describe myself as an outgoing, friendly, and independent person. I've traveled internationally on many occasions by myself, haven't lived at home since high school, and I had never thought that finding meaningful friends here in Australia would be difficult. Some reasons why I haven't made meaningful friends are because I'm a commuter student for the first time, most of the occasions I'm invited to are about partying (when at home, regular partying hasn't been a part of my university experience), and the simple fact that a lot of the students I've met I haven't had a lot in common with. I'm lucky that I'm comfortable being alone (like in the video) otherwise exchange might of been a disaster for me. I would of been talking to my dog calendar and eating even more chocolate pudding alone than I already do.
So tonight I made a decision. I only have 4 weeks left in Australia and I'm leaving a month earlier than planned because I don't have any exams and I have accepted what is best described as my dream job in Ottawa. I've decided that I'm going to start blogging about the things I do alone and try some of the things that Tanya Davis says in her poem for future UBC Go Global students who might have the same difficulty as me. Even if you don't feel outgoing, or if you are worried about making meaningful friends, I want to show others that those things shouldn't stop you from making the most out of exchange. I still have fun, I'm loving Australia* and no one is here to stop me from eating all the chocolate pudding I want (except for the weekends when my boyfriend comes to visit, then I feel judged).
I hope I remember to take lots of photos and I hope this mini-project inspires others who have difficulties adjusting to life abroad. The part of the poem that talks about going dancing by yourself.. now that seems like a scary one. You'll have to wait to see if I do that one.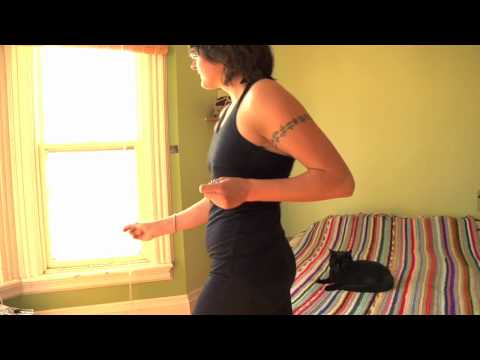 *Australia is extremely expensive to live in, especially since I don't have a job. That part, I'm not enjoying at all.