Hosted by Meagan Strome and John Wu
Welcome to our open educational resource on artificial intelligence and chatbots in education.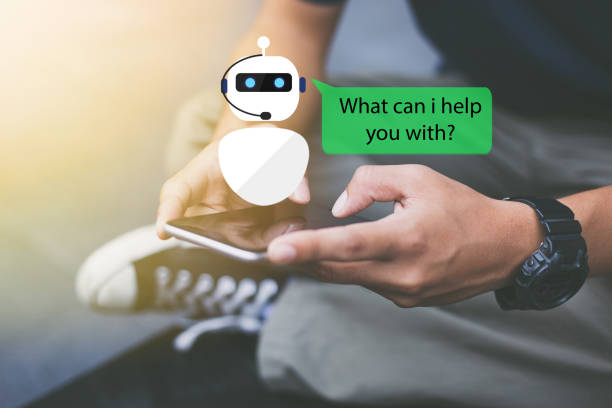 Have you ever wondered if a chatbot could be used to enhance the educational experience? Our OER serves to investigate and better understand the rapidly evolving nature of chatbots and the opportunities this emerging market brings to education.  
Please click here to get started.
Over the course of the week please engage and participate in the following activities:
Ice Breaker Activities
Questionnaire
Survey
Interact with our custom made Chatbot widget
Exercise Time Questions
Please complete 5 of the 15 'Exercise Time' questions below – select one from each row on the summary page.
Recall a recent situation where you made use of a chatbot service. Was it useful? Did it solve your queries?
Based on your current teaching environment or needs, would you prefer to use a Task Orientated Chatbot or Self Learning Chatbot?
Describe a service or situation in which you think/believe AI Chatbots can make things easier for you.
Would you be willing or feel comfortable making use of an AI Chatbot in your teaching work? From your perspective, are there any advantages or disadvantages?
Which one do you think is more efficient for looking up information? Manually typing into a search engine or asking a voice-controlled AI Chatbot?
Do you think the MET program should include a Chatbot to assist students with their studies? What other uses can you think of for a MET-specific AI Chatbot?
Do you think students would open up more to a chatbot than a teacher? Would a chatbot tool that students can share with be useful in educational settings?
After reading about Kuki AI, do you think there is a fundamental difference between humans and AI Chatbots in this situation? Would you be willing to befriend an AI Chatbot such as Kuki AI? Would it seem normal or strange to you?
Would you be willing to befriend an AI Chatbot such as Kuki AI? Would it seem normal or strange to you?
Would you feel personally offended or hurt if an AI Chatbot said something rude & inappropriate to you?
What challenges do you foresee in terms of teaching an AI Chatbot the concept of Ethics? Would you feel confident enough to attempt this task? Is it even possible to do so?
As (i) an investor (ii) customer or (iii) school district head, would you be willing to invest in the future of Chatbots for Education? Are you confident that they will be crucial as a form of educational technology?
Out of the following: i) Research and Development (ii) Advisory (iii) Assessment (iv) Admin and (v) Teaching & Learning, which application do you believe to be most or least impactful for education? Why?
What answer would you expect to receive if you asked an AI Chatbot the following questions: (i) what should I wear today? (ii) what should I eat for lunch? and (iii) should I skip class today? Would the results differ if you asked your best friend or family member?
What did you think of our OER's Chatbot? Did you find it helpful, useless, annoying or managed to get a mild chuckle out of you?
Enjoy 🙂
---