Where I am is where I am. Nowadays, being present is our great gift to people surround us. Am I having dinner, lunch, class, or a family moment without mobile, laptops, or other screen forms? Am I donating my time and attention to others or the practice such as studying, preparing lectures, and assignments? Am I committed? Or am I wasting my time on the web with futile data and generating profit for expertise-selling companies? But, What is Big data?
Big data refers to data sets that are too large or complex to be dealt with by traditional data-processing application software. Data with many fields offer greater statistical power and higher complexity. Big data analysis challenges include capturing, storage, analyses, search, sharing, transfer, visualization, querying, updating, information privacy, and data source. Big data was initially associated with three key concepts: volume, variety, and velocity. Moreover, Big Data should bring people closer together instead of being a dividing factor between people.
Big Data in Education
Like enterprises and companies handle a lot of data related to their employees, businesses, partner companies, and clients, educational institutions also need to manage student data. As thousands of students enroll at various institutes every year in multiple courses, an enormous amount of data is generated. Student data includes course details, enrollment year, student ID, exam scores, and grades earned in individual subjects. Analyzing this data can be highly beneficial in developing their careers. Educators need to understand the applications of Big Data in Education.
Build up Student Results
The most accepted methods of analyzing students' performance are their grades obtained in exams, activities, and assignments. But all these grades can be accumulated to observe a unique data trail left by the student throughout their lives. Analyzing these data trails will help educators understand students' behavior and performance. With Big Data, it is possible to monitor their actions, such as: 
Response time for exam questions
Sources they choose to educate themselves
Questions they skip
Questions they have answered successfully
The real-time analysis will help give students much more enhanced performance feedback. The feedback can significantly improve results because students can understand the areas where they have aced and lag. Test results aren't the only indicators of students' success. The combination of big data and Education helps teachers evaluate the time students require to answer a question. Also, they can discern what kinds of questions trouble the students. Big data helps to compare the preparation process among students. Teachers can recognize the source types the successful students utilize. Accordingly, they can advise identical preparation approaches to the whole class. Students' only performance measurement indices are the answers to their exams and assignments. But, in their lifetime, each student creates an exceptional data trail. Big data helps analyze this data trail in real time. Consequently, it will provide an improved understanding of the student's behaviors and helps set up an optimal learning environment.
A more Equity Grading System
Big Data helps educators to track the performance of students. The analysis helps analyze the individual and collective results. Statistical analysis of individual grades will allow educators to understand students' areas of interest better. The grading system can be enhanced to highlight the key areas where the student has excelled, enabling a system that treats unequal differently with more precise interventions. This system will also allow teachers to give valuable feedback to students and assist them in choosing the right career path. For example, Ashford School in the U.K. has implemented big data tools, such as Socrative, Nearpod, and Classroom Monitor, for analyzing their students. These applications help them observe students' performance and behavior immediately. The institute has enhanced its students' performances and provided better learning solutions. Check out the big data course at the upgrade.
Considerable data education helps institutions track student performance over several domains at individual and collective levels. Subsequently, it lets them improve corresponding solutions to facilitate students' career growth. Statistical assessment of students' grades in different subjects can provide them with better orientation and more effective academic plans. Depending on their performance in specific topics and their interest, teachers can direct them to a suitable career path. Moreover, big data in Education helps them to discern factors affecting an individual student's pathways and derive effective solutions using analytics.
Gaining Attention
One of the most exciting and valuable Big Data applications in Education is the process of gaining a student's attention. No matter how attractive the lecture is, there will always be some inattentive students who are busy looking at their phones or others. But a class can only be practical if everyone pays attention. Big Data experts have planned to use students' biometric data, such as heart rate, facial expressions, and objects they touch during the lecture. This information can be captured via a camera on the ceiling or a device resembling a smartwatch. After sending the data back to the teacher, they can take the necessary steps to regain the students' attention.
Reducing Dropouts
Big Data applications in Education also include curbing the number of students who drop out of schools and colleges. Big Data can be used for predictive analysis to understand how students might perform shortly. This analysis will examine students' performance throughout the year and predict if they might drop out. Such an analysis will also help the institute authorities to execute a scenario analysis on a particular course before it is introduced. It will vastly help teachers to guide their students toward the method that will suit them the best. With improvement in student results, the dropout rates will also decrease. The prevalence of big data in Education helps educational institutions to use predictive analytics on all the collected data.
Consequently, it gives them enough insights into future student performance. These predictions can also allow scenario analysis on a specific course before it is presented in the curriculum; thus, it minimizes the trial-and-error occurrences. Big data also helps to supervise how students perform in the job market after their studies. It will assist future students in selecting the adjusted course and college. Big data allows tutors to reduce the number of dropouts, promptly determining the following:
How many students provided late project submissions?
How's the class attendance, and how is it comparable to other courses?
What's the dropout rate for a particular system?
What's a course's drop rate compared to previous years?
All such information helps tutors and educational institutions to discern the exact reasons for dropouts. Accordingly, they can provide better assistance with academic writing or any other challenging facets of learning. Furthermore, big data helps them update the course programs to make them more captivating.
What is the future of Big Data in the education sector?
The education sector will witness a massive transformation in the coming years. Plus, with the innovation that Big Data will project in the future, students can choose the profession that will align with their career aspirations. Learners and professionals can equally benefit from the data fetched from Big Data analytics. Big data's requirement in the future will introduce students to voice-based learning, facial recognition, and fingerprint authentication, which will create room for compelling studies. Big Data is an urgent need, and it is safe to consider that the future of Big Data in Education will evolve.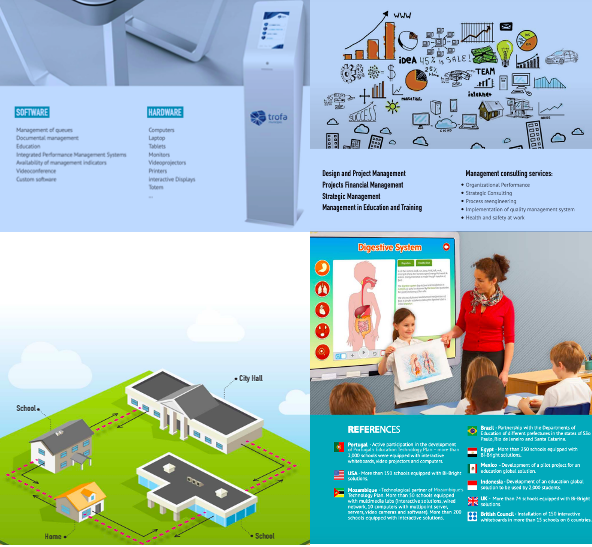 References
Manocha, S., & Saini, P. (2022). Insights of Big Data Analytics in Education- Challenges & Opportunities: A Review Paper. International Management Review, 18, 20-91.
Kenett, R. S., & Prodromou, T. (2021). Big Data in Education: Pedagogy and Research Big Data, Analytics and Education: Challenges, Opportunities and an Example from a Large University Unit. Big Data in Education: Pedagogy and Research, 103-124.
Mashable Brand X. (2014, September 3). Big Data's Making Education Smarter. Youtube. https://www.youtube.com/watch?v=K_wAHEHTy-g
Khurram, V. [TEDx Talks]. (2015, November 6). Data-DrivenEducation. Youtube. https://www.youtube.com/watch?v=L3eO8gYmWCc
EduBOX. (n.d.). We are inspired by technology to innovate in Education.    https://edubox.pt/?lang=en
https://blogs.ubc.ca/etec522/2022/10/15/what-is-learning-analytics/
https://blogs.ubc.ca/etec522/2022/10/15/week-7-big-data-and-learning-analytics-launchpad-post/
---