Big Picture Planning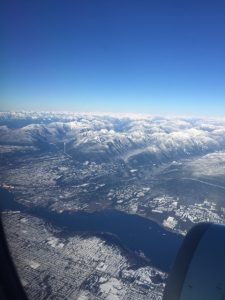 The planning process begins with a concept based curriculum, according to  Dr. Lynne Erikson who  describes "concept based classrooms" which encourages deeper understanding and learning. Teachers plan for linked learning experiences for their students that address the individual characteristics of their classrooms, students and school and community settings.
The BC Ministry of Education has created a comprehensive overview of planning for BC Teachers: Starting Points in Planning BC Ministry of Ed and some Guiding Questions for Planning  with redesigned Curriculum.
According to the curriculum document "Starting Points in Planning" the BC curriculum describes a focus on the development of "core competencies and a concept-based approach." The Know-Do-Understand (KDU) model is central to the planning process. Up until now, this is akin to Unit Planning. Now, according to the Curriculum Planning Guide, the curriculum is "an enabling framework …to use when planning your program instruction and assessment." The Surrey School district has developed a graphic organizer to help teacher conceptualize the planning process: SD36 Planning Guide.
The learning standards are found  in the curricular competencies and content listed by grade level and subject area in the BC Ministry documents. The learning standards are often broad, but from these you can take direction and explore an area in depth. The planning process is shaped around the  K-D-U model and supports Backwards Design.
Many school districts have developed templates to support teachers in planning. They can provide you with a way to begin the planning process, recognizing that you will adapt and plan according to your individual students and teaching context.
One template, in particular, that we feel supports teacher candidates is the planning template: SD43 New Curriculum Planning Guide. The prompts and questions for consideration listed within the document. As you plan, if you can answer these questions with confidence, you are likely ready to teach.
Save
Save