Congratulations on having made it to the end of this chapter of your journey here at UBC! It's a special moment we know you want to commemorate, as does the Faculty, so make sure to book a Grad Photo appointment with Artona and be included in the Photo Composite for the 2016-2017 school year!
Graduation photos can still be taken after this date, but they will not be included in the composite. Note also that only photos from Artona will be included in the LFS Photo Composite.
Group photos: If you would like to set up an appointment for group photos with Artona, please call in at 604-872-7272 to book a time. Group photo appointments cannot be made through the online booking system.
Questions? Contact Artona here:
www.artonagroup.com/faq
csr@artonagroup.com
604-872-7272
Find more information about grad photos here.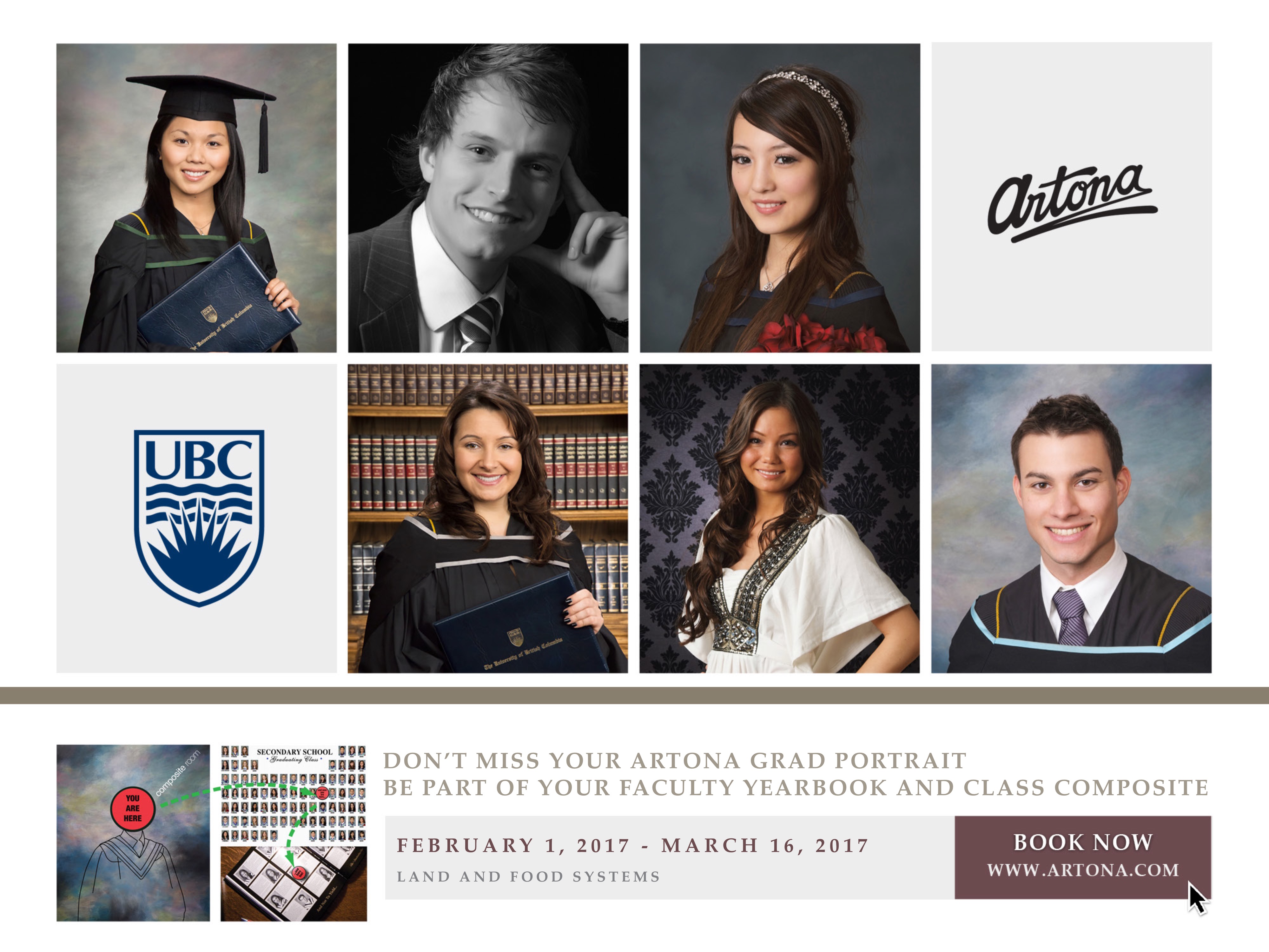 *Those experiencing financial hardship that would prevent them from taking Grad Photos may be eligible for a small sponsored coupon discount. Requests for sponsorship can be directed to Karla Carreras, Student Engagement Officer, in LFS Student Services (at karla.carreras@ubc.ca). Please include "Artona Photos Sponsorship Coupons Request" in the subject line and provide a brief description as to why you are eligible for a sponsored coupon discount. Limited sponsorship coupons will be available and they will be distributed based on application date.*