We wrote gratitude notes to each other at our year-end event on Friday and left them in each other's wine glasses.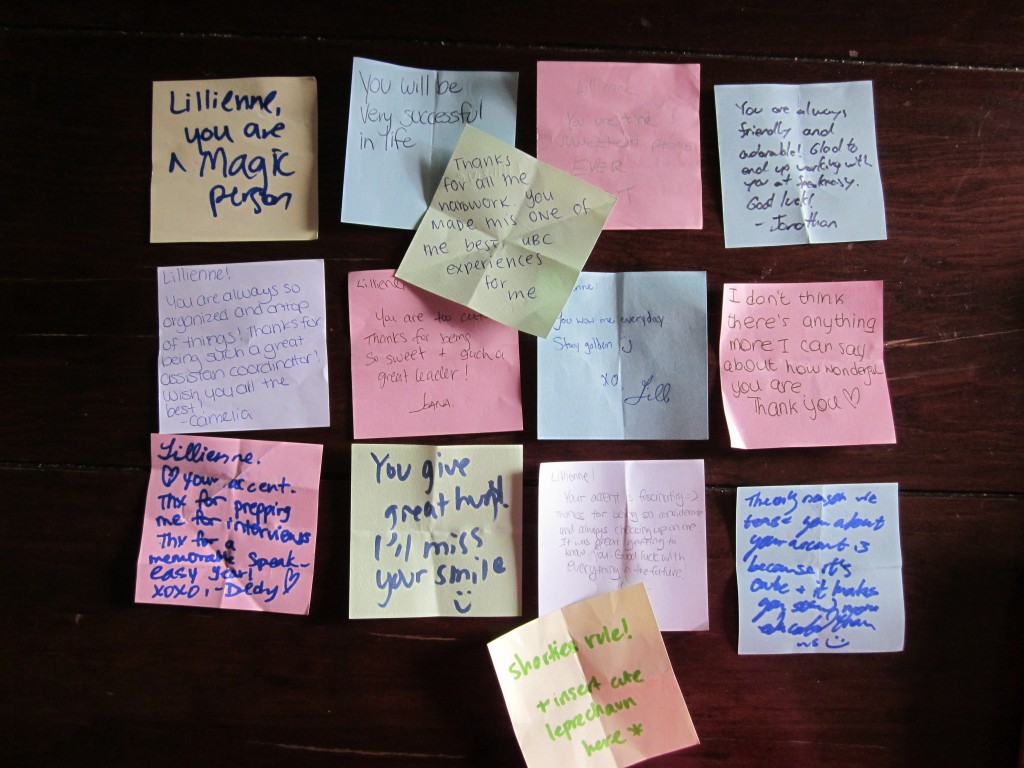 Thank you guys for the notes, the card and the signed weekly planner. It's been a grand four years and this year has probably been best of all. I've loved being part of the service with every bit of my heart and will miss it so much when I'm gone.
But since I'm not gone yet, I'm going to enjoy the last three (non-coughing!) weeks as much as I can. And with that promise comes snacking materials for y'all.
♥
For those of you wondering…
AMS Speakeasy peer support service is operating during exam period (Tuesday, April 10–Wednesday, April 27).
Volunteers are trained to provide a listening ear, confidential one-on-one support and resources for a wide range of issues including, but not limited to: exam and academic stress, relationship concerns, LGBTQQI issues, substance abuse, anxiety, depression, and suicidal thoughts.
If you're the least bit worried about something or just need someone to talk to, approach one of our volunteers on shift at the information booth. I promise they are some of the kindest, most accepting people you'll ever meet.
AMS Speakeasy
SUB Main Concourse (north side, facing Brock Hall)
Open Monday–Friday, 9:30 am–4:30 pm during exam period