Evidence from current climate science research suggests that anthropogenic activity will cause drastic changes to our environment, including global warming of over 1.5oC in the next 10-30 years, extreme weather patterns, and rising sea levels—some of these changes have already been observed in British Columbia. These environmental impacts have consequences for human health, with natural hazards disproportionately impacting rural populations.
Save the date for our upcoming virtual symposium taking place on Zoom from November 30th – December 1st, 2020. 
This program meets the certification criteria of the College of Family Physicians of Canada and has been certified by UBC CPD for up to 6.5 Mainpro+ Group Learning credits.
Who we are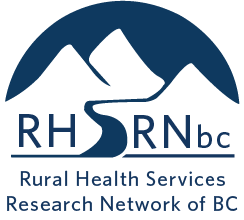 The Rural Health Services Research Network of BC (RHSRNbc) is funded by the Rural Coordination Centre of BC and is located within the Department of Family Practice at UBC.
The primary goals of RHSRNbc is to support capacity building in rural health services research through providing funding opportunities, online resources, and fostering partnerships among health authorities, students, various rural health professionals, and universities to better support rural health services research.
RHSRNbc Director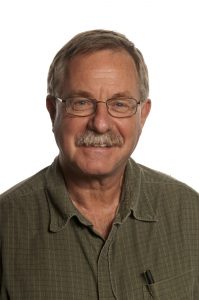 Dr. Stefan Grzybowski's lifelong clinical focus has been on working with vulnerable populations in a diversity of settings including in Haida Gwaii (1983 to 1994), inner city Vancouver (1995 to 2006), and most recently in remote Northern Communities as a rural locum. In his early years of rural clinical experience, he recognized the need for research addressing the effectiveness and sustainability of rural health care services. After completing a Master's degree he and his family relocated to Vancouver in mid-career and he served the DFP in the position of Director of Research for 10 years. He has been an academic professor in the Department of Family Practice at UBC since July 2006. He has more than 70 peer reviewed publications and has been PI and Co PI on a number of CIHR grants. Dr. Grzybowski has an abiding focus on rural health services research and building research capacity, both of which are exercised through his current position as Co-Director of the Centre for Rural Health Research. Responding to the challenges of climate change and global ecosystem disruption effects on rural community sustainability is a central focus of his current work.
This event is held by RHSRNbc, Department of Family Practice, UBC, and funded by the Rural Coordination Centre of BC.