Monthly Archives:
March 2018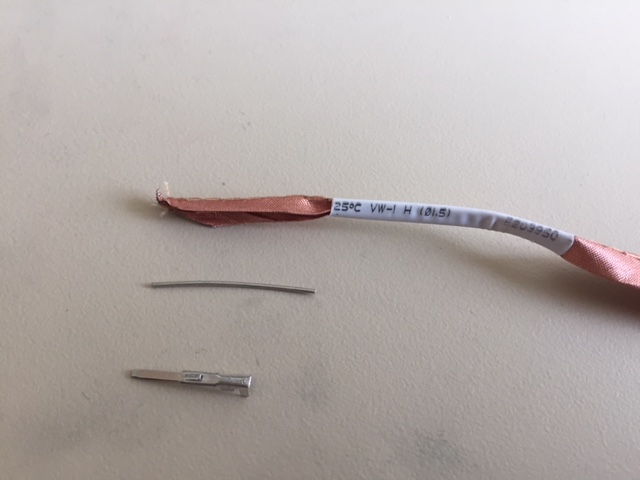 Start with taffeta pulled through the shrink tubing. Have solid wire and crimp connector ready.
---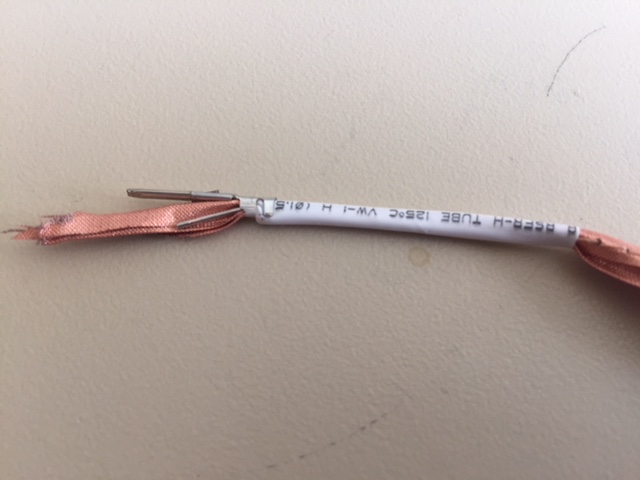 Put solid wire inside taffeta, and lay the taffeta inside the crimp connector.
---
Crimp and then trim excess taffeta and wire.
---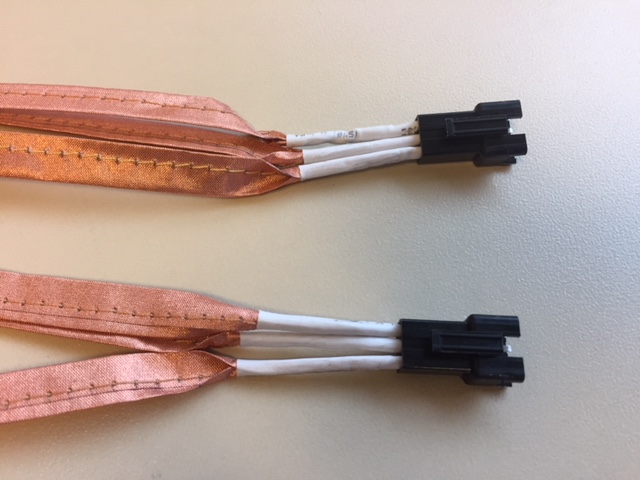 Heat shrink the tubing and insert crimped connector into plug. Insulate remainder of taffeta with fabric.