GRADUATE STUDENTS, POSTDOCTORAL FELLOWS, AND RESEARCHERS — SUPERVISED OR CO-SUPERVISED

Profiles of Some Current and Recently Graduated Students

Julia Lawrence, current Ph.D. student: Prior to coming to UBC, I completed my B.A (English and Cultural Studies, 2019) at McMaster University, my B.Ed (English & History with a Specialization in Outdoor and Experiential Education, 2020) at Queen's University, as well as a M.Ed (Specialization in Environmental and Sustainability Education, 2022) at Lakehead University. My experiences in education, as well as my own identity as an outdoor athlete sparked a deep
curiosity in the potential for outdoor sport to contribute to climate action. My  current research interests include outdoor athletes, athlete environmental activism, the athlete connection to nature, and sport subcultures. Specifically, I am interested in learning about the ways that outdoor athletes in non-motorized lifestyle sport develop ecological consciousness & literacy, learn about the environment, and engage in climate action/activism. In my spare time, I am an avid trail runner, mountain biker, climber, and more recently, surfer, and can most often be found exploring the Coast Mountains with my dog.
Jeanette Steinmann, current Ph.D student (and recent MA graduate in UBC KIN): Before coming to UBC, I completed a Bachelor's Degree in Kinesiology at the University of Calgary, where I also competed in long track speed skating. I took a year off between degrees to work as a bike mechanic.  Studying Kinesiology, skating in an Olympic sport, and working as a bike mechanic together sparked my deep curiosity about sport and leisure in various critical contexts. After talking with Brian, whose areas of research intersect with my own, I discover
ed that the Master of Arts Degree in Kinesiology at UBC would allow me to pursue this kind of sociocultural learning. I am intrigued by environmental, political, historical, and gender-based issues in sport and leisure, particularly in light of the bicycle.  My studies focus on the relationships between and among bicycle history and female empowerment, environmentalism and non-motorized transport, and socioeconomic status and bike commuting. I currently work as a research assistant on a project familiar to many of Brian's students, "Cycling Against Poverty? Researching a Sport for Development Movement". I can be contacted at jeanette.v.steinmann@gmail.com.

Jesse Couture,  recent Ph.D. graduate: Prior to coming to UBC, Jesse completed his BA (Social Sciences, 2013) and MA (Kinesiology, 2015) at the University of Lethbridge. His current research interests include running culture(s), communities of sport, and the role and influence of technology in sport. Specifically, he is interested in learning about the ways that individuals think about and come to understand themselves and their participation in physical activity in and through their concomitant membership in physical and digital sporting communities.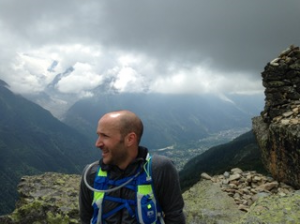 In addition to his dissertation work, Jesse is currently involved with a SSHRC-funded collaborative project (UBC, York University, & The University of Bath), entitled 'Cycling Against Poverty: Researching a Sport for Development Movement', which explores various facets of the global bicycle-focused development movement, including the role of the bicycle in social and economic development in disadvantaged communities.
In his spare time, Jesse is an avid trail runner who loves to spend time exploring the outdoors with his partner and their four-legged fur child.
Jesse can be reached via email at jesse.couture@ubc.ca or, alternatively, by dropping by for a coffee in the Auditorium Annex (156a).
Madison Ardizzi, recent MA graduate: I graduated from The University of Toronto in 2015 with a Bachelors of Kinesiology and was undecided about what exactly I wanted to do with the completion of this degree. I always knew that I wanted to enroll in more school and continue learning but was uncertain of whether to become a Naturopathic doctor, take a Masters of Public Health or Masters of Socio-cultural Kinesiology. I took a year off after my undergraduate degree to contemplate the big 'what's next' life decision and backpacked around New Zealand and South-East Asia. During this year off I also volunteered with 'Not Just Tourists', a non-governmental organization that collects the over surplus of medical supplies in Toronto, packs them in suitcases and ships them with travelers to donate to medical clinics who are experiencing difficulty obtaining
supplies. Throughout this volunteer experience I took a suitcase to Mexico, created a promotional video and watched the organization grow from 10 to 50+ members. I also learnt about my interest in international development, tourism and globalization. During this year I also spent many hours exploring the various Socio-cultural MA programs around Canada. It was during my Skype call with Dr. Brian Wilson that I learnt about UBC's program and about a SSHRC funded 'Bicycles for Development' grant, that I am now currently a research assistant for.
Throughout this year I have been working on constructing my Master's Thesis, which continues to develop and emerge. My research interests involve sport for development and peace, the environment, post/colonialism, gender, and inequalities embedded in the disparity of socioeconomic class. After reading (a lot) about these various topics over the past year, I have constructed my Thesis (working) title of "Bicycles for 'Sustainable' Development: An Ethnography of The Green Hub". My research will involve traveling to Uganda to explore a bicycle manufacturing centre—that has Bike4Work, Bike4Care and Bike4School initiatives, in addition to constructing bicycle ambulances and tricycles for people of all abilities—as a case study for the 'Bicycles for Development' movement. I will be working with a cultural informant to guide my postcolonial analysis of this cultural study. Through the methodological of ethnography, my research questions will emerge and develop in the field when I begin to notice themes around the triple bottom line (social, environmental, economic) of sustainability with a specific focus on race, gender and SES, in addition to being highly reflexive throughout my interactions. If you have any questions about the MA program, research more broadly speaking or specific to my interests/thesis, please do not hesitate to contact me at madison.ardizzi@ubc.ca.
Shawn Forde, recent Ph.D. graduate: I previously completed a Master's of Arts and a
Bachelor's of Human Kinetics from the School of Kinesiology at UBC, as well as Bachelor's in Education and a Certificate in International Development, also at UBC. Before beginning graduate studies, I worked as a physical education instructor in China and for a sports-based HIV/AIDS education initiative in Lesotho. I have conducted research in Canada, Brazil, and South Africa and I am primarily interested in the ways that various people and groups mobilize sport to achieve social change. Email: shawn.forde@alumni.ubc.ca
Devra Waldman, recent Ph.D. graduate: I'm a PhD candidate in the School of Kinesiology and a Liu Scholar at UBC. My research interests sit at the intersections of sport/leisure, politics of space, urban (re)development, and (post)colonialism. My dissertation focuses on the emergence, impacts and implications of gated, sport-focused, residential developments being built around suburbs of Delhi in India. In India, and especially in the areas around
Delhi, there is a growing phenomenon of international and domestic real estate developers using sport/leisure brands and identities to anchor large-scale urban development projects. For example, there are large scale gated-communities called 'Sports Cities' which have PGA regulation golf courses, cricket stadiums, NBA regulation (and branded) basketball courts, Olympic-sized swimming pools and stadiums, and 'world class' facilities in badminton, squash, tennis, and soccer. Some of these spaces have private hospitals and schools within the gates as well. My study is centred around questions regarding how space and is produced — and contested– by public and private actors, how the communities are experienced by those living/working around the boundaries, how the politics of exclusion/inclusion relate to shifting relationships between citizens and the state, and how the development of space is connected to broader financial capital and legacies of colonialism. Prior to starting my PhD, I completed her MA in the School of Kinesiology at UBC. My MA focused on how and why decisions are made at the highest levels of sport organizations to support and engage in international development work — and the potential implications of these decisions. I also hold a B.Ed from the University of Toronto.
Liv Yoon, recent Ph.D. graduate:  My research interests lie in the areas of: environmental sociology, politics, and communication; critical ecology; ecological democracy; media; power and 'post-politics'; and socio-cultural-political dimensions of sport mega-events. Through my PhD dissertation entitled 'Communicating Environmental Realities and Possibilities: The Contested Development of Mount Gariwang for the 2018 PyeongChang Winter Olympic Games', I take a critical approach to understanding how environmental controversies surrounding the Olympic Games are communicated, interpreted and engaged with by different groups, and their implications. Through my research, I aim to think about the role of communication in asking questions of power and collective responsibility, and in envisioning alternative democratic political and ecological futures.

Projects I have been involved with include: Fostering 'Sport-for-Peace Journalism' and a Role for Sociologists of Sport (PI: Dr. Brian Wilson); 'Learning from the Local: Examining a Sport and Physical Activity Inclusion Initiative for Immigrant Women' (PI: Dr. Wendy Frisby); and Corporate Environmentalism and the Canadian Golf Industry (PI: Dr. Brian Wilson).
Prior to my PhD, I completed my Bachelor's of Physical and Health Education at Queen's University; a certificate in International Development Studies through UBC; and an MA in socio-cultural kinesiology at UBC with a focus on critical media studies and the Olympic Games.  Contact: yoon.liv@gmail.com | LinkedIn: www.linkedin.com/in/livyoon/
Postdoctoral Fellows
Mitchell McSweeney, 2022 (on 'Bicycles for Development' and 'Golf Environmental Utopias SSHRC Insight Grants)
Nicolien van Luijk, 2016 (on 'Sport Journalism for Peace' SSHRC Insight grant)
Gavin Weedon, 2016 (on 'Sport Journalism for Peace' SSHRC Insight grant)
Lyndsay Hayhurst, 2014-2015 (Banting-SSHRC postdoctoral fellow — co-supervised with Dr. Lisa Sundstrom, Political Science, UBC)
Brad Millington, 2011 (on 'The Greening of Golf' SSHRC
Standard Research grant)
Ph.D. Graduates
Jesse Couture, 2021. Dissertation  Title: Running together, even when we're apart : seeking community, being 'connected', and consuming together'. 
Shawn Forde, 2019. Dissertation Title: Football and Forlorn Hope: An Ethno-graphic Exploration of the Sporting Utopias Presented by FIFA and a South African Local Football Association.
Devra Waldman, 2019. Dissertation Title: Manufactured magnificence in the 'Millennial City': The (post)colonial politics of a sport-focused gated community development in Gurgaon, India'
Liv Yoon, 2019. Dissertation Title: Mount Gariwang: An Olympic Casualty
Gavin Weedon, 2016 (co-supervisor with Dr. Samantha King, Queen's University). Dissertation title: The  Will  to  Overcome: Experiments in Mud  Running Modernism and More than Human Kinetics
Nicolien van Luijk, 2016 (co-supervisor with Dr. Rob VanWynsberghe, UBC). Dissertation Title: (Post)Political Power and International Sport: Examining the International Olympic Committee's Journey To Permanent Observer Status at the United Nations
Brad Millington, 2011. Dissertation Title: Amusing Ourselves to Life: New Media and the Politics of Interactivity
Shannon Jette, 2009 (co-supervisor with Dr. Patricia Vertinsky, UBC). Dissertation Title: Governing Risk, Exercising Caution: Western Medical Knowledge, Physical Activity and Pregnancy
MA Graduates
Jeanette Steinmann, 2020. Thesis Title: "Re(Cycling) through poverty: A study of homelessness and bicycling in Vancouver, Canada" 

Madison Ardizzi, 2018. Thesis Title: Bicycles for development in Uganda : A study of perceptions, organizations and globalization
Shawna Lawson, 2016. Thesis Title: A Blueprint for Change?:  Exploring How the London Organizing Committee of the Olympic Games (LOCOG) Framed Olympic 'Sustainability Partner' BP 
Devra Waldman, 2014. Thesis Title: Behind the Scenes of Sport for Development : Perspectives of Executives of a Multinational Sport Organization
Liv Yoon, 2013. Thesis Title: 'Nice Korea, Naughty Korea' : Media Framings of North Korea and the inter-Korean Relationship in the London 2012 Olympic Games
Dominique Falls, 2009. Thesis Title: Canadian Student-athletes on the Move: Narratives of Transition Through Time and Space
Brad Millington, 2006. Thesis Title: Learning Masculinities : Youth, the Media, and Physical Education
Meredith Griffin, 2005. Thesis Title: "A Sisterhood of Those Who Bear the Mark of Pain" : Female Competitive Soccer Players Talk About Risk, Pain and Injury
Shannon Jette, 2004. Thesis title: Female Youths' Perceptions of Smoking in Popular Film
I have also had the great fortunate of being a thesis or dissertation committee member for an additional 40 students over my time at UBC.