Angela Ho is a third-year student double majoring in Geography and Sociology. She is passionate about social justice and community development, and enjoys working with local neighbourhood houses to provide services for low income and immigrant families. Angela is enthusiastic about facilitating skill development amongst youth, and is interested in using digital media as a tool for learning and engagement. Angela is very excited to be collaborating with School District 27, and looks forward to learning from the Williams Lake community.
Cheng Yee Seah is a third-year student from Malaysia, majoring in Human Geography with a minor in International Relations. Cheng Yee has a strong passion and interest in literacy development and how education, whether in a formal setting or through "alternative" approaches, can empower a community to develop and grow stronger. While spending three months in Uganda, she was able to gain introductory experience to research and learn more about community-based development projects. This experience also gave her the opportunity to think about her two passions, education and human geography, and how these two have a powerful relationship that should be further explored. It is through some of these experiences where she fostered a genuine interest in working with School District 27. She is thrilled to be working with a local community partner and learning more about the challenges and successes being faced in Williams Lake.
Therise Lee is a third-year Human Geography and Creative Writing student with a plan to pursue her Bachelor of Education to become a high school Geography teacher. Therise has always been passionate for social and environmental justice issues in the local and global community, such as affordable housing in BC, and equal and universal access to education for all children and youth. Therise is super thrilled to work collaboratively with SD27 and the people of the Williams Lake to foster a project that has a positive and lasting impact on their community.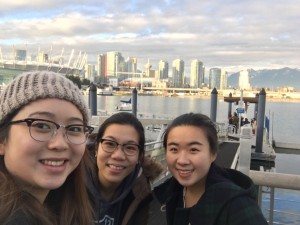 Meet the team!