Thank you to all of the members that came to the last general meeting of the Fall 2019 semester! The discussion topic of the night was the sustainability of public transport and transportation infrastructure, presented by Danie and Kira.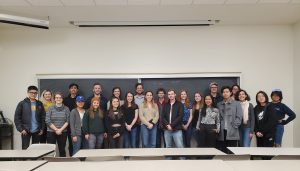 ESW General Meeting November 21, 2019
Projects will be continuing over the break at the project leader's discretion, check Slack for details. We will be picking back up with the general meetings in January, check on Slack and Facebook for the meeting time and place.
Thanks for a great semester everyone!
Exec Team, ESW UBC Chapter