Another summer is drawing to a close and another school year starting, meaning that a few of us have wrapped up some successful field seasons!  I spent a good chunk of my summer travelling across BC and the Yukon collecting lodgepole pine needles for DNA samples in my project looking at the genetic basis of local adaptation to climate, a ground-truth of the main AdapTree project. I've returned with  2,585 trees sampled from 122 different provenances grown across 16 different test sites I visited, as set up by the BC Ministry of Forests in the Illingworth provenance trial as well as a smaller provenance trial set up in the Yukon Territory.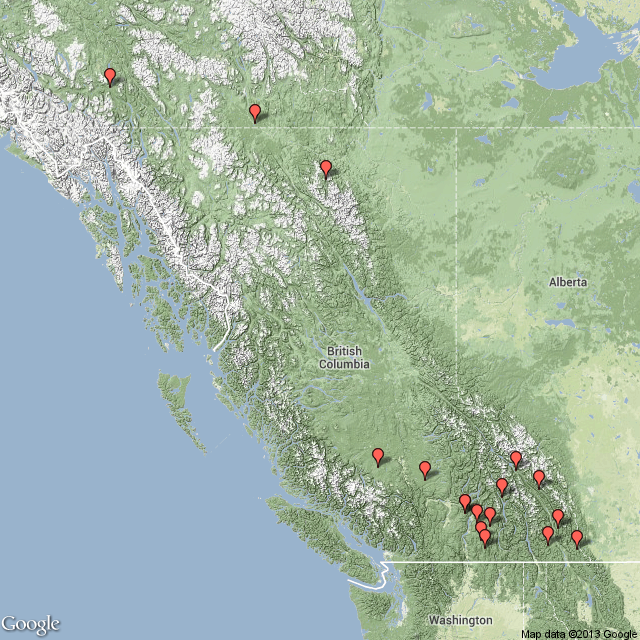 I just want to share a few photos and fun stories to give a feel of what my field season was like, but first I have to acknowledge a lot of very great people. I had a lot of help along the way, and these are the people to whom I owe many thanks!  First off, Sally, Ian, and Kristin, head of and in the Aitken lab, for all the help given in terms of advice for the field, getting gear together, and letting me borrow gear, supplies, and a great 4WD field truck. Second, to Nick Ukrainetz and Vicky Berger with the BC Ministry of Forests for their immense amount of help providing me detailed information on all of the provenance trial sites I visited, teaching me good safety practices for driving on logging roads, and providing me with a VHF transceiver. Third, a huge nod to my advisor Mike Whitlock for all of his support in making these collecting trips possible and imparting knowledge over the phone of what to do when we were being swarmed and chased for >20km by what we thought were angry bees in the woods. Fourth, to Anne Berland, graduate student at the University of Victoria for joining us in the field, not only being great company, but also an excellent navigator to finding our sites and to letting me borrow a second  pruning pole from their lab. As well as to Stilianos Louca, UBC grad student, who without having been in a car accident in the Yukon (no one hurt) I would not have been able to visit test sites in the Yukon for sampling and received his help in exchange for helping on the long drive back to Vancouver. And lastly and also most greatly to my two amazing field assistants for my main sampling trip: Evan Cronmiller and Warren Neuvonen, UBC undergraduates, who endured hot days, cold nights, hard ground, tall trees, biting insects, scratching branches, swarming flies, long drives, slingshot fatigue, and in the face of it all remained happy, friendly, energetic, hard-working, and continued to keep me laughing and smiling on our whole trip.  I really could not have done it without all of these people and have the good fortune of being able to now spend my fall semester extracting DNA from all of my samples.
So, on to the fun stuff.  What is it like to sample lodgepole pine for 3 weeks in the woods?
First off, you see lots of trees, and lots of logging roads.
 You drive around a lot, and often it is hard to find a site (the sites were established in 1974, so just under 40 years old!), but sometimes it is actually quite easy!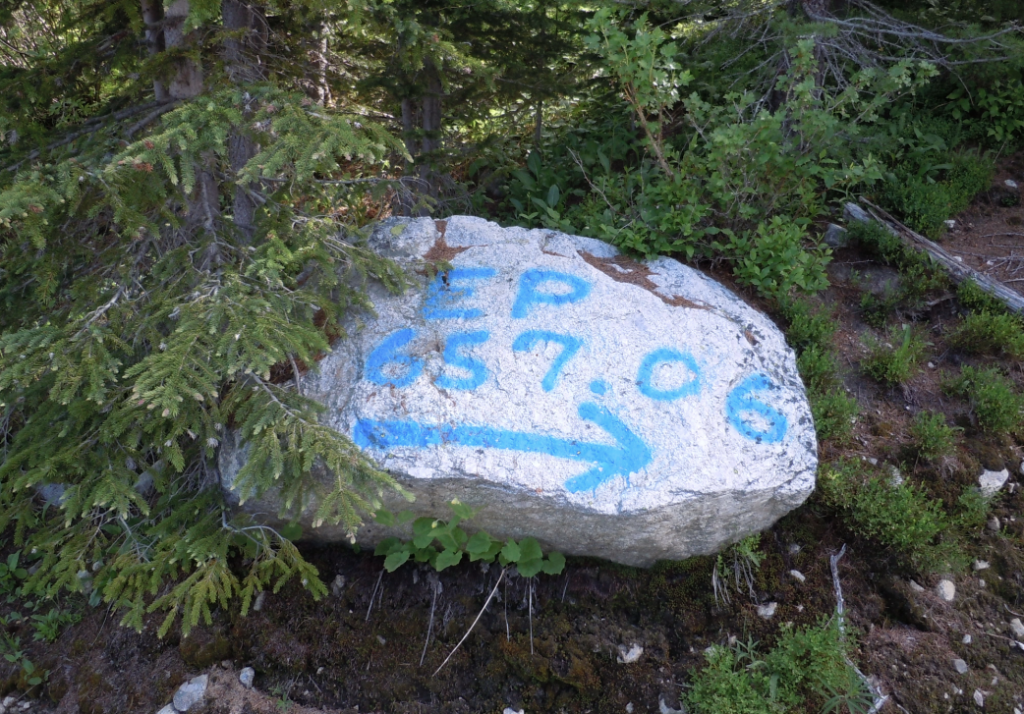 And you encounter many logging trucks along the way.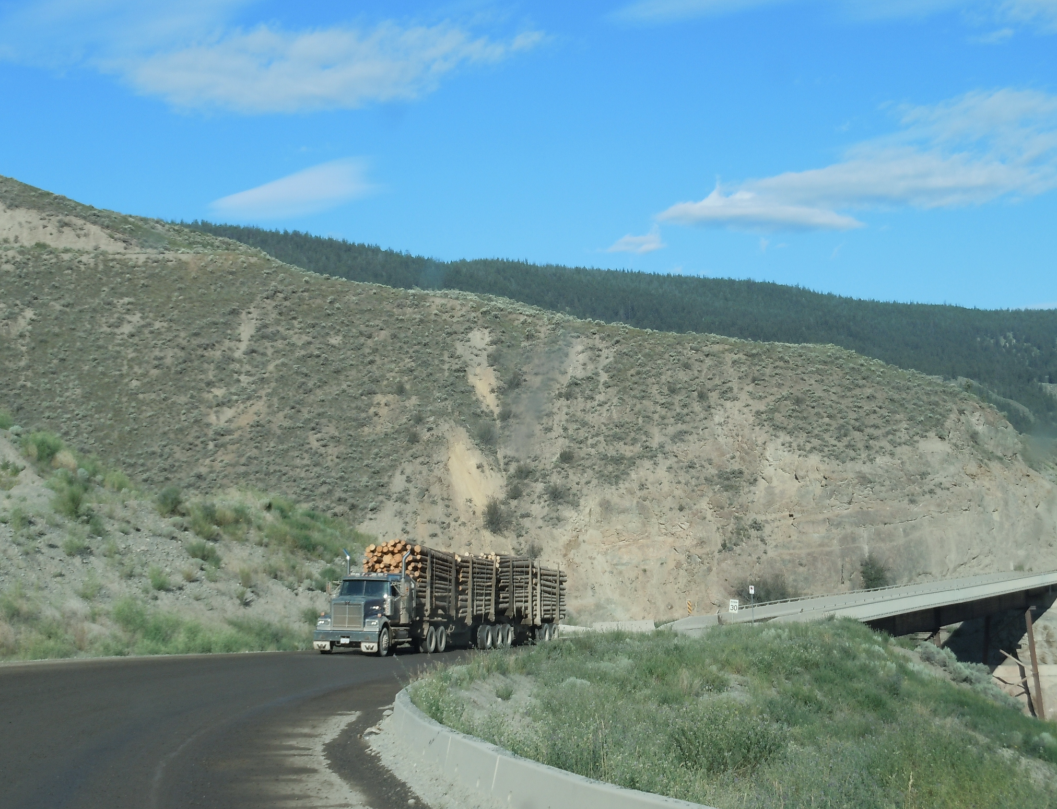 The loggers would often talk to us on the radio, curious about what we were doing in our truck way out in the middle of nowhere.
The trees can be very tall, or they may be very short.  We clearly could see effects of local adaptation going on in the field.
We used slingshots to sample the unreachable branches on the tallest trees. By the end of the trip, it was no problem to shoot a tree and get a branch to fall in one shot. The slingshots got so much use that we had to buy replacement straps halfway through the trip. But we sometimes resorted to extreme measures to sample when trees were too sparse for the slingshot.
These included throwing the pole to reach a just-out-of-reach branch or climbing a tree.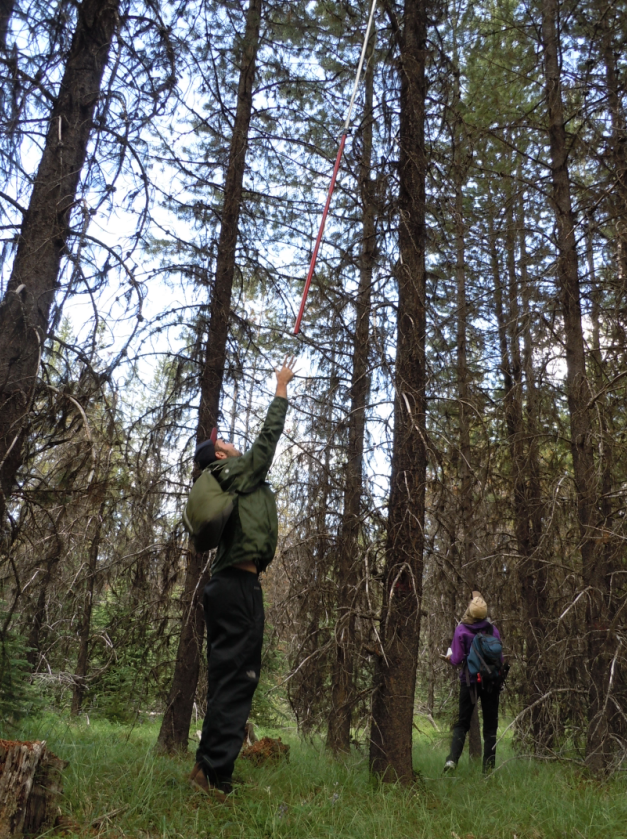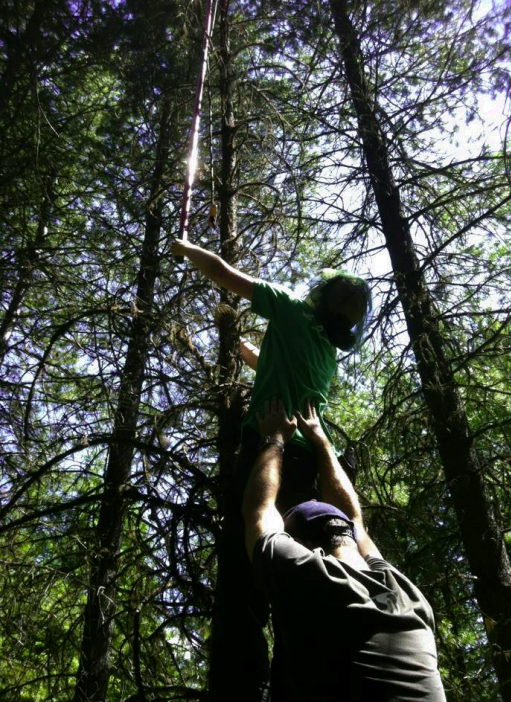 We had a lot of really, really buggy days where the incessant buzz in your ears almost makes you go mad.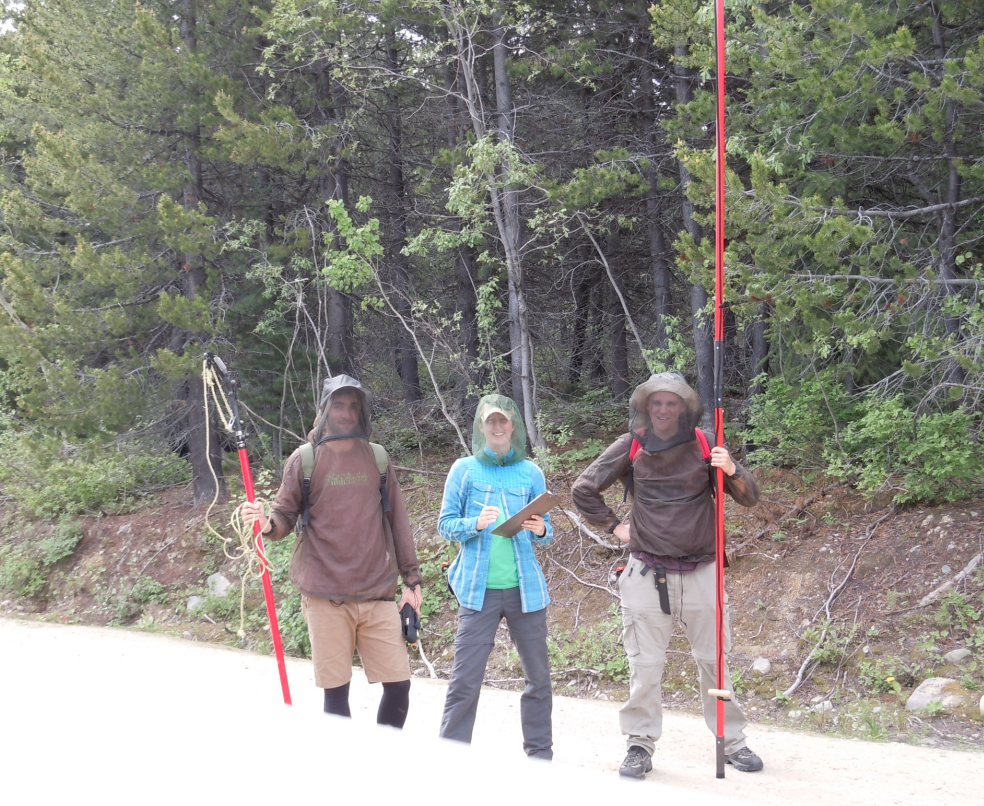 But you manage to find your peaceful and pretty moments.

And enjoy some amazing campsites, like this one on the Bluewater River in the Canadian Rockies.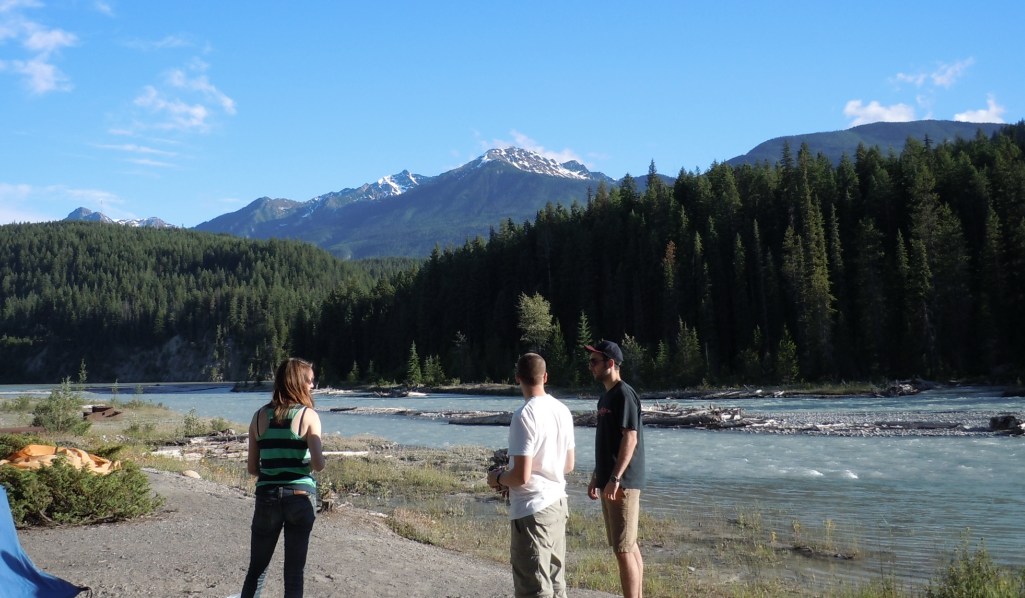 We often got covered in pollen, walking out of the woods with yellow boots and pants.

And I spent a lot of time each evening filling my samples with silica gel to dry them out for the long trip back to the lab.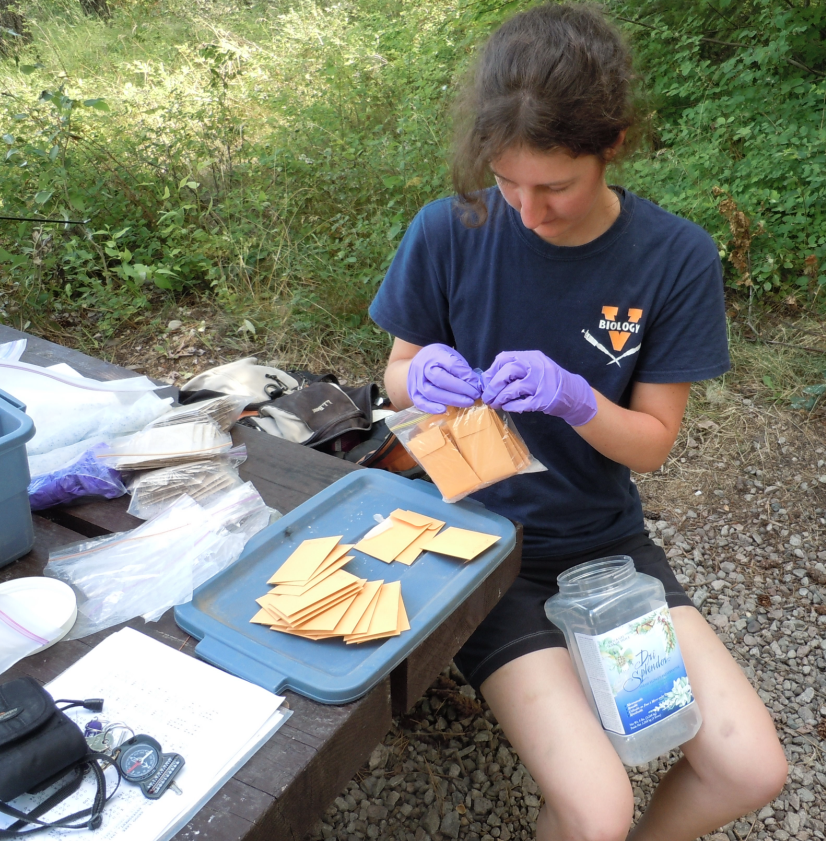 And in the end, I even was able to see the Yukon and sample there!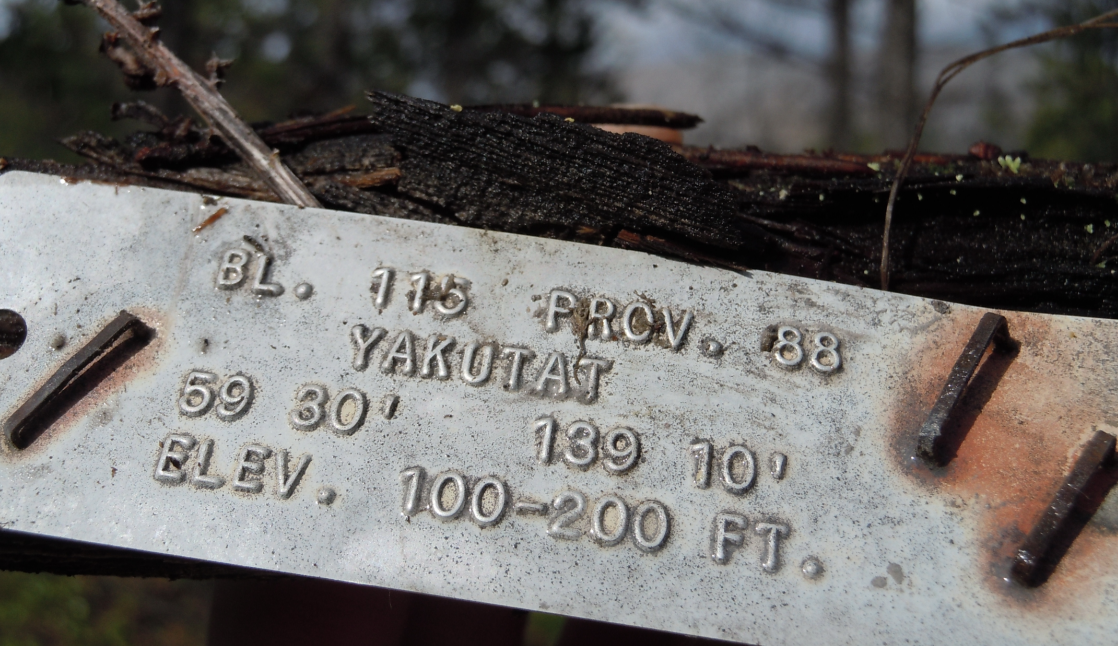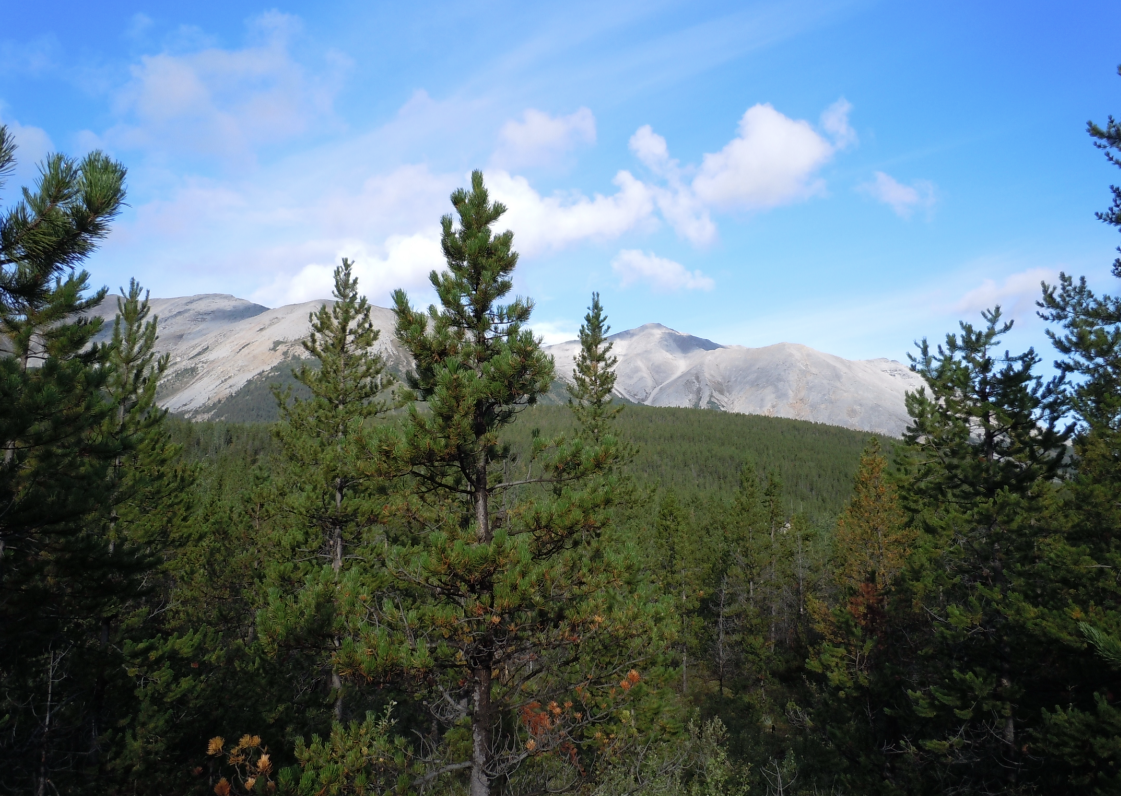 So thanks again to everyone for all of the help and making this a productive and memorable summer. Stay tuned in the future for the results of my project!