To go with your a.m. selection: Introducing the matrix of all matrixes, The Hipster-Hack Matrix.  Literal eons in the making, we're not even kidding, this may just be the next BCG matrix (don't know what that is? #sauderfail). So hold on to your down-belows, take a deep breath and let's dive in.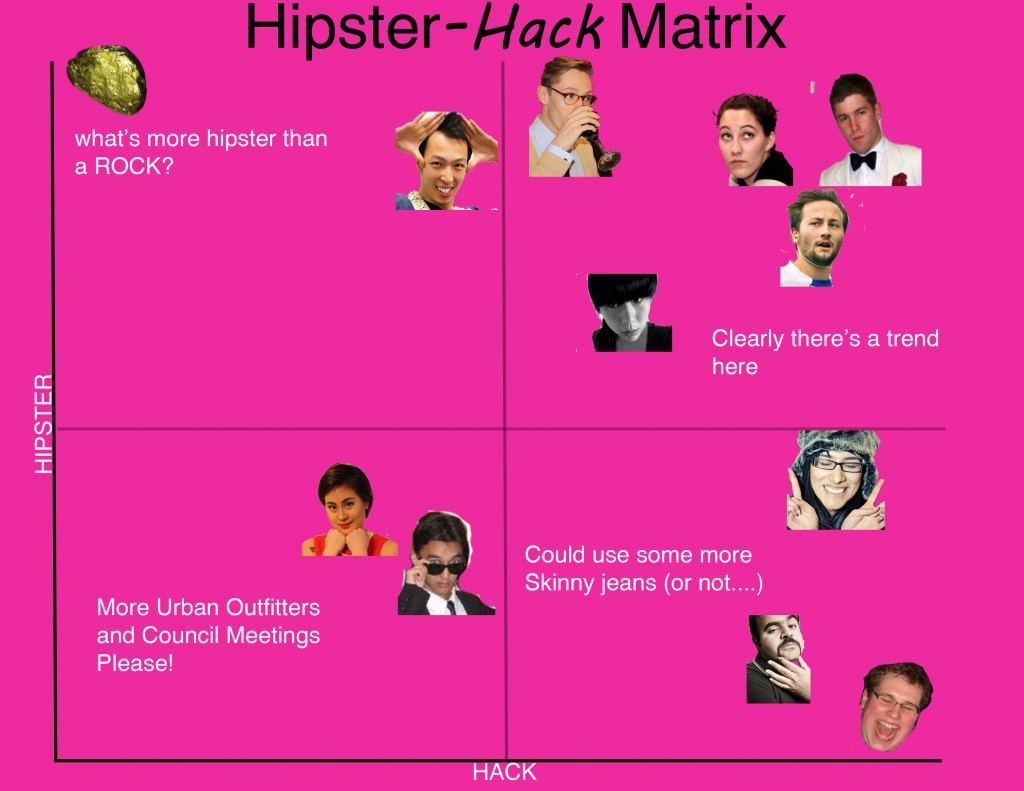 The matrix is divided into four quadrants based on the candidates' relative hipster and hack tendencies. But old person, you say, what's a hack? Basically, student politics is a giant, often quirky, sometimes weird and always insular clique. The more you are involved in student government, the more you're a hack—and that can be good or bad.
So, are you involved (good) or have you totally lost sight of the average student experience (bad)? To help you determine which candidate best meets your hip-hack needs, we've gone ahead and positioned everyone on the scale for your viewing (and voting!) pleasure.
This post brought to you by The Confidential Team—mostly Ekat. As always, all statistics on this blog are made up. We're sorry; we know some of you are engineers.