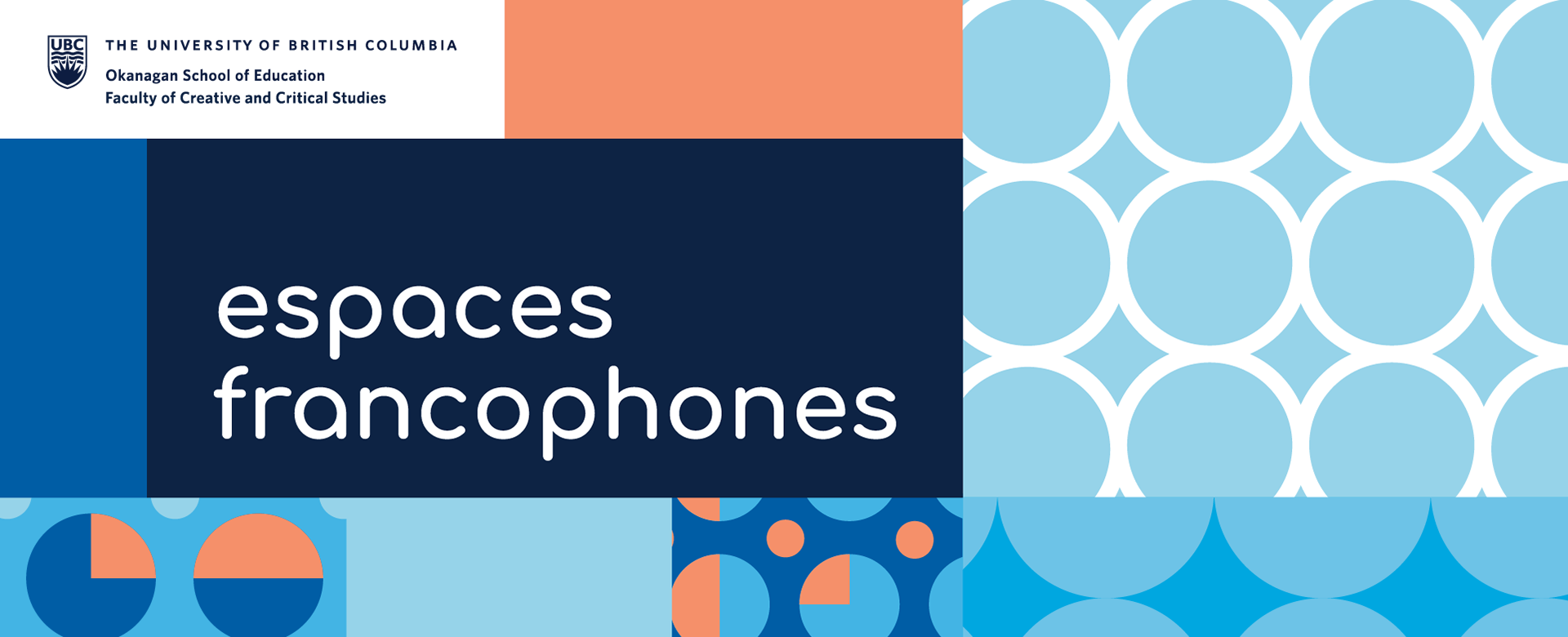 Espaces francophones, une initiative conjointe entre Okanagan School of Education et Faculty of Creative and Critical Studies, a pour mission de créer un sentiment de communauté parmi les francophones (de langue première ou autre) de UBCO.
Pour recevoir plus d'info sur Espaces francophones et ses activités, complétez ce formulaire.
Contact : espaces.francophones@ubc.ca


Suivez-nous! : @espaces.francophones
Espaces francophones is a joint initiative between the Okanagan School of Education (OSE) and the Faculty of Creative and Critical Studies (FCCS) and aims to create a sense of community amongst UBCO's French speakers.
To receive more information on Espaces francophones and its events, fill in this form.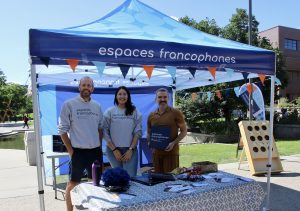 Description: Équipe d'Espaces francophones Team 2022-2023; Carl Ruest, Aradhita Arora, Francis Langevin, kiosque de lancement, septembre 2022.
Contact : espaces.francophones@ubc.ca


Suivez-nous! : @espaces.francophones