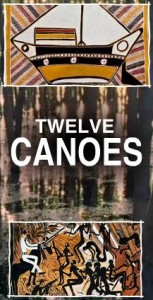 I found this site that is to educate people about the Yolngu people of Ramingining in Australia's Northern Territory.  The website is a great use of technology and educating others.  They have provided a study guide for teachers and students.  It is quite interactive and divides up the culture so that you can explore the art, music, the people, etc.  It shows what is important to the people in a very easy to follow way.
October 11, 2010 No Comments
I came across the "Using First Nations Traditional Literature in the Classroom" site.   It is created by the Saskatoon Public Schools Online Resources Centre.  It provides educational resources to teachers.  There are outlined activities for oral tradition, examining folklore, and story-telling.  These are all important aspects to First Nations culture.  This site helps to keep those alive for students and teaches them about those traditions.  This can be useful to help educators incorporate tradition and culture into the classroom.
September 19, 2010 No Comments