The BIG the BOLD the BRUTAL was inspired by a field trip to Geert Maas's Sculpture Garden in early September. Geert and his wife Elly welcomed us for a tour of their studio where we learned about their creative careers and artistic processes. We spent the afternoon outdoors sketching his large-scaled bronze sculptures as we embarked on the term's research topic of Brutalism.
Brutalism is an artistic movement that materialized after the Second World War in Europe. We can recognize the aesthetic (or design philosophy) of the era through the use of raw building materials that aided in the reconstruction of cities affected by heavy bombing.
The Sculpture 235 class has installed their artworks in the FINA Gallery for you to experience. The sculptures are made from clay, where each student sculpted their own brutalist inspired artwork in relation to their personal research. The plinths were built to reference the strength and austerity of the movement and are installed to create an interior garden-like space in the gallery.
A BIG THANK YOU to Kaila, Connor and Sam for the technical support. Congratulations to the students!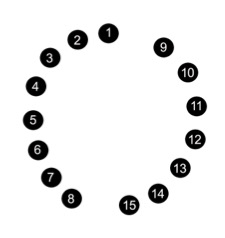 1. Taylor Garvey
2. Mariah Miguel-Juan
3. Ains Reid
4. Rain Doody
5. Megan Furlot
6. Eva Wang
7. Ethan Life
8. Kelly Choy
9. Stevie Poling
10. Madi May
11. Amelia Vegt
12. Austyn Bourget-White
13. Bernice Yam
14. Maya Taki
15. Talia Gagnon