Remember the Friendly Giant? Never heard of him? Well he was voted Canada's most loved TV show last year in a CBC poll (you can find it on Youtube). He always started the show with "look up, way up" because he was a giant and very tall. To write this blog, I had to look back, way back.
I did my undergraduate degree at Memorial University of Newfoundland (MUN), about as remote as you can get from Ottawa where I went to High School. I probably took just about every type of course in my first couple of years before settling on Geology as a major. Sadly, that did not go well. It didn't go well because my little brother became very ill and died. Before he died, during the period that he was sick and in and out of hospital, I tried running long distances, then reading books by myself in my freezing cold bed-sit, then partying. It all worked to distract me – so much that I failed all of my courses in the Spring semester of 1979.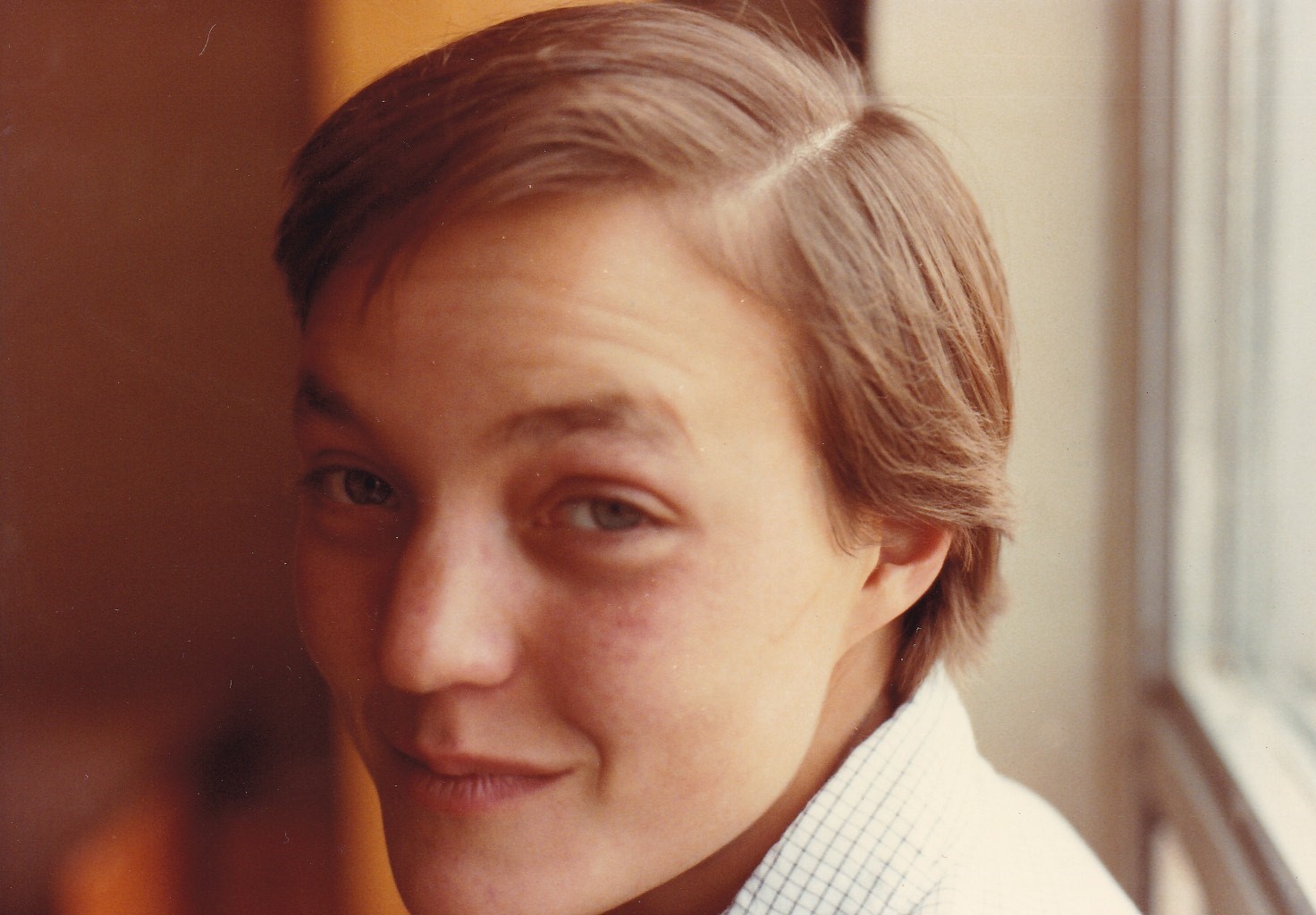 Me around the time of my expulsion (1979)
Failing all of your courses resulted back then (and possibly today) in what was called the Dean's vacation: a two year forced expulsion. They weren't very happy years but by the time I returned to MUN as a 21 year, I knew I wanted to become a geographer, especially a GIS type of geographer.
I was self-supporting after my spectacular failure at my first university attempt and that really sharpened my focus. I ended up doing quite well. I won a few minor scholarships, was given a Teaching Assistantship as an undergraduate and started to think "hey maybe I can go all the way with this academic gig". Beginner's confidence.
I applied to three schools (Glasgow, Ottawa and Simon Fraser University), was accepted at all with funding. I decided to go to Simon Fraser University (SFU)  because of Tom Poiker. I greatly admired Tom for his invention of Triangulated Irregular Networks (TIN) and the west sounded so cool.
I was a runner in Newfoundland and used to run all over St. John's (which was unique then). One day, I was running home from the university and it started to hail (not unusual) so I put out my thumb to hitchhike. An elderly woman picked me up in a great big Cadillac filled with bibles. I asked the obvious question: why did you pick me up? "I seen you running all over this town" she said. See, in St. John's and at MUN, I was a weirdo but a known weirdo. At SFU and living in Vancouver, I was just as uncool but all alone working on deciphering algorithms associated with the Cruise Missile.
To compound my general discomfort with my research job, I fell in with some grassroots, politicized radicals who derided my career choice and immediate employment. Long story, short. I dropped out of my first stab at a graduate education. For a brief period, I was unemployed but finally found work training as a typesetter in a graphic design studio – where I stayed for eight years.
Stuff happened in between my second ignominious fall from academic grace and my reentry into the halls of academe. I trained for triathlons, learned to do graphic design using computers, troubleshooted networking glitches, and read books.
Seven years later, I was ready to study again but this time I wanted to focus on historical geography, specifically the injustices committed against First Nations peoples of Canada. Trouble was, I had an undergraduate science degree and had never taken a History course. So I shlepped out to UBC several times a week for a year to take courses while working full time and swimming competitively. I was so tired that year but knew that I really only had one more chance.
I was saved by Cole Harris who is now a Professor Emeritus at UBC. He is also a foremost expert on First Nations/colonial relations in Canada, an inspiring teacher and the person who took a chance on me way back in 1994. I am pretty sure that I was among the last chosen for admission into the MA program at UBC that year. I know this now because I got my notification so late in April. Truth is that I was very very lucky because Cole turned my life around.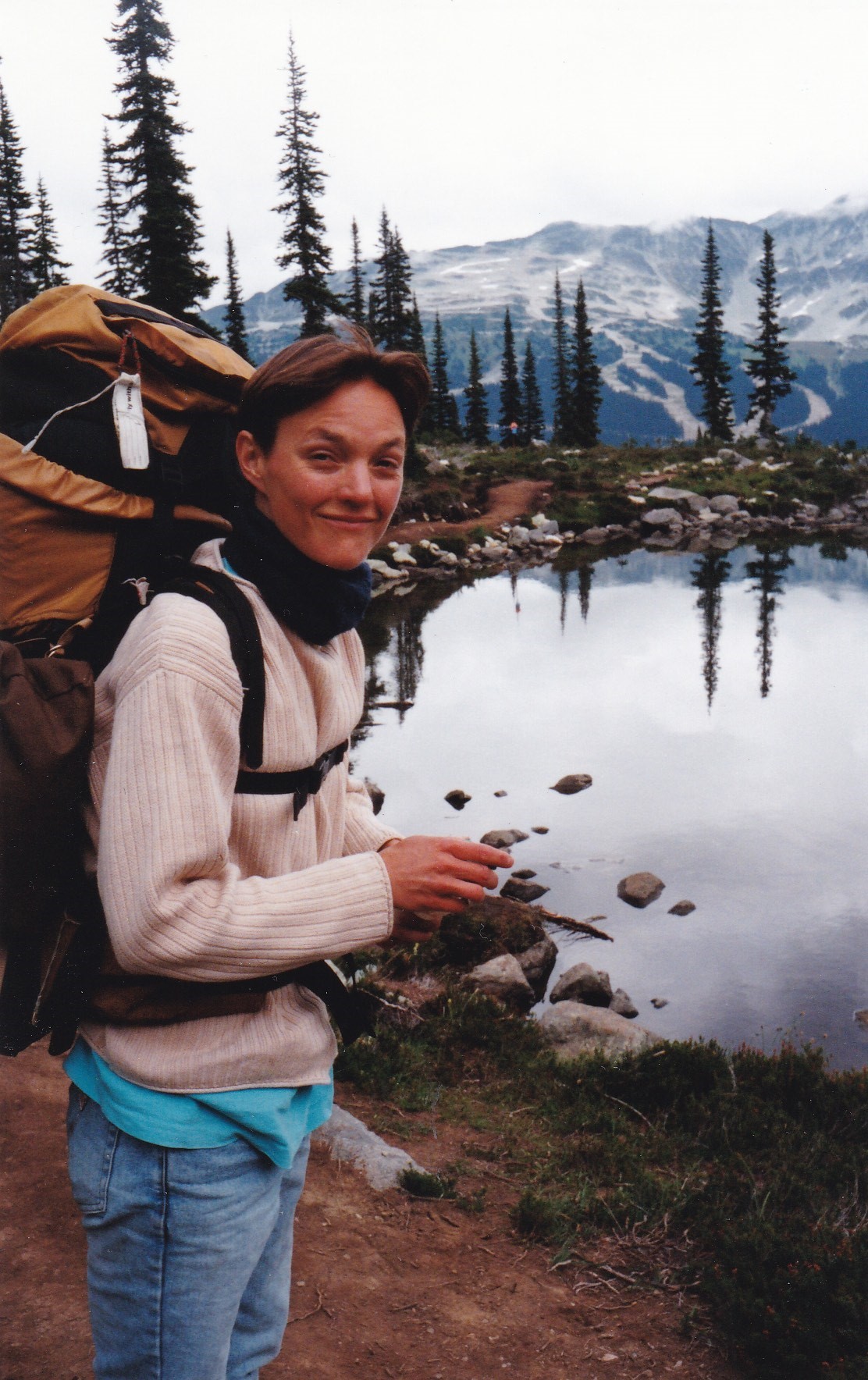 Camping just days before starting my MA in fall 1994.
There were super hard moments during my Masters – like when Cole returned my whole thesis to me after reading only one chapter and said "take this away and rewrite the whole thing". Adding that I needed to write more like Hemingway or Orwell. Which was true. But, the truth is that research and writing is so so much more fulfilling than working from 8 to 5 pm everyday. I had seen the factory gates.
Sadly, by the end of my degree, I was missing GIS and technology. I loved historical geography but it wasn't at the cutting edge of social change – as I saw it then. I left Cole's supervision and started my Phd with Gerry Pratt (with Brian Klinkenberg as my GIS mentor). By this time, I was deep into science and technology studies and how they intersected with GIScience's reception in the discipline of Geography.
I finished my Phd in the spring of 2000. There were no hiccups in this graduate journey, just a straight shot from 1994 to 2000. Academia has its own unique challenges, difficult personalities and disappointments but, this time, I was certain that it was the only viable course for me.
The irony that I took I a job of Assistant Professor at SFU in the summer of 2000 will not be lost on you, reader. I am still at SFU teaching GIScience, editing The Canadian Geographer, and working on many (too many) research projects with my graduate students.

As an Assistant Professor in my office in 2002.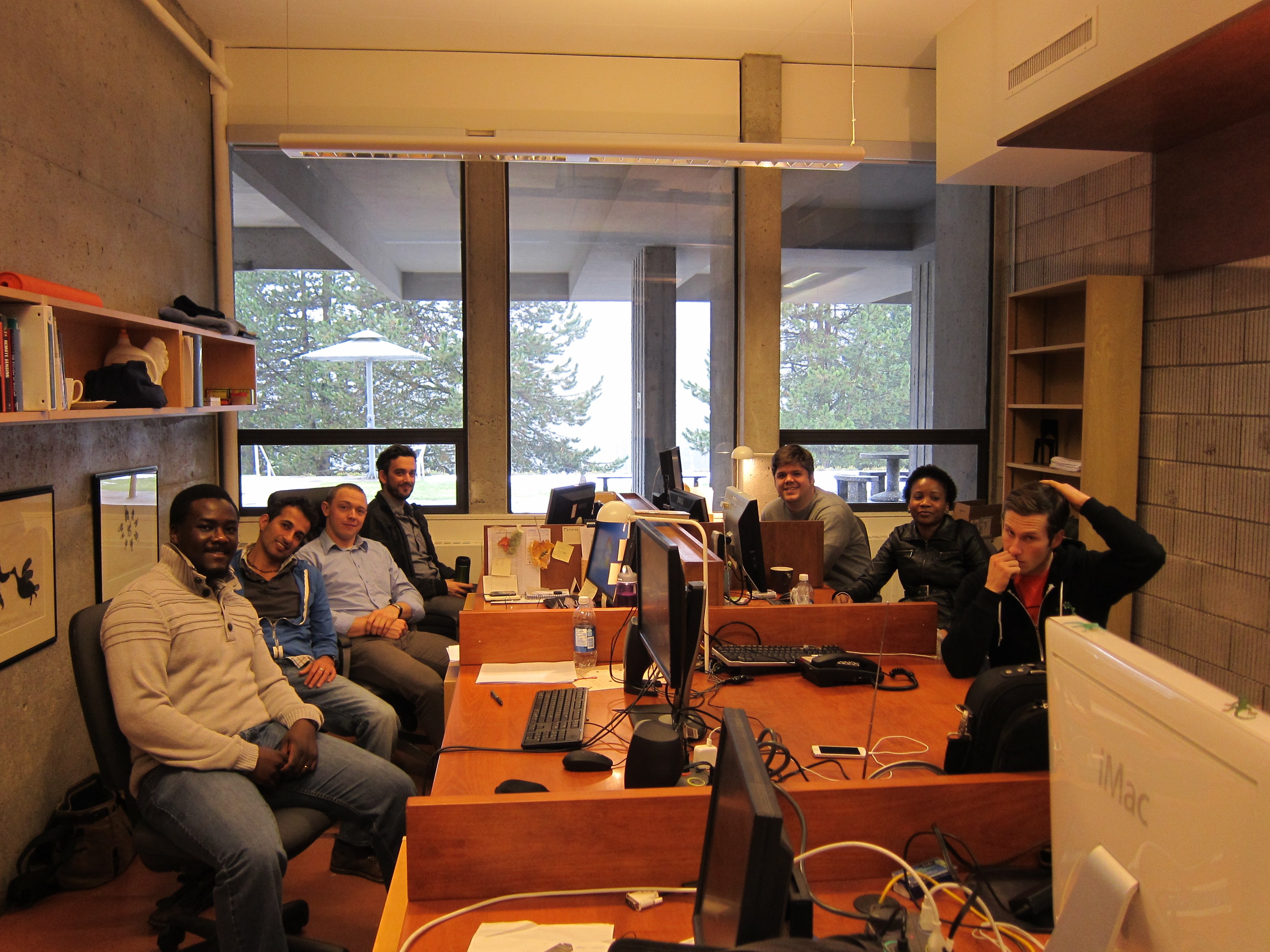 My Grad students in my lab at SFU in 2013
So to all of you who think you can't recover from whatever it is you did to goof up your future, you can. And I am living proof.