The 2015 GEOTRACES cruise is a scientific expedition aboard the Canadian icebreaker the CCGS Amundsen, sailing from the port of Quebec City through the Canadian Arctic Archipelago from July to September 2015. As part of the international GEOTRACES program, it aims to map the cycling of trace elements in the Canadian Arctic in order to better understand their distribution and their effect on the functioning of the ocean as a whole. Expedition scientists from 14 institution aboard the Amundsen also do research in multiple other areas of ocean science, such as phytoplankton, climate-active gasses, ocean acidification, and climate change. The chief scientists of the expedition are Dr. Philippe Tortell and Dr. Roger Francois, both from the University of British Columbia.
About Dr. Tortell
Dr. Philippe Tortell is an Associate Professor at the University of British Columbia and one of the chief scientists of the expedition. He is a sea-going oceanographer with a broad interest in marine biogeochemical cycles. His research focuses on climate-active trace gasses, primary productivity, and polar marine ecosystems. He has recently been appointed a Peter Wall Scholar for the year 2015-2016.
About Me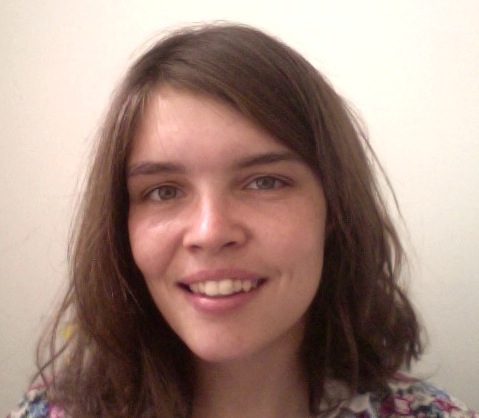 My name is Tereza Jarníková, and I am a graduate student in Dr. Tortell's research group. I work on the cycling and distribution of climate-active sulphur compounds. I come from the very landlocked country of Czech Republic and have very little experience with the ocean (though we have some very nice lakes there). This summer, I will be attempting to write about our experiences aboard the Amundsen, as well as fielding questions to the expedition scientists (ask one here!). I also have a seldom-updated personal website here.
About the header photo
The header photo was taken by NASA, and is of sea ice in the M'Clure Strait in 2010. Peruse here for breathtaking photographs!