We emailed our student participants in April 2020 about the impact of COVID-19 on their lives and here is some of what they had to say: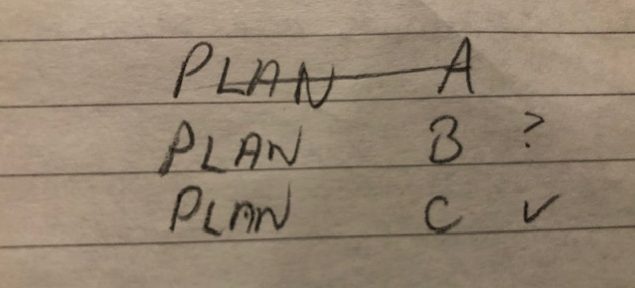 "I am grateful to have employment during this time, but I had to take a short leave of absence in March as I was not feeling safe at work. … Due to the lack of opportunities outside of studying, I have decided to take more summer classes than usual."
"Due to the high volume of orders [at my part time job] at this time, even more people are working at once, the hours we are open for daily have been extended, and people are not maintaining a safe distance from one another. … I don't feel safe going to work so I am trying to ask them to not give me any shifts during this time."
"[F]ortunately my job itself hasn't changed much. Everything I do is on a computer, so I just work from home now…my biggest struggle is trying to stay focused at home."

"I originally had a job lined up [but my employer] had to rescind their job offers, and I will likely be unemployed this summer for the first time in 5 years."
"Currently I am laid off from both my part-time jobs … My only source of income as of right now is the CERB."

"As soon as I received email confirmation that I would receive a refund from UBC student housing, I packed up my dorm and asked my mom to come pick me up. I'm working from [parents' home]."
"[The manager at my summer job] said that the business has been incredibly lucky, as [my labour job] conforms quite well to social distancing standards and everything else can be done online. In fact, business has potential to do even better with people being at home not spending money on summer vacations due to travel restrictions."
"I'm getting less than half the hours I'm used to getting. … If the pandemic stuff calms down then I'll probably try to find some kind of secondary work just to get additional income. … I was going to take a summer term, and honestly, I like online classes more than I like in-person classes."
"I don't want to study online for the summer; I feel as if I'm not learning and enjoying school as much I would have. … I'm thinking of learning about the stock market and trying to make some money that way for myself."
"I quit [my campus job] for the summer so I could go to [Study Abroad]. That has since been cancelled, leaving me with no summer job and no study program."
"I have left Vancouver to go to [home province], in order to be with my family. … In all honesty, I do not think I will be able to find a job for the summer. This has prompted me to take summer courses at UBC."
"I am back home in [home country]. I was planning on doing a co-op during the summer [in Vancouver] but there's a hiring freeze now so that won't be possible."
"I was at [US university] until [late March] when UBC cancelled my exchange program and recalled me back to Canada … [Me and other employees at my old campus job] are still waiting to hear who will be brought back to work, if anyone, so I am unsure how I'll be able to sustain myself this summer."
These quotes reflect the challenges many students are facing. Please add your voice by leaving a comment.