This page shares findings from different phases of our mixed-methods study.
Report
This report presents findings from two online surveys of undergraduate students at UBC about their term-time work in 2018 and 2019. This was the first phase of the Hard Working Student study. We found that more than half (55%) of the respondents worked during the first semester of 2018, and a slightly greater proportion (57%) worked during the first semester of 2019. Students worked an average of 14.3 hours per week in 2018 and 16 hours in 2019.
For more details about students and their work, check out the report.
Taylor, A., Raykov, M. & Sweet, R. (2020, January). Hard Working Students: Report of 2018 and 2019 Survey Findings. Access on cIRcle:  http://hdl.handle.net/2429/73374
---
Conference Papers and Presentations
Researching Work and Learning Conference, Giessen, Germany, July 24, 2019
Download the Conference Presentation
---
American Educational Research Association Conference, Toronto, April 2019
Taylor, A. & Raykov, M. (2019, April 7). Hard working students: Results from a survey of undergraduates. Meeting of the American Educational Research Association, Toronto, Ontario.
---
Book Chapters
Taylor, A. & Raykov, M. (2020). Towards critical and dialogical mixed methods research: Reflections on our journey. In F. Finnegan & B. Grummell (Eds.), Doing critical and creative research in adult education. Rotterdam: Sense Publishing. Open access: https://brill.com/view/book/edcoll/9789004420755/BP000015.xml
---
Blogs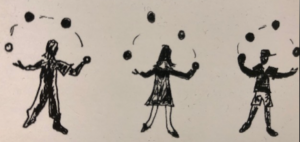 Taylor, A. (2020, May 6).  Part 4: Working students. Blog post
"In this post, I turn to our current research on working undergraduate students at UBC and U of T."