Category —
2.3 Children with Established Risk Conditions: Autism
Autism Spectrum Disorder (ASD) is an umbrella term that describes a group of disorders that have a serious impact on all aspects of the child's development. It especially affects the areas of communication and social skills. ASD is a lifelong condition that does not have a cure. Children with ASD benefit greatly from a variety of early intervention services. Because ASD is a spectrum disorder, some children will be more seriously affected by this disorder than others.
The causes of ASD are not known. There are many theories about the causes of ASD, but none have been proven. It is believed that ASD may have a genetic component because it sometimes runs in families and because it affects more boys than girls. It is also believed that ASD may be the result of both genetic (see full ECI Glossary) and environmental (see full ECI Glossary) factors.
ASD has a serious impact on almost all aspects of the child's life:
There are many types of ASD. Although these types are different from one another, they all include the three core characteristics of ASD: social difficulties,  communication difficulties, and stereotypic repetitive behavior, to one degree or another. The types are:
Autism: it is the most common type of ASD. Children with autism typically exhibit all the developmental characteristics listed above. Most children with autism are diagnosed before the age of three years;
Asperger syndrome: children with Asperger syndrome usually have typical intelligence and language skills. That is why they are sometimes diagnosed after the age of 3 years. They do however struggle with the social and communicative aspects of language. They also engage in stereotypic and/or repetitive behaviors and some of them are fascinated with numbers (Fig. 1);
Rett disorder: children with Rett syndrome start out by developing typically. Then, between the ages of six months and two years, the brain of children with Rett syndrome stops developing. At this time, these children lose many of the skills that have been previously learned. Brain development will resume eventually, but lost skills will need to be re-taught. Rett syndrome mostly affects girls, who for some reason often wring and unwring their fingers (that is, they keep moving their fingers);
Childhood disintegrative disorder (CCD): mostly a boy's disorder, CDD is a disorder that appears to develop later on in a child's life. Children with CDD start out developing typically, then sometime in the early or middle childhood years they start to lose previously acquired skills, such as talking. These skills will need to be re-learned;
Pervasive developmental disorder-not otherwise specified(PDD-NOS): children who display some of the symptoms of ASD but not others, and do not fit into any of the other categories are sometimes given the diagnosis of PDD-NOS. They have typical intelligence and are usually diagnosed later in life, usually during the middle childhood years.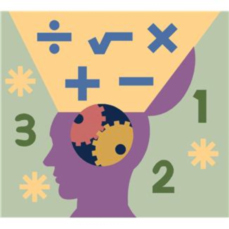 Figure 1. Fascinated with numbers
ASD sometimes exist with a number of other conditions (called co-morbidity). They include:
There is variety of intervention options for children with ASD. Children with all types of ASD can benefit greatly from these intervention options. They include:
Figure 2. Helping a child
Many children with ASD are fully integrated into regular classrooms, where they may have part/time or full/time assistants and that is where they belong. The successful integration of children with ASD does not come easily and should be planned ahead, but it must and should be done, because all children, including children with ASD, belong in the regular classroom with everyone else (Fig. 3).
Figure 3. In a regular classroom
June 10, 2012 No Comments