2) In this lesson I say that our capacity for understanding or making meaningfulness from the first stories is seriously limited for numerous reasons and I briefly offer two reasons why this is so: 1) the social process of the telling is disconnected from the story and this creates obvious problems for ascribing meaningfulness, and 2) the extended time of criminal prohibitions against Indigenous peoples telling stories combined with the act of taking all the children between 5 – 15 away from their families and communities. In Wickwire's introduction to Living Stories, find a third reason why, according to Robinson, our abilities to make meaning from first stories and encounters is so seriously limited. To be complete, your answer should begin with a brief discussion on the two reasons I present and then proceed to introduce and explain your third reason from Wickwire's introduction.
This question asks us to elaborate on how our capacity for understanding first stories is limited. I will briefly discuss two reasons Dr. Paterson has provided, one being the disconnect from the social processes of storytelling, and two being the barriers imposed by cultural genocide. Considering both of these reasons, I will discuss a third reason which I believe has a similar effect on our understanding of first stories. The third reason I suggest is the salvage paradigm.
Before this course I didn't know much about "first stories," the stories told by Natives before contact with non-natives (and I still don't know much), so my first introduction to these stories that have traditionally been told orally, were experienced through reading them in print and on a computer screen. Although I have never heard these stories told orally and therefore have nothing to compare it to, it seems to be clear that our capacity for understanding these stories are limited when they are experienced through a different medium than what they were originally intended for. I think that Wendy Wickwire, in her compilation of Edward Robinson's stories, Living By Stories: A Journey of Landscape and Memory, recognizes this barrier and did a fantastic job at translating the stories that were told to her into a book format in a way that captures the quirks of storytelling that you don't often see written down.
Another way our capacity for understanding these stories is limited is through the impact of cultural genocide. The Indian Act which was responsible for the initiation of a 75 year ban on potlatch ceremonies, where the first stories were traditionally told, as well as the implementation of the residential school system, both had severely detrimental effects on the tradition of storytelling. Years without opportunities for the storyteller to tell, or the listener to listen, has created a barrier or a gap in what our understanding of these stories can be today.
A third barrier that limits our understanding of first stories is one that I found in reading Wickwire's intorduction. This third barrier has to do with the term the salvage paradigm. Being an art history major I've come across the term "salvage paradigm" in the context of art, but Wickwire made me aware that it also applicable to the treatment of First Nations stories.
As artist Janice Gruney discusses in her artist statement for her own exhibit titled "The Salvage Paradigm," the term simply describes the "belief that it is necessary to preserve so-called 'weaker' cultures from destruction by the dominant culture". This type of thinking is called up in Wickwire's introduction when she brings up the work of ethnographers like Charles Hill-Tout and Frans Boas who only saw Native stories as having any value if they were pre-contact stories and had no "impurities" that suggested a post-contact historical setting (23). As Wickwire mentions, this type of thinking prevented the exposure of so many good stories that had non-traditional characters like cats, horses, and cows, and non-traditional elements like motor boats and guns. These stories were not pre-contact stories but they are important for the ways that they show how Native culture is not purely rooted in the past, but it is constantly changing and evolving.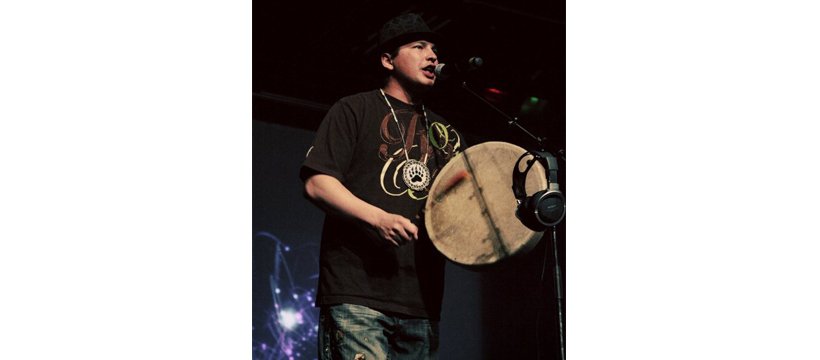 The salvage paradigm seems to be the flip side of the detrimental effects of the indian act. Instead of ensuring the erasure of Native culture, the salvage paradigm fights to preserve it, at the risk of making it something that has no value in our contemporary society. Thankfully the salvage paradigm is something that has been resisted by museums, art galleries, and authors since the 1980's, as Wickwire points out, and we have more or less moved past the dangerous thinking that brought about the Indian Act, however these barriers are not far enough in the past that they don't effect how we understand Native stories today.
What do you think are some ways that first stories can be privileged more in our society?
Works Cited
Grandish, Shaunna. Storytelling Important to Preserving History and Tradition. April, 2011. Photograph. Web. June 17 2016.
Gurney, Janice. "The Salvage Paradigm". Panya Clark Espinal. 1990. Web. June 17 2016.
Robinson, Harry, and Wendy C. Wickwire. Living by Stories: A Journey of Landscape and Memory. Vancouver: Talon, 2005. Print.
Whiskeyjack, Tan'si Lana. "What are Oral Traditions?". Native Drums. n.d. Web. June 17 2016.
Weiss, E. William. Buffalo Bill Historical Center, Cody, Wyoming/The Art Archive. Photograph. n.d. Web. June 17 2016.