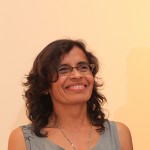 In my scholarly work, I am primarily concerned with three broad themes relating to ongoing violent conflicts: the lived experience of violence and displacement, the politics of memory, and the ethnography of suffering and social repair.
My other area of scholarly and educational interest is about critical research methodologies. Over the years, I have explored questions about knowledge organization and validity through the development of critical research methodologies that foster interactive, process-based methods that tap into the various ways of knowing and organizing knowledge among various social groups and local communities.
My work also explores how ideas of community are negotiated and contested in contemporary societies and how individuals construct their memberships as citizens, community members, refugees, immigrants or across transnational borders through social struggles and creative art based processes.
Click here to download a full PDF version of my CV from the website of the UBC – School of Social Work