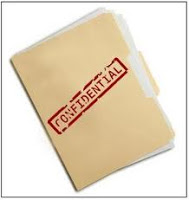 Today's ruling by Justice Sophie Bourque of the Quebec Superior Court affirmed the value of social research and provided arguments that reasonably protect researchers' data from being used in court. Academic research, like investigative journalism, she ruled can provide "useful information on certain aspects of the human condition that are normally kept silent." Further, she said, "this information is essential to understand and improve the social condition of vulnerable and marginalized communities."
The salaciousness of this particular case (Luka Magnotta, accused of murdering and dismembering Lin Jun was also a stripper and porn actor and a participant in a research study with sex trade workers) is presumably what lead a research assistant, an undergraduate student who did an audio-taped interview with Magnotta, to contact the police after the alleged killer's picture was made public.
I previously blogged about this matter, (Who is going to protect the researchers?) focusing on the lack of protection and support researchers Chris Bruckert & Colette Parent, received from their employer, the University of Ottawa. Even though Bruckert & Parent were required to seek approval for their research from the University's research review board to get the stamp of ethical approval to conduct research with sex trade workers, the University washed their hands of the matter and of the researchers.
Blocking police access to the Magnotta interview does not give either researchers or participants an absolute right to privacy, but this ruling sets the bar high for those who ask researchers to violate their promises of confidentiality. And, indeed, puts the onus on those who seek access to demonstrate that violating rights to privacy are outweighed by some other principle. This court has laid the groundwork for taking researchers promises of confidentiality quite seriously.
On another note, not a legal matter perhaps, but what is to be done about the rogue research assistant who staked a claim as the ruling moral authority and reported the existence of interview to the Montreal police? What responsibility do RAs have to their employers (the researchers) and the institutionally sanctioned confidentiality requirements. I am guessing the University of Ottawa isn't going to wade into that quagmire… but that doesn't mean they shouldn't.