2022
A recent talk I gave on 'Wetlands in a changing world: processes, feedbacks and the climate benefits of wetlands' as part of the UBC IRES Seminar Series.
Learn more about our recently funded work looking into the role of wetlands as nature-based climate solutions. Excited to work with this great team of researchers!
Honoured and thrilled to be named CRC in Eco-Meteorology! This is really a group accomplishment that reflects my amazing team (past and present) and all the wonderful and talented colleagues and mentors I've had the opportunity to worth with.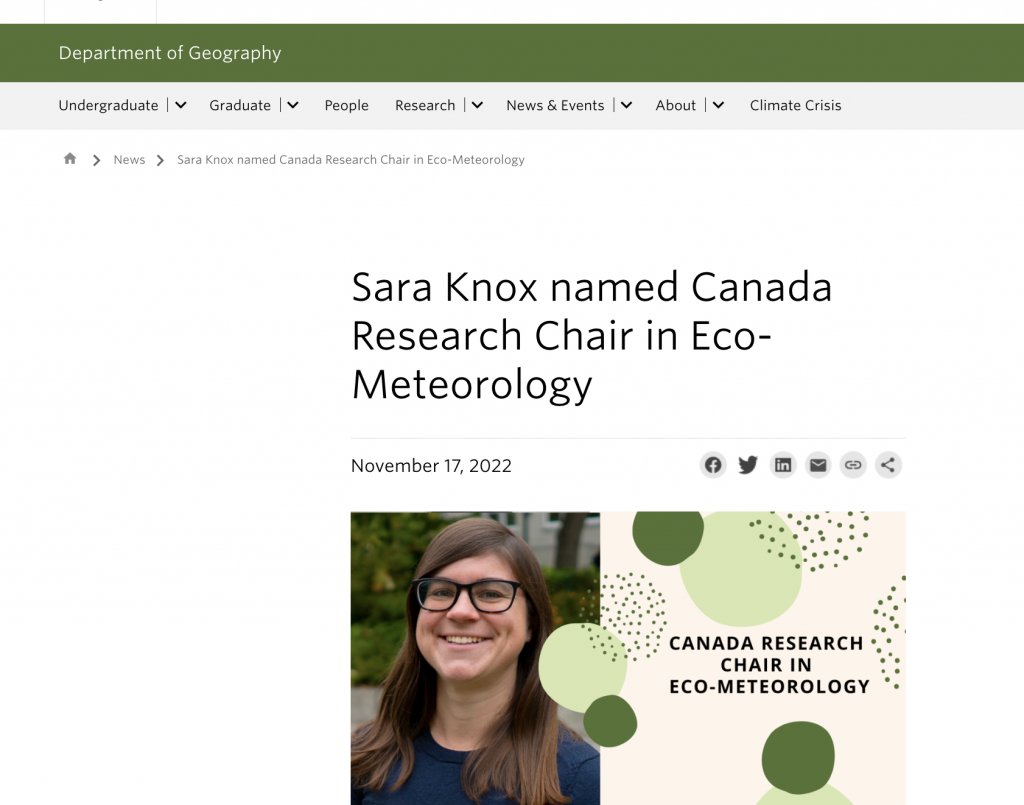 Thanks @Let's talk science for featuring our work in your career profiles! See the accompanying interview here.
Marion's paper was featured in EOS:
2020
Coverage of our 2021 Global Change Biology paper: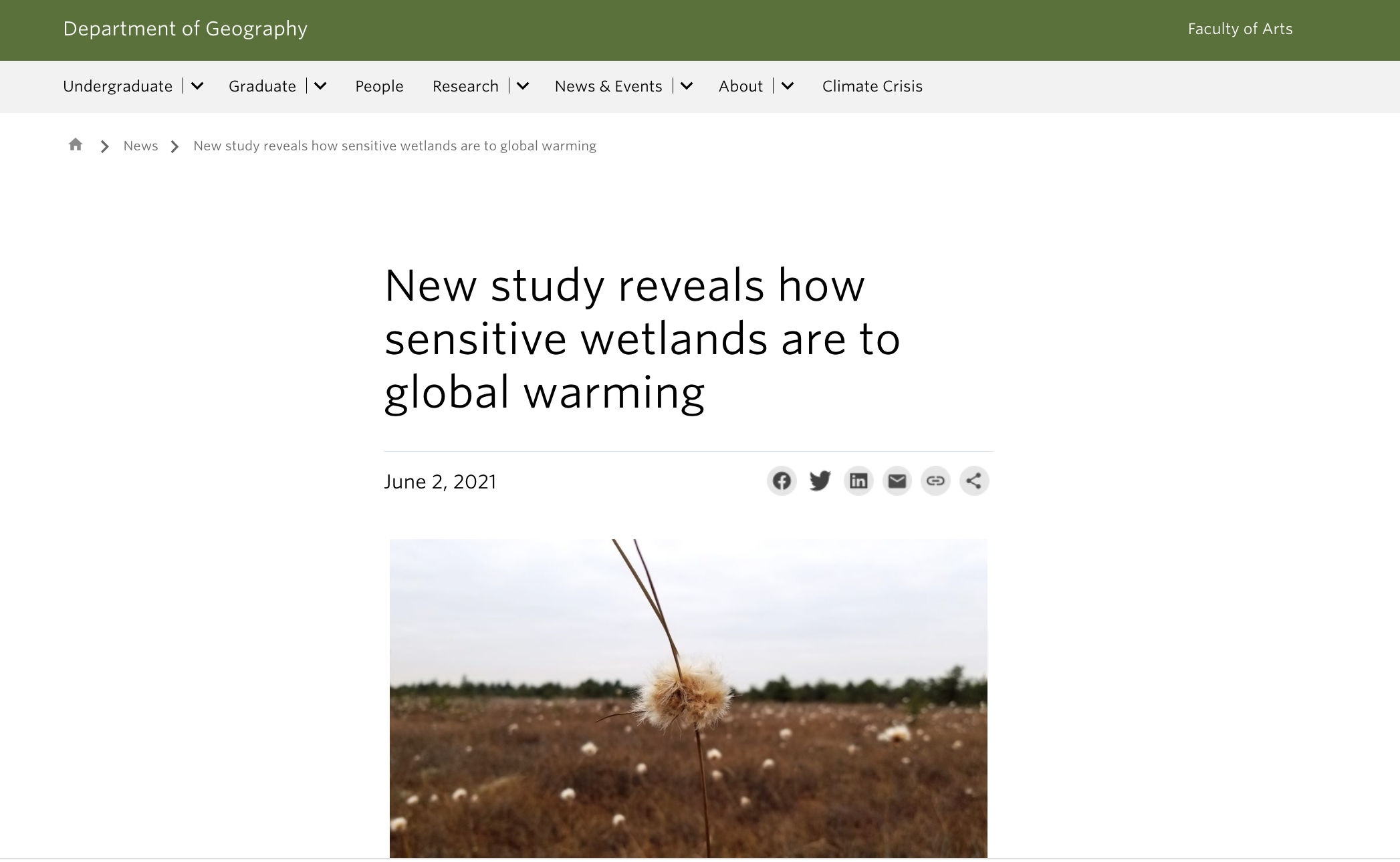 2019
The department highlighting our 2019 BAMS paper: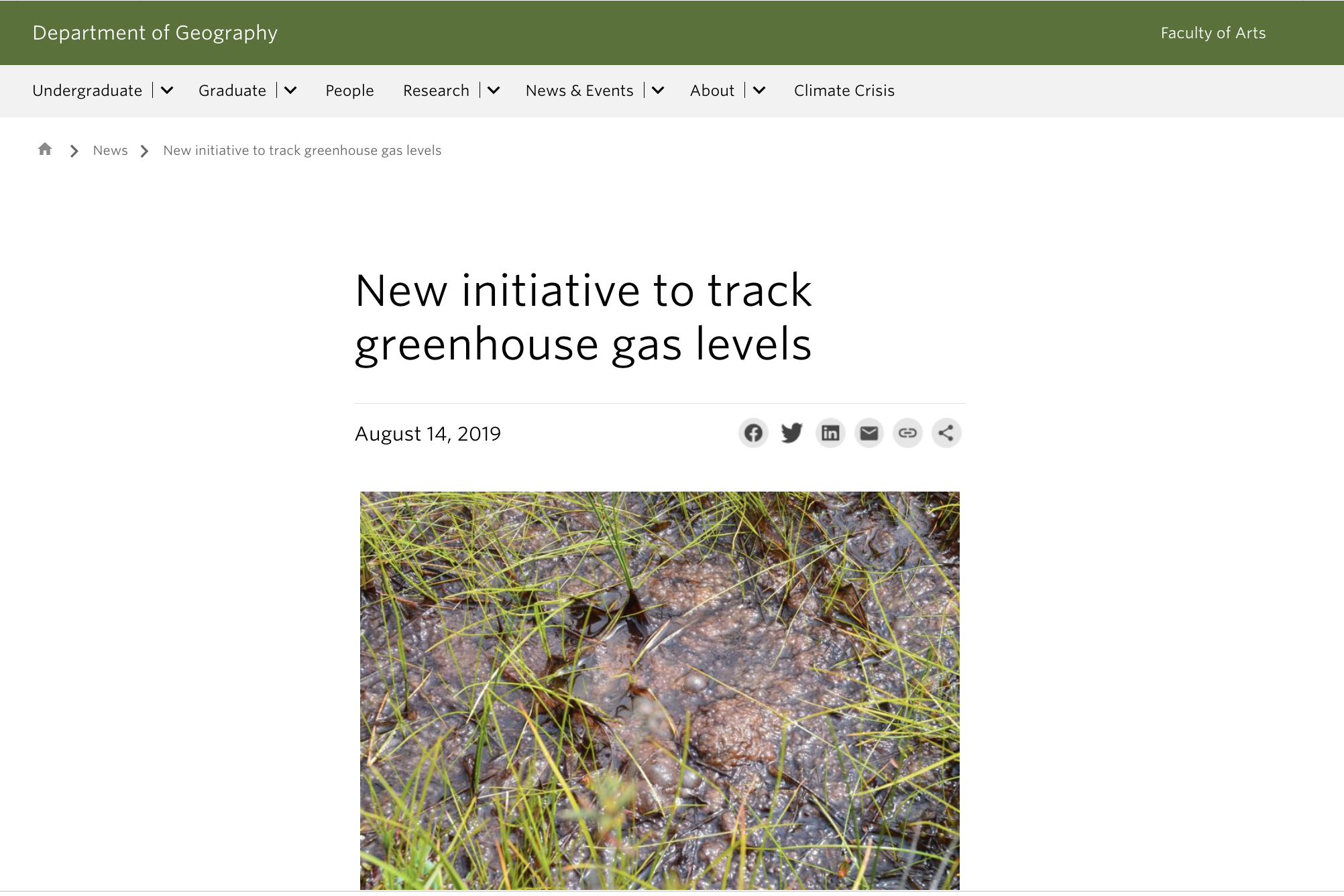 A blog post I wrote describing life as a new faculty member:
An AmeriFlux blog post highlighting our FLUXNET-CH4 work:
FLUXNET-CH4 Synthesis Activity: Objectives, Observations, and Future Directions
2016 and earlier
Coverage of our work on wetland restoration in the Sacramento-San Joaquin Delta:
An interview I did as part of STEM week at Los Altos High School in Los Altos, California: