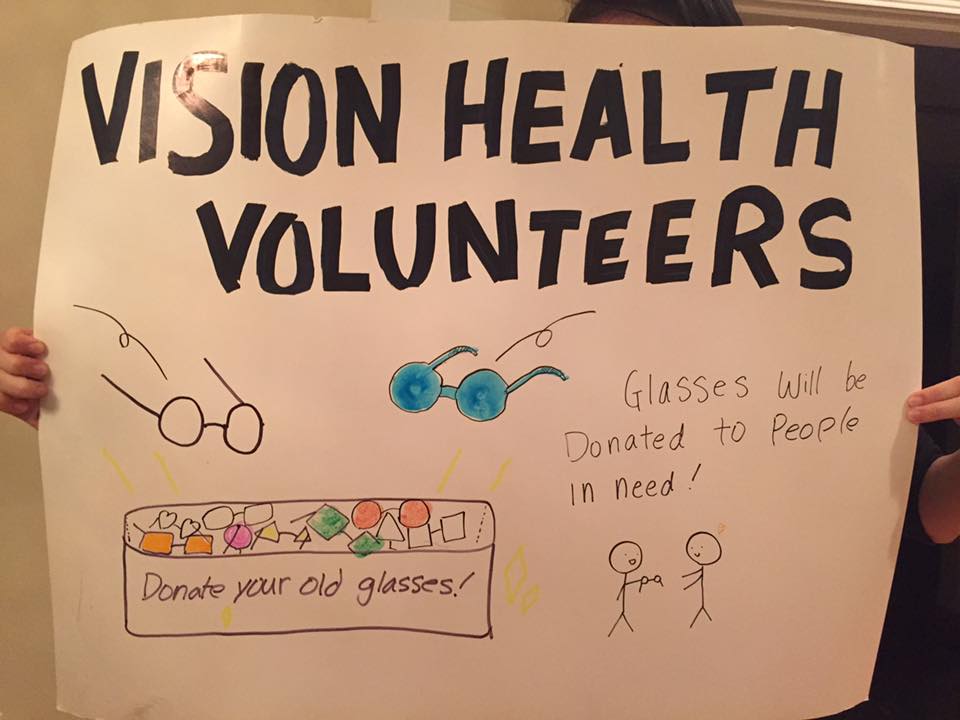 What: Own glasses that you've outgrown or no longer match your prescription? Drop off your old glasses to save another's sight! Collected eyeglasses will be donated to people in need. Accepting prescription glasses, reading glasses, and sunglasses. Children's glasses are especially needed so feel free to contribute your glasses from way back or your younger sibling or child's glasses. Thank you for contributing to this mission of saving the sight of others!!
When: Tuesday April 5 – Friday April 8 Collection bin will be there all day. Club representatives to answer your questions Tues/Thurs 11 am – 2 pm . MWF 11am – 1pm and 2-4 pm.
Where: Our booth in the Nest.  Anyone interested in donating that doesn't attend UBC: feel free to pass your glasses donations through someone else who goes to UBC or email me at shannyeung@gmail.com and I can try to arrange a pick-up from you. Thank you for contributing to this mission of saving the sight of others!!
Who: Vision Health Volunteers!   Come hang out and ask any questions about where the glasses are going to, about our club or about the volunteer opportunities.
What else: While you stop by, pick up Vision Health Volunteer's pamphlet containing a compilation of available summer volunteer opportunities. When you have a lot of free time, give back to your community through LOTS of other meaningful and fun volunteer opportunities!!! Some examples:
– APRIL Foundation Fighting Bliness Comic Vision
– JUNE Foundation Fighting Bliness Cycle for Sight
– JULY Blind Beginnings summer camp for children with visual impairments, fundraising committee, newsletter design, and social media
– JUNE/JULY Assisting with VocalEye at the Celebrations of light, Bard on the Beach, the Pride Parade and more.
– SUMMER/NEXT FALL many opportunities with the Canadian National Institute of Blindness
For details, pick up our pamphlet for what each role involves and how to volunteer with us.
Your pamphlet will be made by the fabulous Alyssa. Poster made by the fabulous Misaki.