Principal Investigators
Constance Crompton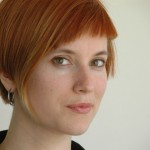 Constance Crompton is an assistant professor of Digital Humanities at UBCO with research interests in data modelling and curation, queer history, and Victorian popular and visual culture. She is co-director of Lesbian and Gay Liberation in Canada, an infrastructure pilot project of the Canadian Writing Research Collaboratory at the University of Alberta. She is a co-investigator on the Implementing New Knowledge Environments project's Modeling and Prototyping team. She serves as assistant director of the Digital Humanities Summer Institute and as a member of the Victorian Review's editorial team. Her work has been published in the Victorian Review, Nineteenth-Century Gender Studies, and The UBC Law Review.
Twitter: @clkrompton
Hussein Keshani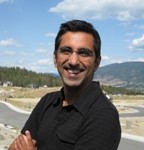 Hussein Keshani is Assistant Professor of Art History & Visual Culture at UBC's Okanagan campus, Kelowna. His research interests include 18th and 19th C North Indian art and architecture and digital art history.





Karis Shearer
Karis Shearer is an assistant professor of English in the Faculty of Creative & Critical Studies. She is the director of the Poetry Okanagan Sound Archive (POSA) project, a digital archive currently under development. Her current research is a book project entitled Radical Pedagogy: Canadian Modernist Poets in the University; this research draws on archival documents, interviews, correspondence, and poetry in order to reconstruct and theorize modernist writers' radical pedagogy in a transnational and interdisciplinary context. A co-applicant on the Editing Modernism in Canada ( EMiC ) project, she is completing an edition of the letters of Louis Dudek and Ezra Pound called Corresponding Modernisms: The Letters of Louis Dudek and Ezra Pound. She is also the co-director of the Textual Editing and Modernism in Canada (TEMiC) Summer Institute at UBC Okanagan
Twitter: @how2speakpoetry
TEMiC Summer Institute on Twitter: @TEMiC2013


Research Assistants
Asher Klassen
Asher is a pursuing a degree in visual arts. He is an active member of the Visual Arts Course Union and has just returned from a year of study in England. He is working on the Evolving Botanical Garden Project.
Cole Mash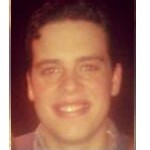 Cole is from Rock Creek, BC and the first year of a IGS MA in Creative Writing and English. He is working on the Social Edition of the Devonshire Manuscript project. He recently received the UBC Okanagan Undergraduate Research Award to work on a biographical study of former UBC professor, Warren Tallman. He is an aspiring novelist and poet, and hopes to teach Creative Writing at a university level.



Raymon Sandhu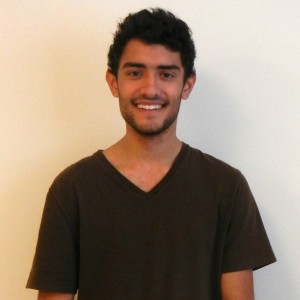 Raymon is from Kelowna, BC and is a third-year Computer Science Major. He is an encoder for the Lesbian and Gay Liberation in Canada project. In 2016, he plans on graduating and entering the Software Engineering field.




Travis White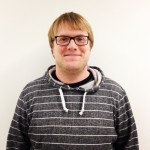 Travis is a fourth-year English Major. He is the Lesbian and Gay Liberation in Canada project manager and plans to go into the tech sector after graduation.





Fan Yiqiang
Fan Yiqiang is working on 3D models of miniature paintings as part of the Awadh Visual Database.




Former Research Assistants
Jessica Bonney
Jessica Bonney is a fourth year creative writing major and part fo the Lesbian and Gay Liberation in Canada team. Her work focuses primarily on poetry and cross-genre writing. During the summer Jessica was awarded an FCCS Undergraduate Research grant to write and publish a chapbook of poems in a handprinted limited edition release. The resulting chapbook, Genesis, was released in September 2014. Her current research interests are concerned with the marriage of form and content in publishing, and the future of the book in both digital editions and small press publishing.

Kale Greenfield
Kale is a second year creative writing major. He is from Calgary and is working on the POSA project. He hopes to go to either law school or graduate school.
Nikita Gush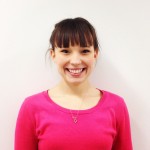 Nikita is from Vernon, BC and is a fourth year Political Science major with a minor in English. She is writing a Devonshire Manuscript webscraper in python for the INKE project. She will graduate the spring of 2014 and plans to apply to law school.




MaryAnn Lawrenchuk
MaryAnn Lawrenchuk, a member of The Evolving Botanic Garden research team, has conducted a through review of botanical garden mobile apps,


Sara Maruyama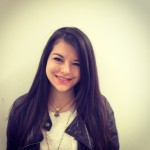 Sara is a second-year Economics Major in the Faculty of Arts. She is working on the Spark Research Incubator website. She is from Colorado and hopes to work back in the United States after graduation.




Reba Ouimet
Reba Ouimet is in the fourth year of her English major and Psychology minor at UBCO. Her research interests lie in the areas of Victorian literature, children's literature, Gothic and fantasy, and digital humanities. Reba is currently completing her Honours Thesis project on female evil in the Grimm brothers' fairy tales, and will be pursuing a Master's degree in English. She is working as the digital dissemination and outreach coordinator for the Victorian Review, and eventually hopes to continue her research and teach English at the university level.


Sabrina Schoch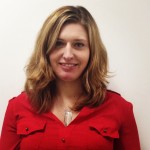 Sabrina is a second-year in the Faculty of Arts student. She is majoring in History and wants to go in to law. She is from Nelson, BC and is working on the Victorian Review .