ReUse-It UBC has information on all recycling/safe disposal programs/practices at UBC.  For information of waste reduction specific to CHBE please read below.
Paper
– waste paper can be recycled in the blue bins in offices and hallways
– paper towels cannot be recycled, and should be composted if non-toxic

Cardboard
– cardboard can be recycled in the green dumpster behind the courtyard
– please flatten before placing in the dumpster
Cans and Bottles
– cans and plastic bottles can be recycled in the specially marked blue bins in the hallways
– lab gloves and styrofoam packaging cannot be recycled and should be put in the regular garbage
Compost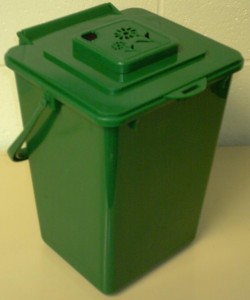 – any food waste can be emptied here
– there are three small compost bins in CHBE (2nd, 3rd and 6th floor lounges)
– emptying into larger green bins is done by CHBE members
– keep the program going by emptying the small bins into the large outside bins

Laboratory Plastic Waste
– laboratory plastic containers can be recycled in the green bins
– this includes containers that: previously contained non-hazardous materials; are empty, clean & dry; are from plastic code #1,2,3,4,5,7.
– this does not include: #6 plastic, pipette tips and gloves
– Laboratory Plastic Recycling Program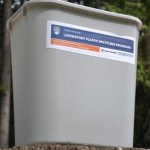 Small E-Waste
– there are two centers for disposal of small E-Waste (3rd and 6th floors)
– all batteries, small electronics and CDs can be deposited here

Large E-Waste
– can be safely disposed of through plant ops
– do not leave e-waste item at CHBE stores or in the courtyard
– drop off items at the rear loading dock of the university services building at the corner of west mall and agronomy
– open between 8:00 and 3:00

Printer Cartridges
– laser printer cartridges can be mailed back to the manufacturer free of charge for recycling (see packaging for instructions)
– ink jet cartridges can be dropped off at Staples for recycling
Equipment Recycling
– If you're looking to get rid of older equipment that still has some life left in it try sending an email to the department to see if any other researchers would be interested in taking it
– Another option for buying and selling working laboratory equipment is through an online buy and sell site like Lab X.
Non-Functioning Equipment
– Non-functioning lab equipment can be disposed of to a local scrap metal dealer
Furniture
–  For low-value items (e.g. furniture, audio-visual equipment, office supplies, etc.) try posting it on Reuse-It UBC where you can find and exchange used items
– Broken non-metal lab furniture is disposed of in the regular trash dumpster
Lost and Found
– Campus security has a website of pictures of lost and found items, mostly keys
– Lost and Found