Our Research
Located in Vancouver, Canada at the University of British Columbia, the Wyatt lab specializes in lethal metastatic prostate and bladder cancer genomics. We study both liquid (i.e., ctDNA) and tissue biopsies, using novel bioinformatic techniques to discover and validate new biomarkers and to better understand of therapy resistance and cancer evolution. We profile correlative samples from a wide range of prospective clinical trials, and we also operate a provincial blood bank to study real-world patients. Learn more about our research here.
Learn about our precision oncology approach
Recent publications
Evaluating ctDNA in metastatic urothelial carcinoma
From PhD student, Gillian Vandekerkhove, we found that liquid biopsies are a tissue surrogate and ctDNA levels in blood are highly prognostic of patient outcomes. Read a summary here or the full Nature Communications paper here.
BRCA2, ATM, and CDK12 defects in metastatic prostate cancer show different phenotypes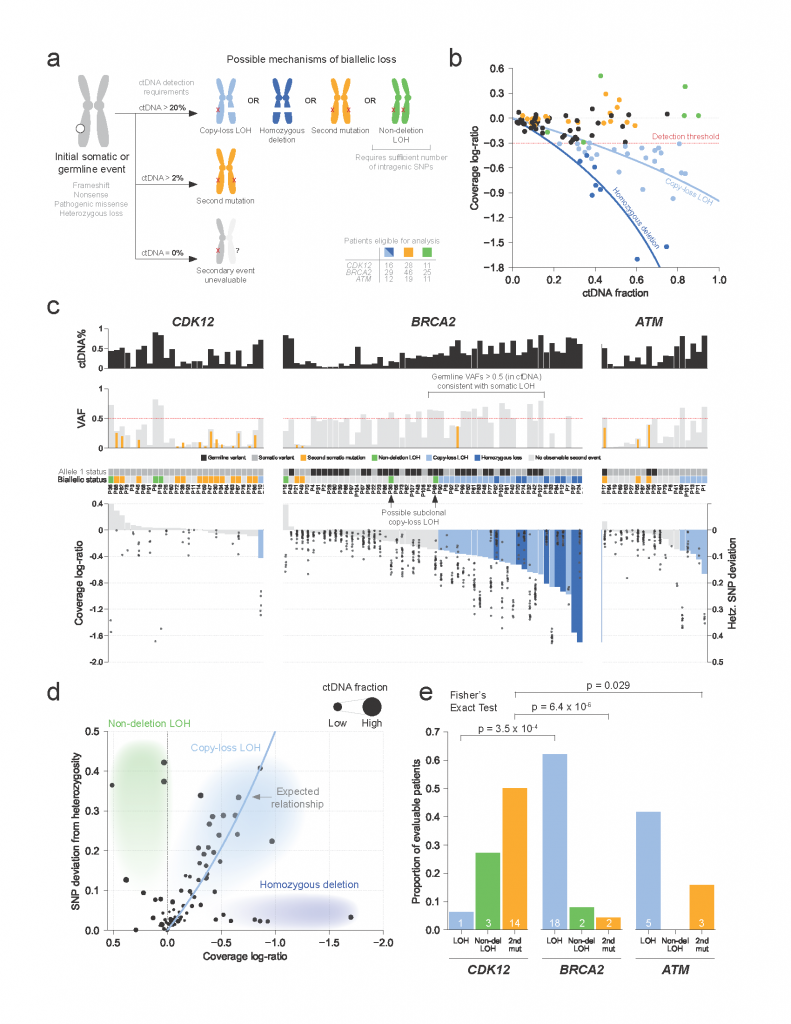 From PhD students Evan Warner and Cameron Herberts, we report on the prevalence and genomics of DNA damage repair defects, focusing on the most commonly mutated genes BRCA2, ATM, and CDK12. Read a summary here or the full Clinical Cancer Research manuscript here.