Home
Our Research
Located in Vancouver, Canada at the University of British Columbia, the Wyatt lab specializes on lethal metastatic prostate and bladder cancer genomics in both liquid and tissue biopsies, using novel bioinformatic techniques to find clinically actionable biomarkers and advance the understanding of disease progression and evolution. We sequence and analyzed samples from multiple prospective clinical trials as well as run a province-wide liquid biopsy biobank. Learn more about our research here.
Learn about our umbrella trial
Recent publications
Evaluating ctDNA in metastatic urothelial carcinoma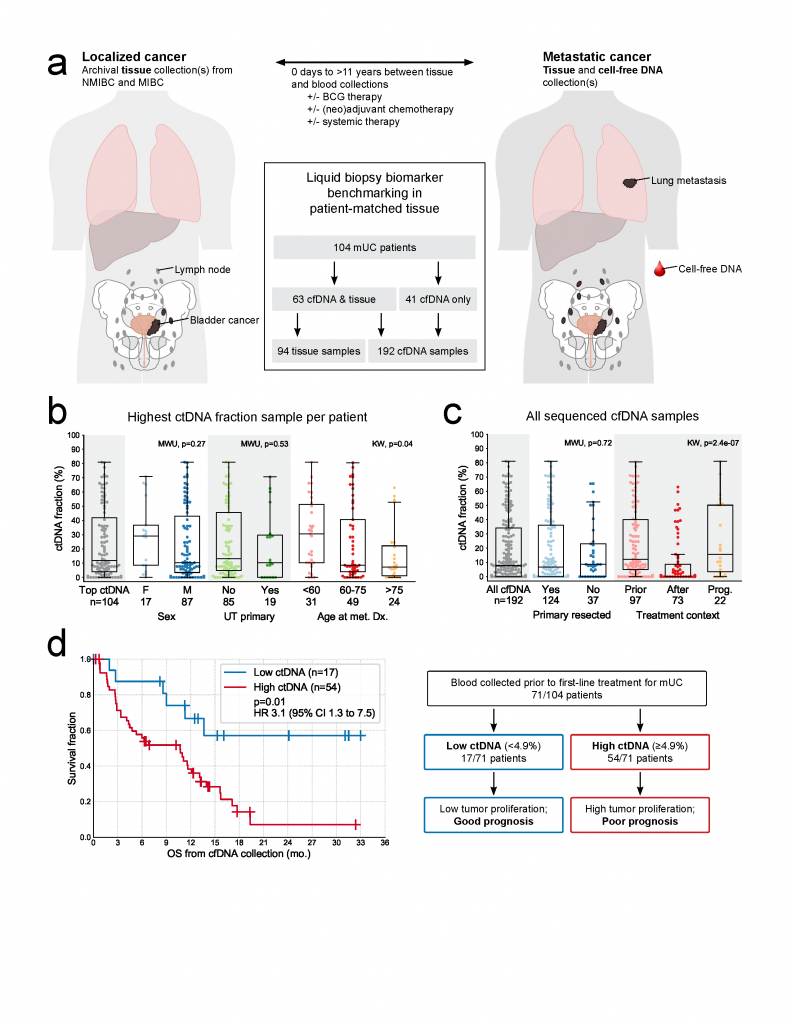 From PhD student, Gillian Vandekerkhove, we found that liquid biopsies are a tissue surrogate and ctDNA levels in blood are highly prognostic of patient outcomes. Read a summary here or the full Nature Communications paper here.
BRCA2, ATM, and CDK12 defects in metastatic prostate cancer show different phenotypes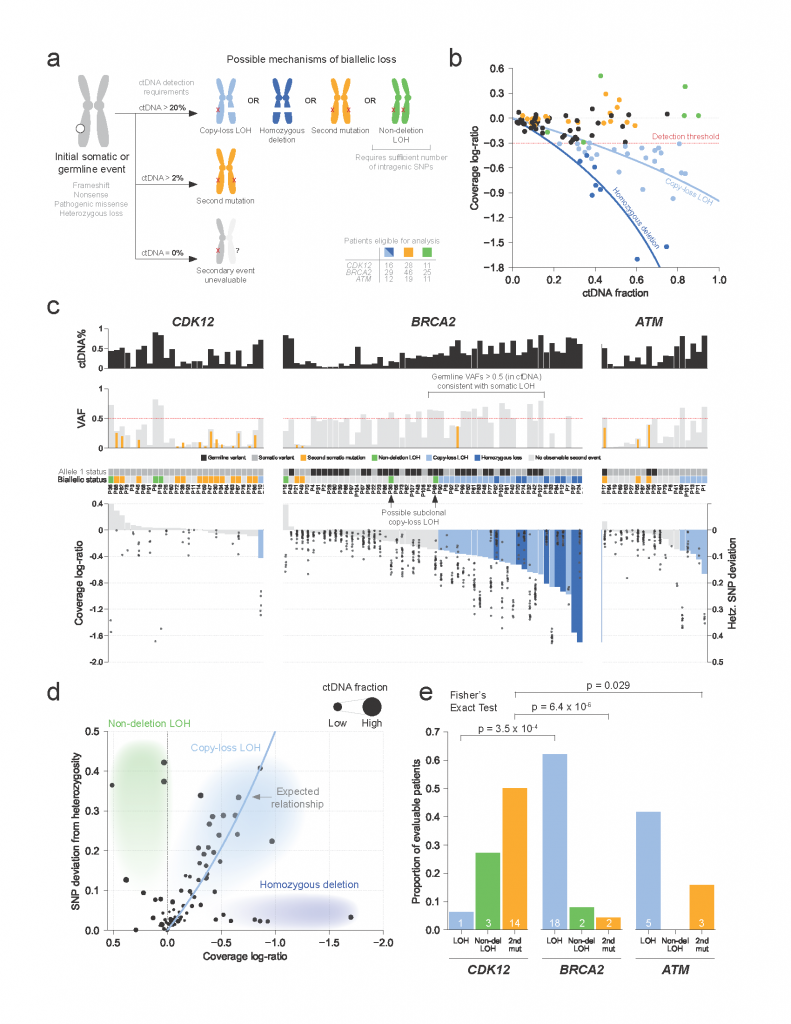 From PhD students Evan Warner and Cameron Herberts, we report on the prevalence and genomics of DNA damage repair defects, focusing on the most commonly mutated genes BRCA2, ATM, and CDK12. Read a summary here or the full Clinical Cancer Research manuscript here.