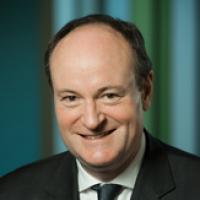 David G. Duff joined the Allard School of Law in July 2009 after visiting at the Faculty during the 2008-09 academic year. From 1996 to 2008, Professor Duff taught tax law and policy at the University of Toronto Faculty of Law. Prior to this, he was a tax associate at the Toronto office of Stikeman, Elliott. He was also employed as a researcher with the Ontario Fair Tax Commission from 1991 to 1993 and as a tax policy analyst with the Ontario Ministry of Finance from 1993 to 1994.
Professor Duff has an LL.M. from Harvard and an LL.B. from the University of Toronto, master's degrees in political theory from the University of Toronto and economics from York University, and a B.A. (Honours) from Queen's University. He has been a visiting scholar at the law faculties at Auckland University, McGill University, Oxford University, and the University of Sydney, and is a Research Fellow of the Monash University Taxation Law and Policy Research Institute, an International Research Fellow of the Oxford University Centre for Business Taxation, a member of the Tax Academy of the Americas, and a member of the Board of the Canadian Tax Foundation. He is also Director of the Centre for Business Law at the Allard School of Law.
Professor Duff's teaching and research interests are in the areas of tax law and policy, environmental taxation, comparative and international taxation, and distributive justice. He has published numerous articles in the areas of tax law and policy, accident law and family law, and environmental taxation and policy, has co-authored a book on accident law and a textbook/casebook on Canadian income tax law, and has co-edited books on tax avoidance in Canada and Canadian climate change policy. He has also served as a consultant to the Canadian Department of Justice, the Alberta Department of Justice, the Ontario Panel on the Role of Government, and the Commission of Inquiry into the Investigation of the Bombing of Air India Flight 182 (Air India Inquiry)
What is your Non-Law Dream Job? None. This is my dream job.*
* If forced to select a non-law teaching job, I guess I'd say architect. Like Seinfeld's George Costanza, I've always wanted to pretend that I'm an architect.
What is your favorite movie or book? The Grand Budapest Hotel – Brilliantly funny and dark at the same time. Doris Kearns' Team of Rivals – Magnificent account of Lincoln's administration and the art of politics.
What is your favorite judicial decision and why? This is a tough one. I'd say the Duke 0f Westminster, which is fun and central to tax, but I disagree so strongly with the outcome that I can't choose it. Perhaps Jarvis v Swan Tours because I also like Gemütlichkeit!