September 2022

Living with Water website launched!!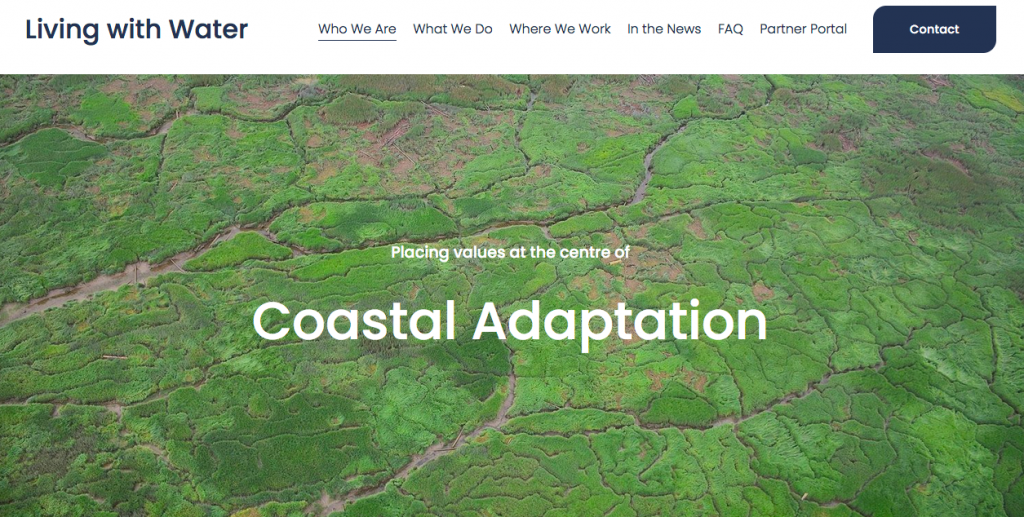 June 2022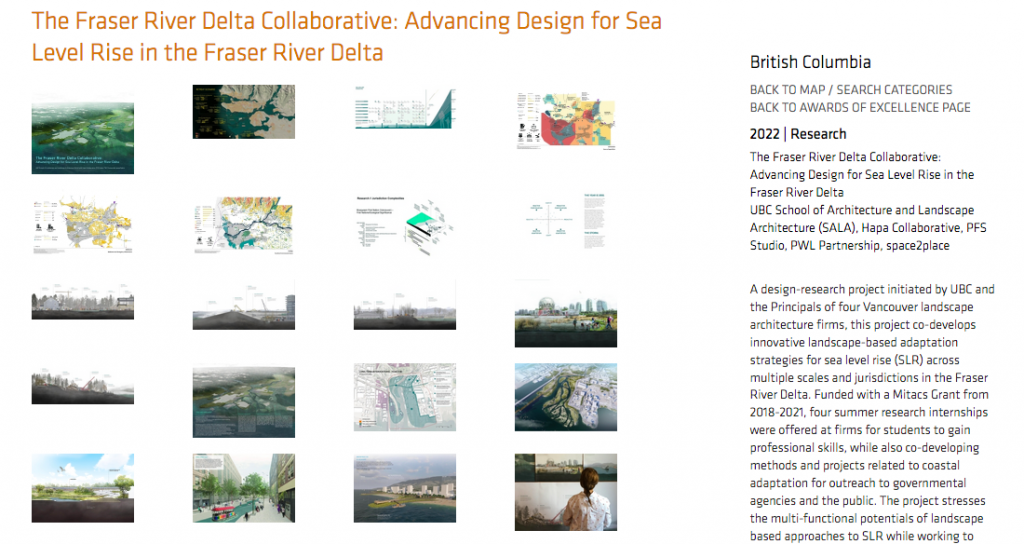 The Fraser River Delta Collaborative wins  a Canadian Society of Landscape Architects Awards of Excellence. The design-research project, initiated by UBC's Coastal Adaptation Lab and the Principals of four Vancouver landscape architecture firms, co-develops innovative landscape-based adaptation strategies for sea level rise (SLR) across multiple scales and jurisdictions in the Fraser River Delta. Funded with a Mitacs Grant from 2018-2021, four summer research internships were offered at firms for students to gain professional skills while also co-developing methods and projects related to coastal adaptation for outreach to governmental agencies and the public.
Visit the Fraser River Delta Collaborative website for more information about the project: https://frdcollaborative.com/
December 2020
UBC CAL is leading a major four-year project to help communities on British Columbia's South Coast prepare and adapt for sea level rise and flooding. The Living with Water project has received $1 million in funding from the  Pacific Institute for Climate Solutions (PICS).
In addition to the UBC-based researchers, the project team includes members of the Squamish Nation (Skwxwú7mesh), Tsleil-Waututh Nation, as well as municipal and provincial governments. Together the partnership aims to examine integrated solutions to provide natural buffers against waves and flooding, provide habitat for keystone species, and support coastal livelihood along BC's South Coast.
Living with Water will develop new planning, design, and decision-making tools to strengthen three aspects currently insufficiently addressed in the region: Integration of community values and Indigenous knowledge and perspectives in coastal flood risk assessment; decision-support tools for emerging alternate flood adaptation solutions (e.g. managed retreat, multi-functional dikes, nature-based solutions); and guidance on developing multi-level governance arrangements for regional coastal flood adaptation.
March 2020
The article "Clam Gardens: An Alternative Approach to Coastal Adaptation" by @CoastalUbc @keeslokman and Karen Tomkins is featured in the latest edition of the Journal of Architectural Education. pic.twitter.com/pxqrqP2VT2

— UBC Coastal Adaptation Lab (@CoastalUbc) March 13, 2020
The first 50 visitors of this link will be able to get free access to the article.
February2020
January 2020