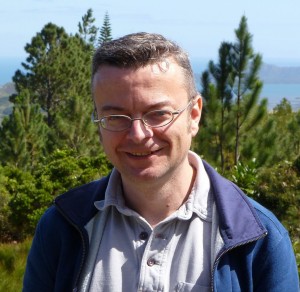 Sean Graham Term 1, Section 109
Sean is a professor in the Department of Botany. He works on plant evolution, genomics and biodiversity, but he is broadly interested in all areas of science. His teaching interests include vascular plants and phylogenetic analysis. His office is in the Biodiversity Research Centre (the 'Blue Whale' building) where he is a curator, in the Beaty Biodiversity Museum. He is the research director at the UBC Botanical Garden and Centre for Plant Research. He also volunteers as an editor for several scientific journals, including American Journal of Botany.
Edward R. Grant is Professor of Chemistry at the University of British Columbia. He joined the faculty in 2005, moving from Purdue University. While at Purdue, he served as Chairman and Chief Executive Officer of SpectraCode, Inc., a West Lafayette maker of instruments for spectrochemical analysis.  At UBC, he was Department Head from 2005-10.  He began his academic career at Cornell University where from 1977 to 1986, he rose from Assistant to Associate Professor of Chemistry.
Grant has held visiting positions as Professor of Physics at the University of Crete and Foundation for Research and Technology, Hellas in 1988, and as Professor of Chemistry at the Institut für Physikalische und Theoretische Chemie of the Technischen Universität München from 1992 to 1993.  In 1999, he served as Directeur de Recherche Associe (5 ème échelon) CNRS Laboratoire Aimé Cotton, Université de Paris Sud, and Professeur Invité in 2011.  In 2000, he was Visiting Professor of Chemical Physics and Visiting Fellow of the Joint Institute for Laboratory Astrophysics at the University of Colorado, Boulder.
At UBC, Grant directs a research group of eight students who study the atomic and molecular physics of ultracold plasmas and the use of spectrochemical imaging and high-resolution microscopy to classify complex materials.
Dr. Edward Kroc is a sessional lecturer in the Department of Statistics. He was recently granted his PhD from the Department of Mathematics at UBC, where he studied problems in high-dimensional geometric measure theory. In the realm of statistics, his interests currently lie within the broad fields of causal inference, measurement error, and scientific methodology. Dr. Kroc also studies the ecology of resident and migratory birds around the Salish Sea, with a particular interest in how species interact with and adapt to urban environments. Recently, his attention has been focused on the nesting distribution and fledgling success rates of urban resident glaucous-winged gulls. Working as an independent statistical consultant has afforded him many opportunities to actively engage professionals with a variety of statistical and scientific concerns. These and other experiences have impressed him with a major appreciation for the necessity of effective and active communication between practitioners of science and consumers of it. In his remaining free time, he enjoys playing guitar, beach walking, and photography.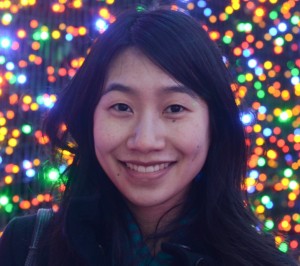 Rebecca Ko Term 1, Course Coordinator
Rebecca is a PhD Candidate in the Department of Psychiatry at UBC.  She works in the MacVicar lab and uses different biochemical and imaging techniques to study neuron-astrocyte interactions in the brain.
Daniel Dinsdale Term 1, Stats TA
Daniel Dinsdale is a PhD candidate in the Department of Statistics at UBC. His research is in the field of spatial statistics, with particular interest in the application of such methods in the analysis of location and temperature data obtained from tags attached to marine mammals. Prior to joining UBC Daniel studied at the University of York, UK. Here he received a Master's degree in Mathematics. Aside from his studies, Daniel plays and closely follows cricket and soccer. He is founder and organiser of the UBC Statistics Futsal and Soccer teams (The Mean Squared Terrors). Go Terrors!
Josh Robinson Term 1, Journalism TA
Josh Robinson is a second-year graduate student with UBC's School of Journalism. After internships with The Star Phoenix (Saskatoon, SK) and The Vancouver Sun, he has become primarily interested in print and long-form journalism.  With a diploma in audio engineering from The Recording Arts Institute of Saskatoon and an undergraduate degree in sociology in from the University of Saskatchewan, he is currently working on a series of podcasts focusing on the perceived 'planned obsolescence' of various technologies and the social and cultural forces that lead to their re-emergence.