The EDST blog

editorial board

is pleased to invite EDST students, staff, and faculty to submit contributions to the EDST blog.
Department head André Mazawi described EDST as our "common home," "in the sense of a space we all share in the pursuit of our work, studies, and contributions."
The EDST blog serves as an extension of this shared space, where authors can:
Start conversations and raise questions
Reflect on university life and student issues
Discuss others subjects within education
Watch the video below for more details, then scroll to the bottom to this post to find the full call, and introduction to the blog's new editorial board!
Questions about submissions can be directed to Jessica Lussier at edstblog.editor@ubc.ca.
Call For Papers
---
Introducing the Editorial Board
---
Many thanks to previous GAAs and EDST students who volunteered as the blog's editorial team. The blog warmly welcomes Silas Krabbe and Yotam Ronen as new members of the editorial board.
Silas Krabbe is a PhD student in EDST working within the philosophy of education. His research attempts to understand unintended cognitive violence between the educator and educatee, through the lenses of race, phenomenology, and theology. When off campus, you probably won't find him; he'll be out skiing or sailing with his wife and daughter.
Yotam Ronen is a PhD candidate at EDST. His research focuses on how radical educators during the early 20th century used education to realize their ideology of a free, egalitarian, and cooperative utopian society. He is also a bass player, currently playing live all over Vancouver with the Sam Rocha Trio, and bakes way too much bread.
Questions around Community
---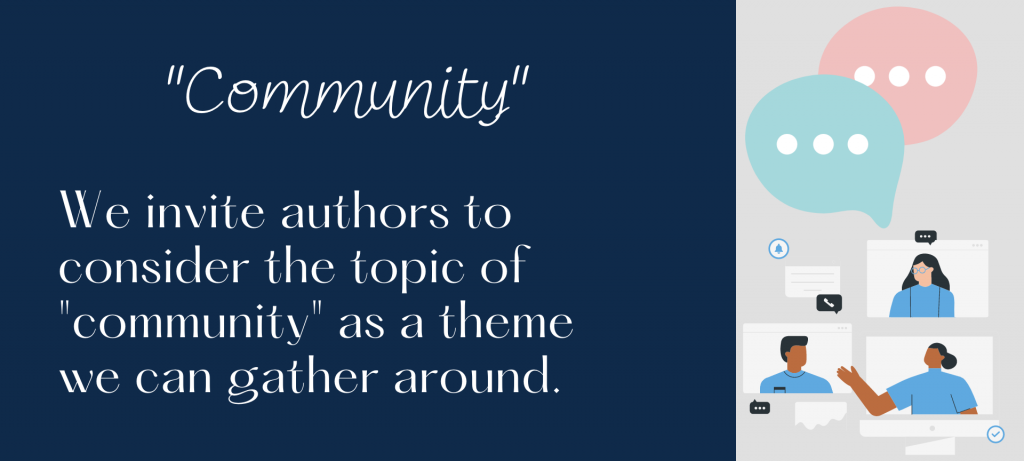 How are communities formed?

What does it mean to live, work, learn, or educate

in community?
What goals might educative communities hold in common?
How does the research you are currently doing shape how you understand community
EDST students, faculty and staff are invited to share further questions they'd like to pose around the theme of "community" below in a shared Padlet.
Instructions to post: You can click on the plus sign to add a message, your name and a visual if you wish.