From floods in Pakistan to forest fires in the Okanagan the exhibition Devoured Earth explores climate apartheid, colonial history, trade practices and migrations.
Heraa Khan is a miniature painter from Lahore, Pakistan. She received her BFA from the National College of Arts Lahore, Pakistan in 2012. Currently, she is an MFA candidate at the University of British Columbia, Okanagan. She received the Elizabeth Greenshields Foundation award in 2021 and the Ruth Katzman scholarship for the Art Student's League Residency at Vyt, New York, in 2016. She co-taught the course "Miniature painting and Beyond" at The International Summer Academy of Salzburg, Austria in 2017. She has conducted several workshops on traditional miniature painting including those at Art Student's League, New York, Satrang Gallery Islamabad and at the University of British Columbia, Okanagan. Khan has shown both in group shows and solo shows in Pakistan, USA, UK, Europe, Iran and Canada.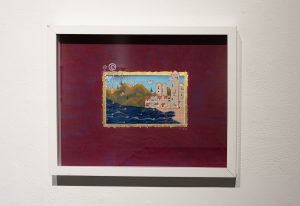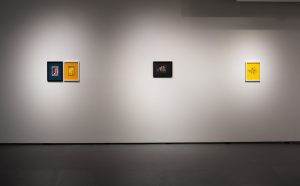 Statement:
Currently, a third of Pakistan is underwater due to record-breaking flooding. These statistics are shocking, since Pakistan is responsible for 1% of the world's carbon emissions and yet is the 5th most affected country by climate change. Last year, after moving to Canada, Heraa not only witnessed the flooding in British Columbia, but also the devastating aftermath of forest fires in Kelowna. Having had close encounters with impacts of climate change, Heraa has become deeply vested in understanding the climate crisis that has followed her through her journey from the East to West. In her paintings, she draws upon Pakistan's and Canada's similar colonial histories of violence towards land, ecosystems, culture, and traditions.
Heraa's interest in the use of Indo-Persian miniature painting as a medium, lies not only in reviving an ancient traditional art-form but also because the practice embraces ideas of sustainability, ecological sensitivity and knowledge. Her practice involves borrowing raw material from nature like squirrel hair, bird feathers, tree branches and natural pigments to craft handmade paint brushes, paper and paints. The paint created from these natural pigments is then stored in empty mussels. She uses her hand as a palette and sits on the floor to work which helps her form a connection with earth and her surroundings. The whole process of creating her art requires her to be at one with nature, whether through observation or by creation, much like the indigenous folks that inhabited this land before her.