Presenter: Tony Bates, April 24th, 2013.
(panoramic image, composed by stitching /blending 7 individual shots together ). You might want to click on the image and zoom in a couple of times to see it large.
This is a reduced in size, cropped version of the previous panoramic image, tailored for the Flexible Learning Site (1200 x 500 pixels).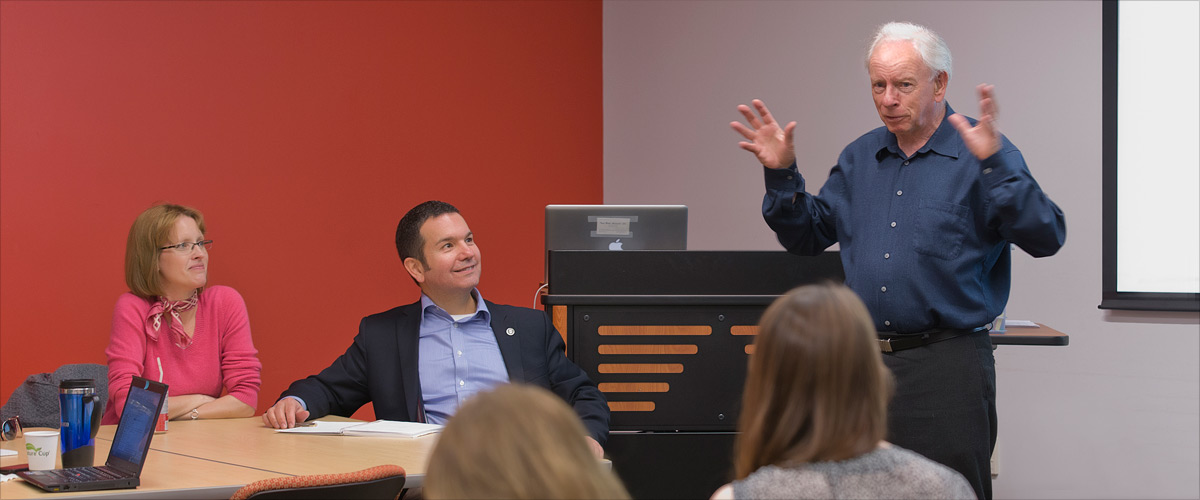 Dr. Bates captivating his audience with his eternal sense of humor. Wish I could sit, listen, and not miss a word he has said during his presentation. Unfortunately I was too busy behind the camera, making sure I capture the right moment.
For some undocumented reason, I seem to meet Tony every two years or so. Yesterday he's showed me and Chris a photo of himself, taken many years ago. I could not believe how slightly (if at all) he has changed since. Amazing!