Susan Watkinson
In her last year of her Human Geography Degree with a minor in Anthropology, Susan has an intense interest in the the ways that humans impact their environments. She is an avid skier and hiker and has experience working as a Naturalist, a Research Assistant for as well as in Community Outreach.
Clara Dunlop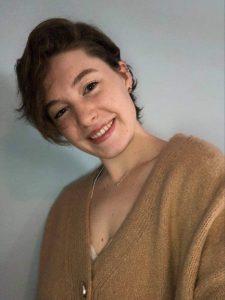 Clara is in her 3rd year, working towards an Environmental and Sustainability Major with a minor in GIS&C. She enjoys the interdisciplinary nature of her studies as they continuously give her new perspectives on the spaces and places around her.
Sean Roufosse (Portfolio)
Sean is in his 4th year studying Geography (Environment and Sustainability) with a minor in Urban Studies. He loves the fact that Geography acts as a confluence between Arts and Science and is interested in how we connect the dots between the natural world and our place in it. He also likes backpacking and coffee, one he misses, and the other he doesn't as much (especially after this project).