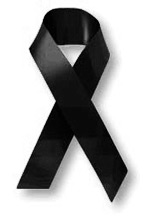 Our condolences to the family, friends, and colleagues of the women and men killed Monday, April 16th. Our universities, schools, and communities must to be places free from violence of all forms.

New York Times coverage.
CBC News coverage.
CNN coverage.
CBS map of US school shootings.
The White Ribbon Campaign: men working to end men's violence against women.
Coalition for gun control.
Brady Campaign to Prevent Gun Violence.