Although PhD students have much greater freedom to explore alternative ways of doing their dissertation research and presenting what they have learned, I suspect the academy is still pretty conservative overall. This conservatism no doubt has a number of sources, including the comfort level of faculty, the bureaucracy of creating dissertations, and even the views students bring to the dissertation enterprise. Students can be the source of inspiration though and there have been a couple notable examples, of late.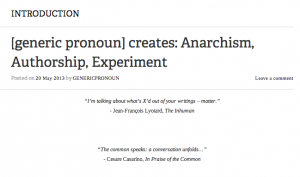 First is Dani Spinosa's (pursuing a doctorate in English at York University) blog [generic pronoun] creates, a site for blogging by herself and others that will become her dissertation. "It explores the ways that the dissertation can become a site of activism and community as well as a place for research and academic scholarship." The blog come dissertation begins with the post in the image, and is followed by longer posts on postanarchism, poststructuralism, and postmodernism. Her research focuses on 11 poets and seeks to explore political philosophies of post-anarchism as a literary theory of engaging with texts. She posts once a week and the entries and comments are read by her supervisor and committee. Her initial intent was for the blog to be the dissertation (the blog posts are sorted by categories one might associate with more traditional writing, like footnotes and appendices), but the University required a written document for the defense. "Chairs and the head of the graduate department said a blog is not a dissertation. The print version is halfway between what the department wanted and what I was willing to give." (See more at: https://chroniclevitae.com/news/361-the-amazing-adventures-of-the-comic-book-dissertator#sthash.I5OQiUOn.dpuf)
Another example is Nick Sousanis' (pursuing a doctorate in interdisciplinary studies at Teachers College) comic-book format dissertation. Unflattening: A Visual-Verbal Inquiry Into Learning in Many Dimensions is what it says it is, an investigation of the interconnectedness of the visual and the textual and that interconnectedness' relationship to learning, and Sousanis blogs about his progress here. To explore the relationship between perception and visual strategies, he depicts his dog navigating a forest at night using a range of senses to perceive.

And recently, Clemson University doctoral student A.D. Carson produced a rap album for his dissertation.
The album, "Owning My Masters: The Rhetorics of Rhymes and Revolutions" uses hip-hop to explore such ideas as identity, justice, economics, citizenship and language.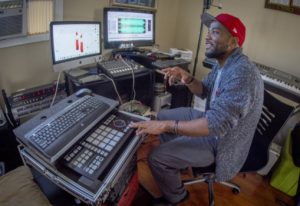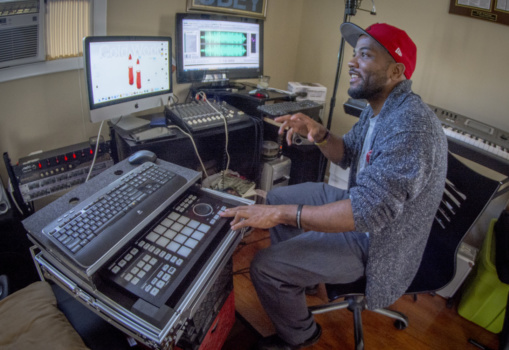 Writing in hip hop Carson isn't being gimmicky but rather communicating in a way that is natural and embodied for him and complements the content of his work.
I'm trying to examine how an authentically identifiable black voice might be used or accepted as authentic, or ignored, or could answer academic questions and be considered rightly academic. So I have to present a voice rather than writing about a voice.
These are examples of what might be a trend, a move away from traditional book and article formats as the only representations of knowledge, but the change comes at a glacial not a volcanic pace. The next several decades may expand and complicate the notion of representation, but in all this one hopes the focus on form, while integral, does not diminish a focus on quality (whatever that may end up meaning).